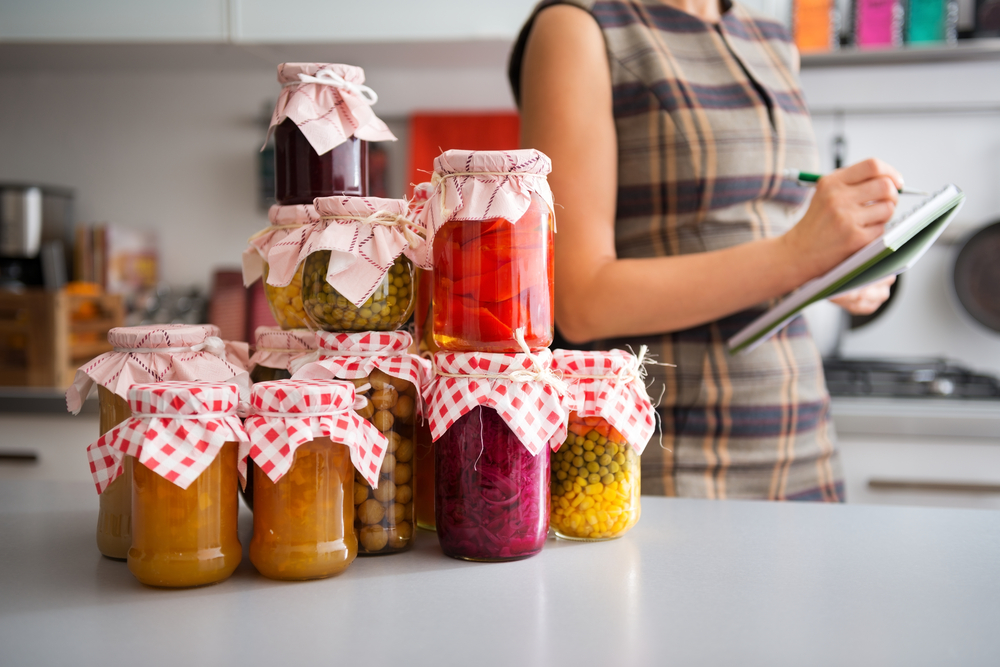 Follow my blog with Bloglovin
Food storage is a good idea for a lot of reasons. Whether you want to be prepared in case of an emergency or you really enjoy canning and eating the fruits of your labor year round, you need to know how to rotate your food storage. Rotating is the way to be sure you don't waste any of those precious resources! Today I have a guide to help you get the most from your hard-earned rotating food storage system.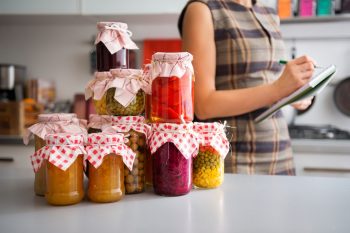 Rotating Food Storage
Keep an inventory
How can you keep up on what you've got, how old it is, and what you need to stock up on? By keeping an inventory! Stores and warehouses all keep inventories of their stock, and they carefully count it at least yearly. If you have an entire room devoted to food storage, you too should keep an inventory. When you spend time canning, add the new inventory to your list before you put it away. When you use anything from your food storage, be careful to cross it off the list or subtract it from your stock. An inventory kept on paper or on a computer spreadsheet helps you stay organized.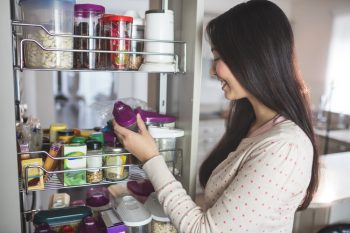 First in, first out
This is restaurant speak for using up the oldest stock first. Whenever you add new items to your food storage, those new items should automatically go to the back of the shelf. The oldest then moves up to the front. When you stock your food storage shelves, decide how you are going to physically rotate the cans. The easiest way may be to load your shelves from the left, so that the oldest and first used cans are always on the right. You can also purchase a rolling can shelf from Amazon that automatically rotates the oldest cans to the front for you.
Buy what you eat, eat what you buy
This is the best guide for rotating your food storage. If you stock up on the foods your family likes and will actually eat, then you can easily rotate it. Keep some of your food storage right in your kitchen to remind yourself that you have it; it's far too easy to forget to use it. When you use what is in the kitchen, grab a couple of cans of the oldest stock from your food storage room to re-stock the kitchen.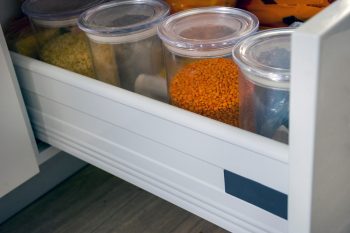 Date your purchases
If you don't do so well at keeping a paper inventory, an easy way to keep track of when you bought something is to date it with a permanent marker. Keep one in your food storage room and use it whenever you add items to the shelves. This is a great automatic, visual reminder of how long something has been there, especially if you forget to rotate and want to be sure you're using the oldest stuff first.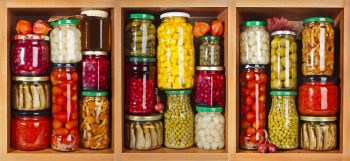 Do you have any other rotating food storage tips to share? Please leave a comment! Don't forget to check out my post on 15 incredible freezer organization hacks!