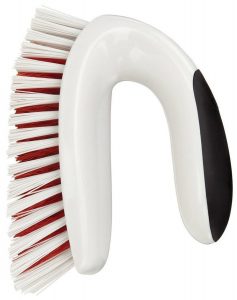 Follow my blog with Bloglovin
Spring cleaning is a well-established phenomenon that a lot of people do every year. After all, springtime seems like the perfect time to freshen things up and make them look new. But there are a lot of people who either do heavy cleaning in both the spring and the fall, or who reserve their annual deep cleaning for autumn. The bustling activities during the summertime (and let's face it — the kids being home from school) can result in the need for organizing and sprucing up your home before the holidays arrive. Aside from that, there are some things that are smart to take care of before the weather gets colder. To help you out with your autumn cleaning, here are some essential items you should have in your fall cleaning caddy.
1. Floor Cleaner
If you're being honest with yourself, you probably have to admit that your hard floors don't get cleaned as often as they should. So when you do your fall cleaning, you need to be sure to give them some attention. This is why your fall cleaning caddy should include your favorite floor cleaner.
2. Multi-Surface Antibacterial Spray
For your kitchen and bathroom counters and even floors, you'll need a good antibacterial cleaner that works on a variety of surfaces. Bathroom and kitchen surfaces tend to get not only dirty, but germy as well. You probably do this regularly already, but when you're deep cleaning for fall, make sure you give it a little extra elbow grease and clear everything off the counters before cleaning.
3. Non-Abrasive Cleaner With Bleach
For toilets and sinks, a non-abrasive cleaner (like Soft Scrub) with bleach can pull double duty. Just be careful not to use a scrubber that is likely to scratch the surface when cleaning your sink.
4. A Great Scrub Brush
You'll need at least one great scrubbing brush in your cleaning caddy. These brushes are great for tile floors and tubs, grout, and any thing with stuck-on gunk. Just don't use it on anything that's susceptible to scratching.
5. Glass Cleaner
Your favorite commercial or DIY glass cleaner should always be part of your go-to cleaning supplies. Even if you're only cleaning bathroom mirrors, you'll want them to be streak-free. And especially for your windows, you'll want a great squeegee too.