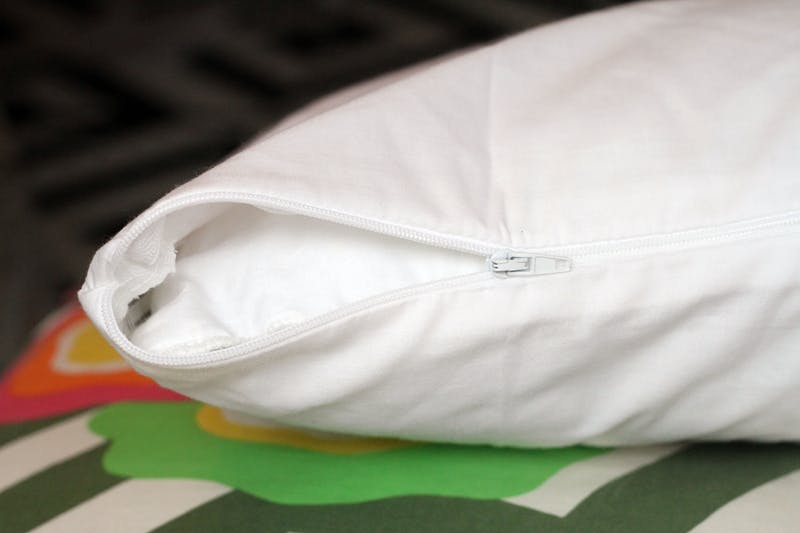 Follow my blog with Bloglovin

There's nothing better than a set of clean sheets, along with a fresh pillow to rest your head. And for some reason, all of this feels even cleaner and fresher if everything is white. Know what I mean? Sadly though, those clean white pillows tend to turn yellow over time — even after they've been through the wash. How do you remove those yellowish stains and get them white again? Let's find out.
1. What You'll Need
The first thing to do is look at your pillow's tag to ensure it's washable. If so, you are good to proceed with the rest. Even most down pillows are washable. Get it ready for washing by removing the pillow case and protector, if there is one.
The ingredients you'll need are pretty simple — it's the combination that adds up to some pretty powerful whitening. Grab 1 cup of laundry detergent (the powdered kind, so it will mix properly with your other ingredients), 1 cup dishwasher detergent (again, powdered), 1 cup bleach, and 1/2 cup borax.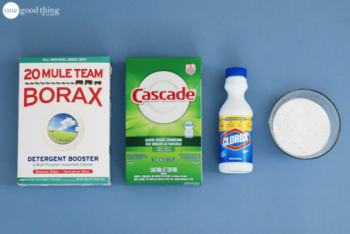 2. Soak First
The first thing you want do do is soak your yellowed pillows in hot water for a good head start. If your washer is a conventional top loader, feel free to do the soak right in your machine. If you can't go this route, you can use a large plastic tote or your bathtub (clean it first…you don't want shower bacteria on your pillows!).
To start your soak, boil a big pot of water and stir in your laundry detergent and borax. Stir to dissolve this solution, then pour this hot mixture into your washer or tub, along with the cup of bleach. Plunge your pillows in and saturate them. Let them sit for about half an hour, flipping them over after 15 minutes.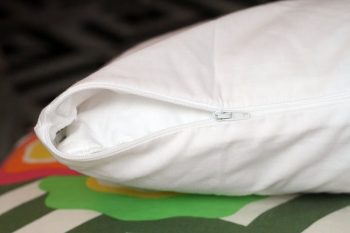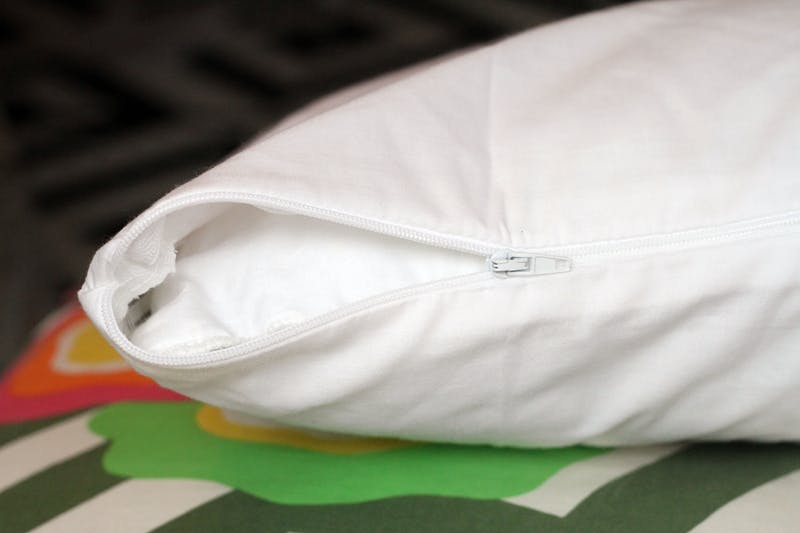 3. Time to Wash
After soaking, simply run your pillows through a cycle in your washing machine. Use the bulky or pillow setting if you have one, and opt for the extra rinse if you have it.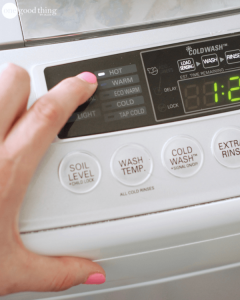 4. Dry
If your pillows are filled with down, use your fluff or air cycle to dry them in your dryer. If your filling is synthetic (like polyester), use low heat. No matter what kind of pillow you have, toss in a couple of tennis balls or dryer balls to keep things nice and fluffy.