Follow my blog with Bloglovin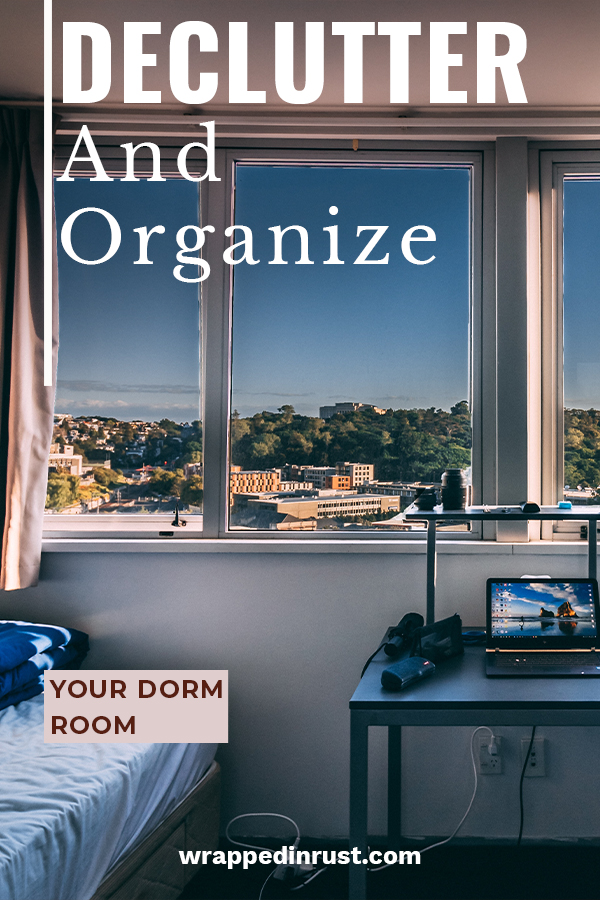 When you get close to college age, you probably have a lot of people telling you to plan for small spaces. Especially if you're living on campus, you should get ready to downsize everything you have to what fill fit in a dorm room. And even if you have an apartment, you're likely sharing it with roommates, which also means little room for your own stuff. Either way, you'll definitely want to declutter and organize everything. Here are some decluttering ideas to make your college experience as neat as possible.
1. Tidy Up Daily
It's tempting to put off little tasks like putting clothes away or throwing in a load of laundry. But living in a small space, those small duties become even more important. Taking 15 minutes to take care of these things before going to bed can help keep things under control. Throw in a load of laundry and let it go while you study.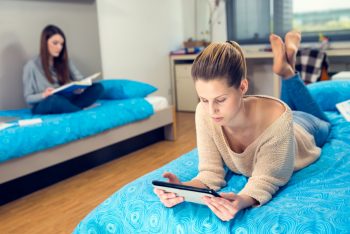 2. Work Together
Cleaning up common areas of your dorm or apartment, or any shared bedroom, is not the job of just one person. Shared spaces mean shared responsibility. Try setting aside one or two days per week to clean up, and take turns or do it together. Play some music, challenge each other to see who can collect the most trash, or otherwise try to make the chore a little less "blah."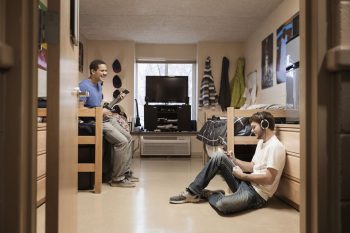 3. Limit Freebies
As a college student, you'll likely end up getting a lot of free stuff: coupons, flyers, samples, etc. If it's not truly useful to you (like a coupon for something you'll be buying next week), don't keep a stock off this stuff. How many coffee mugs do you really need? Be selective about what you accept and what you hold onto, and be sure to declutter regularly. You can even sell stuff you're getting rid of for a little extra cash.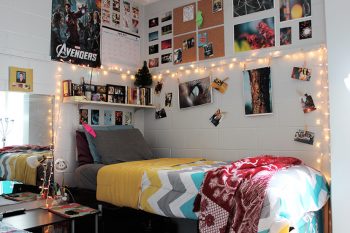 4. Smart Storage
Even after you declutter and unload unnecessary stuff, you'll definitely need smart storage solutions to keep your necessities neat and handy. Under-bed storage bins, hanging organizers, stackable cubes, and space-saving hangers are all great ideas.