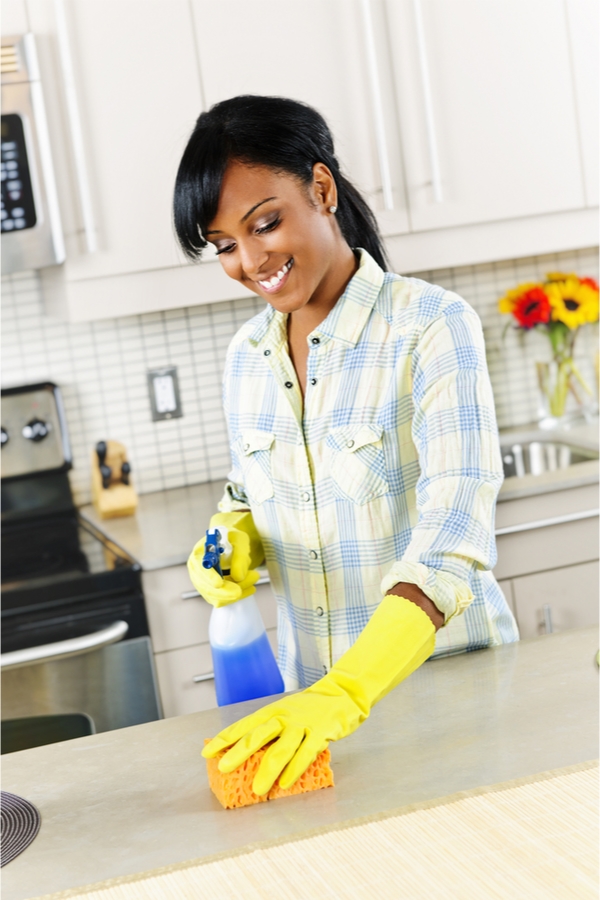 Follow my blog with Bloglovin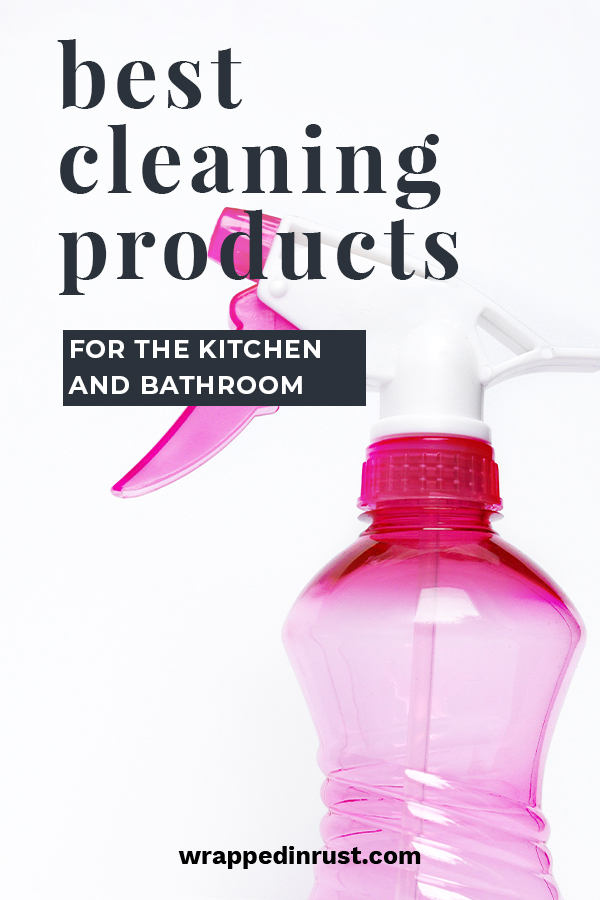 If you're like me, you are always on the lookout for the best cleaning products for the kitchen and bathroom. In my opinion, if a product is really expensive, hard to use or doesn't work well, it doesn't qualify for the list of the best products. Today I've got a rundown of the best cleaning products according to professional cleaners. And you can rest assured that if I've tried it and it doesn't work, it's not on the list!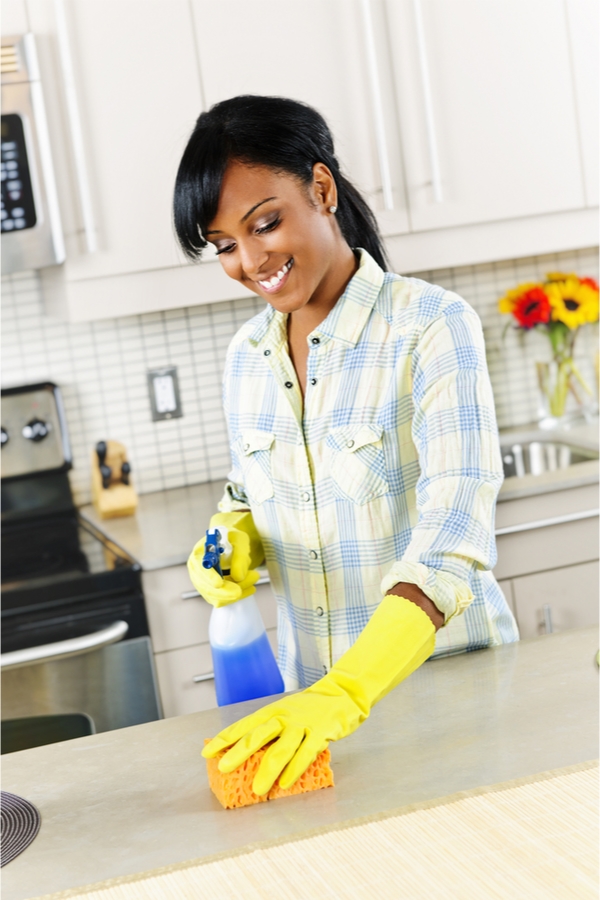 Best Cleaning Products For The Kitchen And Bathroom
In my opinion, one of the best cleaning products for the kitchen and bathroom is also one of the simplest. You probably have it in your kitchen right now! It's nothing other than white vinegar, and it is actually a cleaning powerhouse.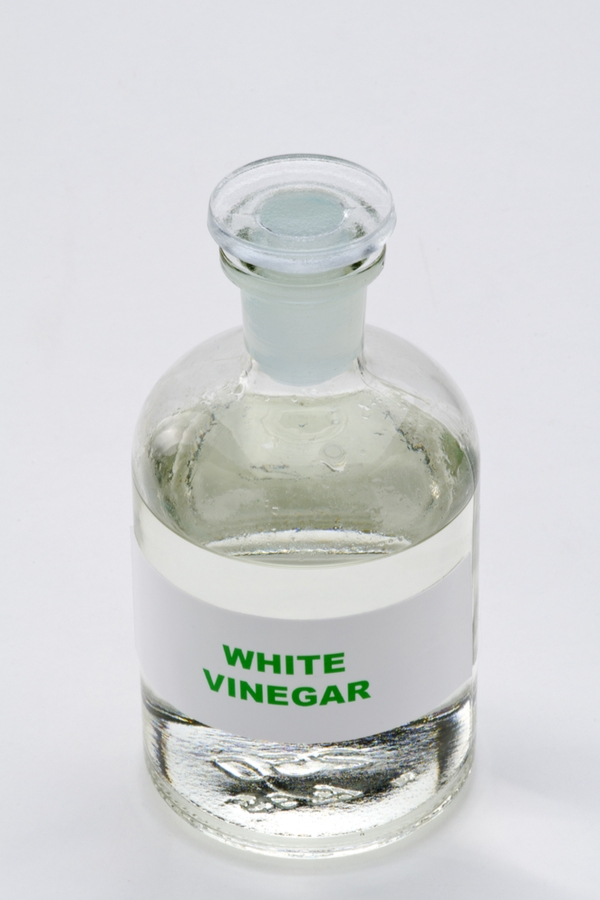 I suggest buying white vinegar in bulk. And there is really no reason not to! It's inexpensive and there's just so much you can do with it. For cleaning your kitchen and bathroom, use vinegar full-strength in a standard spray bottle. It removes hard water deposits and mineral stains. And when paired with a microfiber cloth, it will polish your glass shower doors better than anything else! Try it on your stainless steel appliances too–just wipe with the grain.
Another of the best cleaning products for the kitchen and bathroom is Dawn Dishwashing Liquid. It's not just for your dirty dishes! What I have found is that adding Dawn to a spray bottle of white vinegar produces a cleaning product that is hard to beat. I used this solution on a dirty shower floor that was tough to clean with other products I tried, but the Dawn and vinegar combination cleaned it right up with minimal scrubbing. Just spray on and let it sit for a while. It's actual magic! Use it on your stainless steel kitchen sink too, and you'll be surprised at the shine.
Sometimes you need a commercial product for a really tough job, like soap scum in the shower. Rejunevate Soap Scum Remover is an Amazon's Choice product, so you know it works. Just spray, rinse, and you're done. It's also non-abrasive and won't scratch your surfaces, plus it is non-toxic.
These three products will take care of most, if not all, of your kitchen and bathroom cleaning needs. Leave a comment if you've tried them!