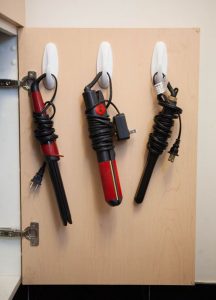 Follow my blog with Bloglovin

Does a bathroom ever come with enough storage? Ummmm…no. Think of all the stuff you keep in your bathroom: soap, shampoo, cleaners, towels, cosmetics, hair products, dental care supplies, styling tools, medicine, extra toilet paper….it can get really cluttered in there. To help you find extra space where you didn't know it existed, here are a few handy bathroom storage secrets.
1. Behind Closed Doors
We're not talking about your vanity here. Did you know there's hidden space behind most walls that you could be putting to good use in your bathroom? You've seen medicine cabinets tucked into walls, but have you thought of going bigger than that? Hide some storage behind a full-length mirror, and you'll have a ton of useable storage space.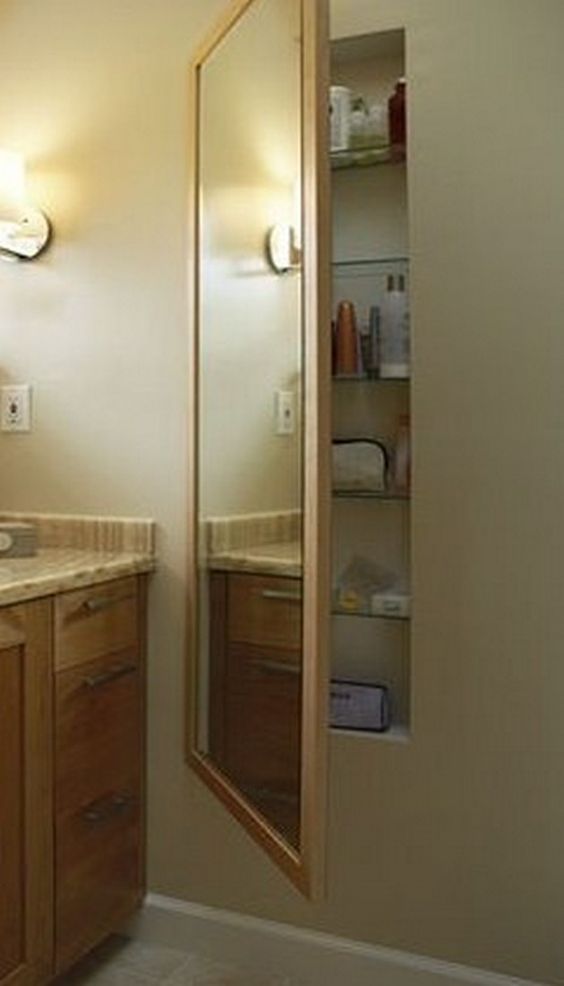 2. Basket Case
Towel racks, hooks, and some decorative baskets are all you'll need to keep your bathroom counter clear and all your styling tools or hair products handy.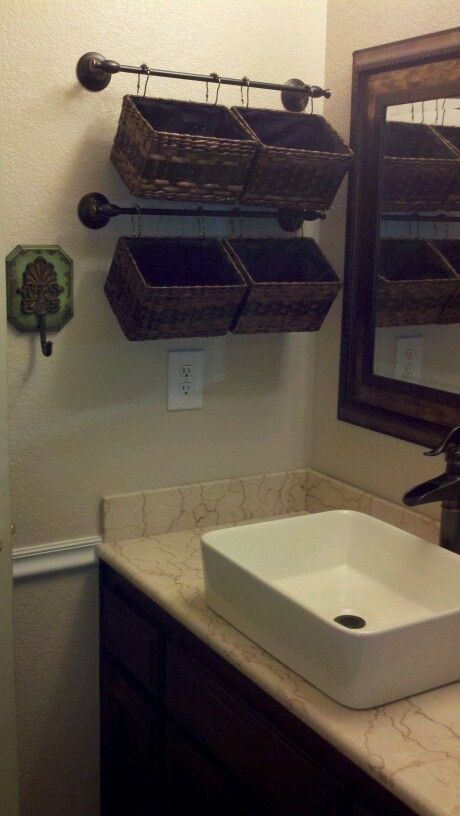 3. Hook Me Up
Command hooks stuck inside a cabinet door can keep curling irons and more off the counter, while remaining easily accessible.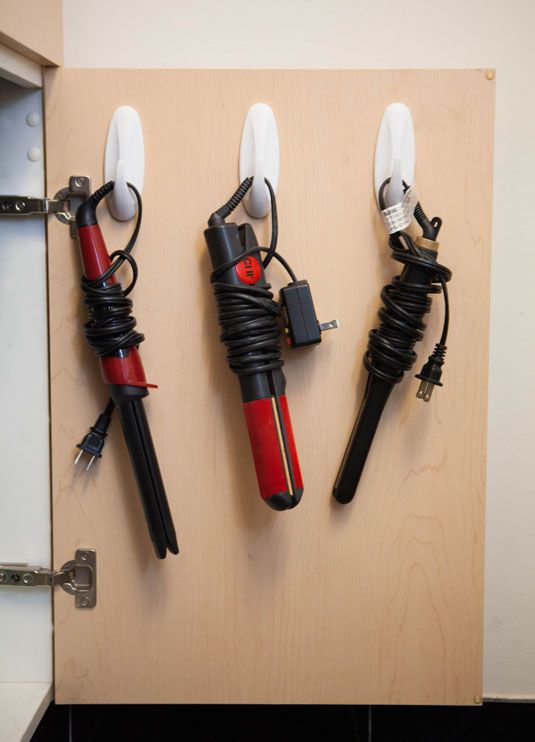 3. Spice is Nice
IKEA has inexpensive spice racks that can be stained or painted in any color you want. Hang them next to your vanity to make things quick and easy to put away.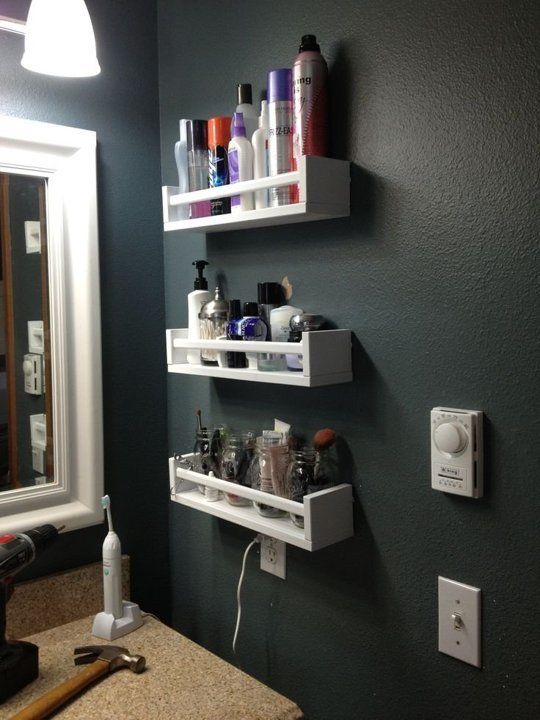 4. In the Tub
Why not add a second shower curtain rod inside the tub area? Wire baskets and s-hooks are the only extra supplies you'll need to store those bath and shower essentials in the handiest place of all.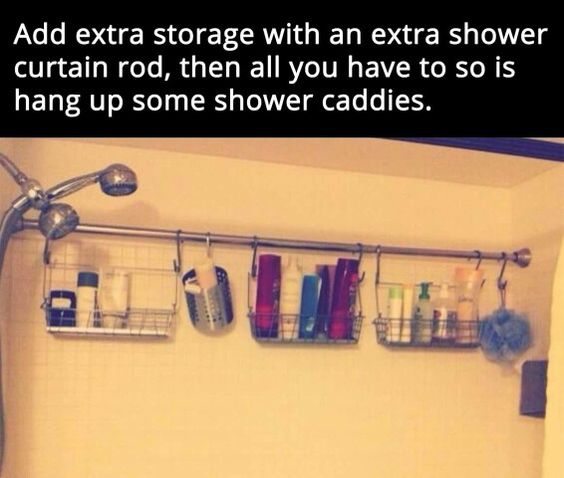 5. Over the Toilet
It seems pretty obvious, but the space over your toilet is super useful for storage, and there are a lot of people who miss it. Instead of hanging that picture or wreath, try hanging some extra storage. There are lots of options.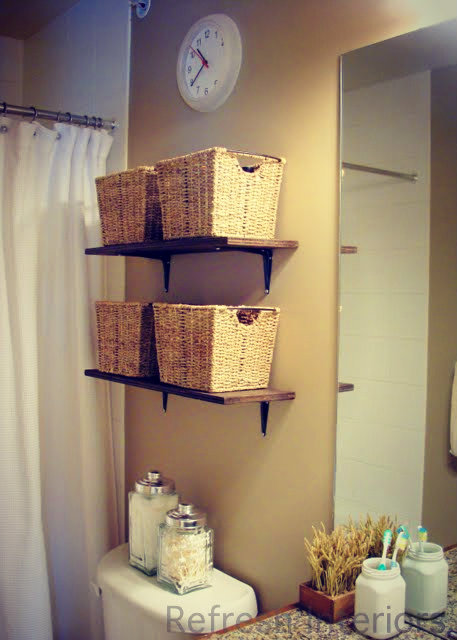 6. Wine Rack for Towels
This is brilliant. Not enough towel storage? A wine rack can help you store them in style right on the wall.