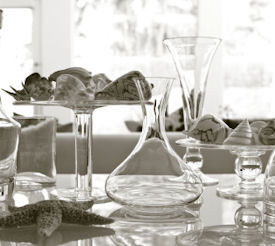 Follow my blog with Bloglovin
I hate when I take my glasses out of the dishwasher, and they still look dirty! Well I wanted my glasses to shine again, so here are some of the best ways that I found!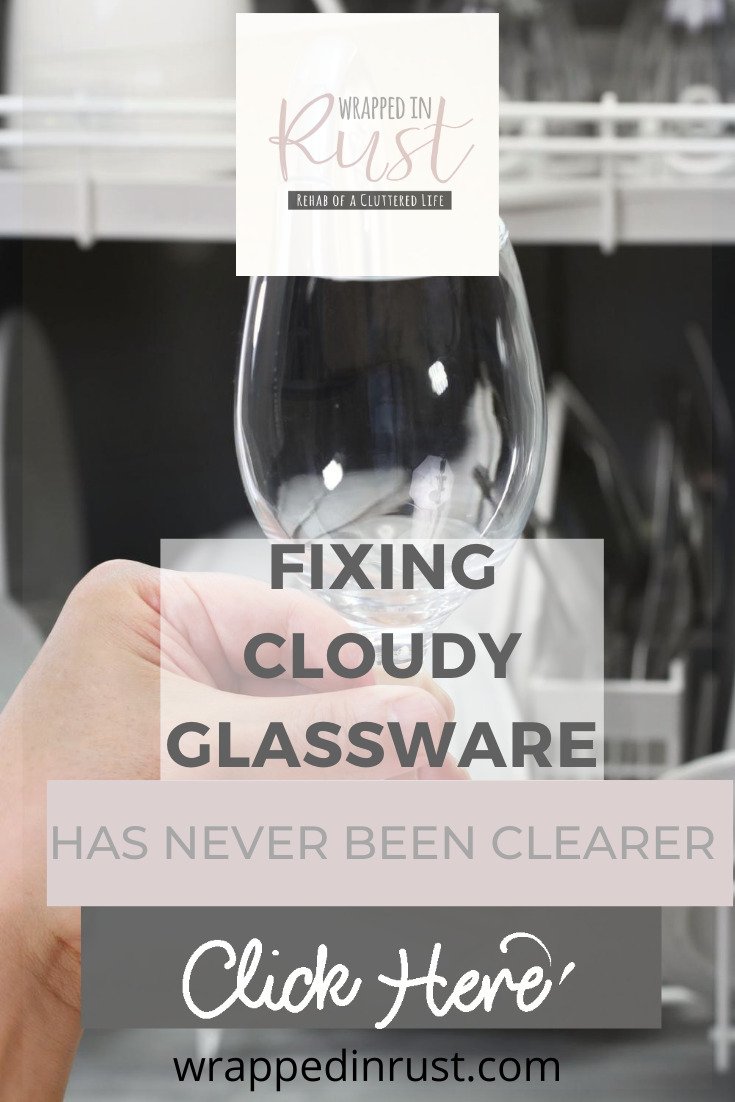 Idea #1
Fill the kitchen sink half way with hot/warm water. Add about 3 tablespoons of dish soap dish soap
, 2 cups white vinegar, and 1 cup baking soda. Put your glasses in the sink and let them sit in the mixture for a few minutes. Rinse with warm water and dry with a clean cloth….and there you have it! Glassware that looks like new again. Great tips from Life of Sugar and Spice.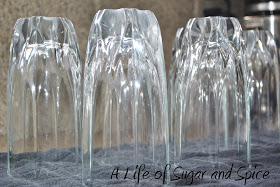 Idea #2
This one uses similar ingredients, but a little different method. Line the bottom of the sink with a dish towel, then fill with warm water and some mild detergent
. Wash one glass at a time, and rinse with a solution of 3 parts warm water and 1 part vinegar. Dry with a soft cloth. This idea is from Tip Nut.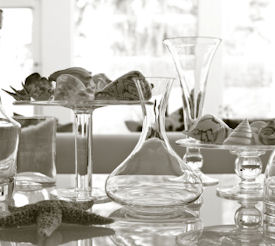 Idea #3
Set a towel on the counter under the glass, and fill it with warm water. Drop in an effervescent tablet such as denture cleaner
, or antacid tablet..let the bubbles work their magic. Then rinse, wash with a mild detergent, rinse again and dry!
Idea #4
Martha Stewart Living says that the cloudyness can be from tiny scratches, causing the glasses to be etched. If you rub the glass with distilled white vinegar, and the etching stays, it is probably from tiny scratches in the glass and can not be cleaned or removed.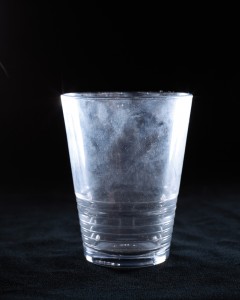 Idea # 5
Try tossing in 2-3 TB of baking soda into the bottom of your dishwasher before starting it. This can really help with hard water stains and can keep your glasses looking nice and clean! Now, the problem is that some of these will come back and you will be faced with cleaning them again. The best way to prevent your glasses from getting cloudy, is to use dishwasher detergents that will combat the hard water the very best. While off brand items often work the same as name brand items, it seems that cascade detergent
Leave a message in the comments about any other hard water or foggy glassware solutions!