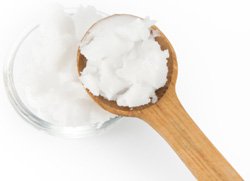 Follow my blog with Bloglovin
White teeth is something we are all looking to have. And if you're me, you drink way too much soda to have perfectly white teeth. Here are 5 ways I've found to naturally whiten my teeth without the help of all those nasty chemicals.

The first way I found to whiten naturally is with Activated Charcoal,  It's all the rage right now for a bunch of different things and it can definitely be used to whiten your teeth! You buy it in capsules, dump half a capsule on your toothbrush, and then brush your teeth for five minutes, then rinse to reveal your new pearly whites! Thanks for the info From Flab to Fab!
The second way I found to whiten your teeth is baking soda! This one is classic and works wonders. They make special toothpastes that use baking soda as the active ingredient, but you can just as easily make this yourself at home. Rclbeauty101 made a great video on how to accomplish it.
Authority Nutrition has an awesome idea called Oil Pulling. The idea is pretty basic. As the oil swishes around your mouth the bacteria gets caught in it and effectively dissolves.
Another spice that is great for whitening teeth is Tumeric. Mommy Potamus showed us this idea. Just like the other solutions it's completely natural and will whiten your teeth much more effectively than any chemical.
Healthy Living How To gave us this final idea and it involves strawberries! And baking soda, but the acid from the strawberries definitely helps.