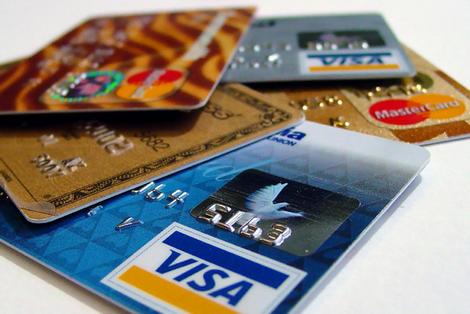 Follow my blog with Bloglovin
Here are some awesome ways to save BIG at Kohl's!

1. Kohl's Cash
Shop when Kohl's cash is going on (a few times a month) and remember you only have to spend $48 not $50 to get $10 Kohl's Cash.
2. Online Coupons
You can combine up to 4 promo codes per online order!
3. Discounts for Signing Up
Save 15% When You Sign Up for Text and Email Alerts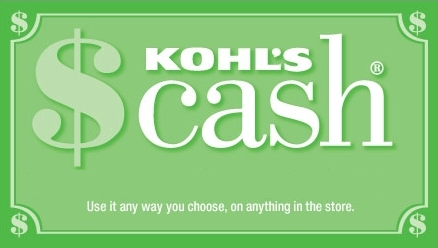 4. Get Credit Even After Your Purchase
If you forget to use a coupon on your Kohls.com purchase just email customer service with your order number and promo code, and they will credited on your original form of payment.
5. Kohl's Credit Card
Now really think about this one. If you are not good about paying off cards, and are good at going into debt then don't go this route! I am always very hesitant about credit cards, but they have some awesome deals!!
6. Pay off CC in Store
If you do have a Kohl's charge card they have an option of paying off the balance right when you're in the store, so take advantage of that and never have a balance left on your card for you to forget about!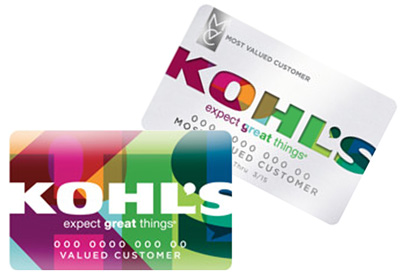 7. Yes 2 You Reward Program
You have to sign up online, but you earn $5 for every $100 you spend in addition to your Kohl's cash! Who can say no to free money.
8. Free Shipping
Place an order from the in store kiosk and ship it to you, or anyone else in the US for FREE! No minimum… great option if they don't have your size in store, or if you want to send it to a friend or family member out of state!
9. Always Shop Sales
Kohl's always has sales on everything! So it is definitely never worth it to pay for something full price when you're there.

10. Early Bird Sale
Kohl's usually has an early bird sale the 2nd and 4th Saturdays of the month with great sales and markdowns!
11. "Today's Deals"
Kohl's issues new coupons usually on Wednesday and Friday, so when you're online make sure to check out the most current coupons available.
12. Kohl's WIFI
Connect to Kohl's WIFI when you're in the store for a FREE coupon! Just open the Kohl's app while connected to the WIFI.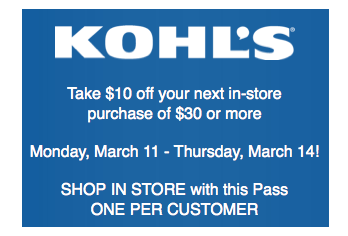 13. Black Friday Deals
I know this is only a once in a year tip, but when that time of the year roles around you don't want to miss it! Kohl's Black Friday deals usually start early….sometimes even the Monday before Thanksgiving! And trust me the deals are awesome so take advantage of them while they are there.
14. Find Coupons in Store
All Kohl's coupons are valid in stores and online, so if you don't have any coupons when you hit the store…use the Kohl's WIFI, and see what deals you can find online.
15. Aim for 60% Savings
There are SO many different ways to save at Kohl's that I always aim to save 60% off my purchase to make sure I'm getting the most out of my money.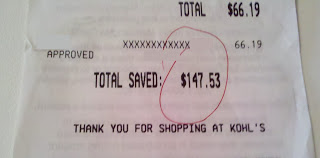 17. Shop Clearance Racks
This is a good tip anywhere you shop, but when you add clearance prices to all the Kohl's saving you have….you are going to be saving big.
18. Price Matching
Kohl's will match competitor ads with current dates!
19. Avoid Electronics and Shoes
Obviously we now realize how many different savings options there are at Kohl's, but they also have a list of items that do not work with promotional coupons. So, these are not the best items to get at Kohl's to save you money.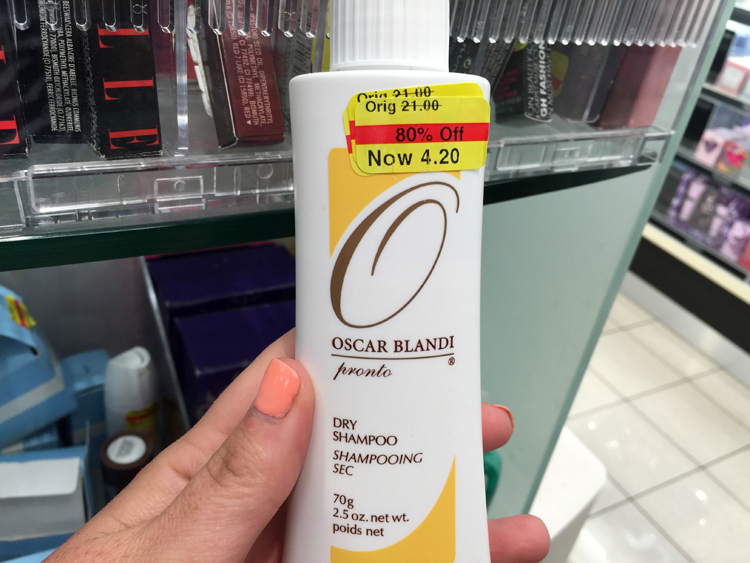 20.  Kohl's Cares Specials
Check the front of the store for the "Kohl's Cares." 100% of the profit goes to charities for kids, and usually offers good prices on whatever they are selling for it.
21. Kohl's Registry
If you or someone you know is getting married you need to check out Kohl's Ever After Rewards. You can earn 10% in rewards for the amount purchased from your registry! So you earn rewards by people buying gifts for you! If that's not a win I don't know what is! In addition you get 15% off any remaining items on your registry.
22. Instant 15% off
Just text SAVE15 to KOHLS (56457) and receive 15% off your next order.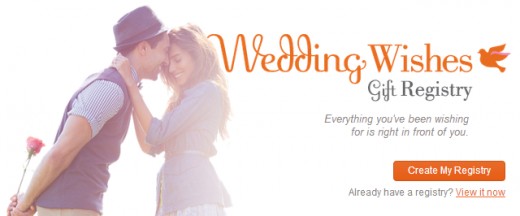 23. Kohl's Rebates
Kohl's offers rebates on select items that you order online and purchase in store. Find out what they are here.
24. Gold Star Clearance
Kohl's has a Gold Star Clearance sale usually at the end of each season, and can have discounts up to 80% off! So watch for them and save a lot!
25. Kohl's App
The Kohl's app is a great way to check out current deals and especially to keep your coupons and Kohl's cash organized.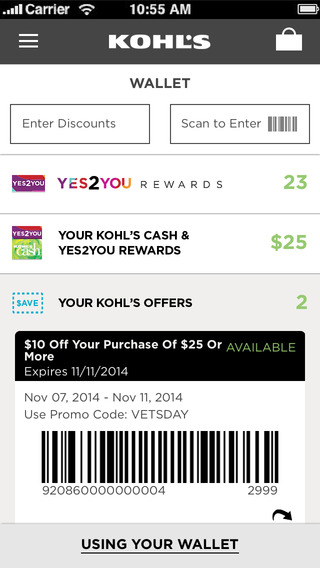 26. Weekend Sales
Weekend sales tend to be the best at Kohl's. They usually start new sales each Friday, and sometimes they only run through the weekend!
27. Senior Citizens Discount
If you are over the age of 60 then Wednesday should become your new favorite day! All senior citizens age 60 or older save an additional 15% every week on Wednesdays!
28. Returns
There is no time restrictions on returns at Kohl's. Get cash back up to 12 months after purchase and in store credit after 12 months. Remember to be careful if you use Kohl's cash and return that item then the Kohl's cash will be deducted 1st before you get a refund.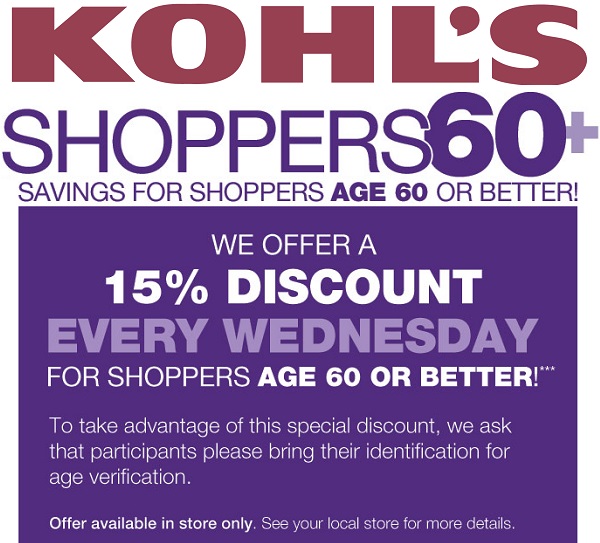 29. Price Adjustment
Kohl's has a price adjustment policy…if you purchase at item and it goes on sale within 14 days you'll be refunded the difference if you have your receipt!
30. Use Credit Cards for Easy Return
If you use any credit card to make your purchase, your shopping history will be stored in the computer for a full year, so no need to stress about lost receipts!