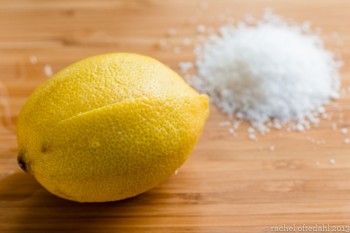 Follow my blog with Bloglovin

Lemon is one of nature's finest offerings. Aside from its pleasant scent and tart flavor, the lemon boasts about a zillion handy household uses. In fact, lemon peels alone have many practical purposes. We'll give you 21 of them here:
1. Deodorize the Garbage Disposal
Toss a few lemon rinds down your disposal regularly, then run it with some hot water. You'll keep those nasty smells away.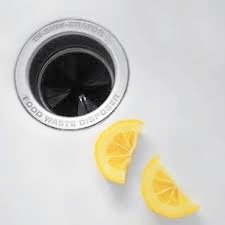 2. Brighten Your Skin
Lemon peels go beyond the kitchen when you use them as a brightening agent on your skin. Reduce dark spots by applying lemon peel to your hands, heels, elbows and more. You can even make a lemon scrub.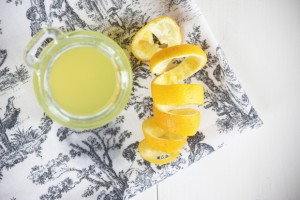 3. Bid Ants Good Riddance
Having an ant problem? Scatter piece of lemon peel around doors, windows, or other places they might be getting in. They don't like the scent (silly ants!) and will likely stay away. This can also work with fleas and cockroaches. Lemon for the win!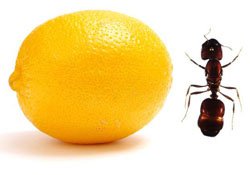 4. Make Your House Smell Great
Want to disperse that lovely smell? Add some lemon rinds to water and simmer it on the stove. Throw in some cinnamon sticks, clove, or rosemary for even more scented goodness.
5. Clean the Kettle or Coffee Pot
Lemon peel can eliminate mineral deposits. Just fill the tea kettle with water, add lemon peel, and bring it to a boil. Once there, turn it off and let it sit for about 60 minutes. For your coffee pot, put lemon rinds, ice, and salt into the empty pot. Swish it around for a minute, then pour it out and rinse well.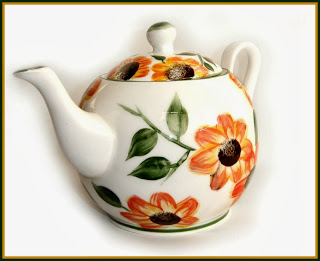 6. De-Stain Your Coffee Cup
Get rid of those yellowish stains by putting a piece of lemon peel in your mug and adding water. Just let it sit overnight, then wipe clean.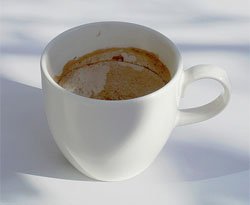 7. Clean the Microwave
Nobody likes this job, but lemon peels make it easier! Add some to a microwave-safe dish and fill it with water (or white vinegar!)  about halfway. Set for 5 minutes on high, so the water boils. The steam will loosen the mess so it wipes right out.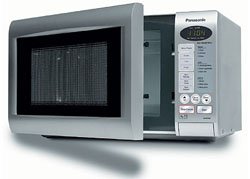 8. Shine Up Chrome
Chrome fixtures can get dingy and tarnished. Rub on half a lemon that's already been squeezed, and watch that yuck disappear. Rise and buff — done!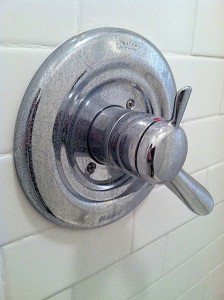 9. Polish Other Metals, Too
Grab a juice lemon half and dip it in salt. Rub it onto other metals such as copper, stainless steel, and brass. Wait 5 minutes after rubbing, then buff it to a shine.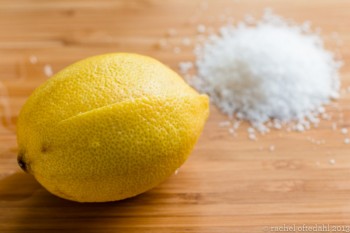 10. Refresh the Cutting Board
Lemons have antibacterial properties that are perfect for cutting boards. Simply rub the surface with half a lemon, let it sit for 5-10 minutes, and rinse.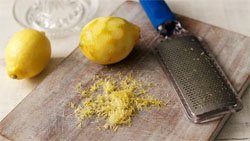 11. Keep it Zesty
Zested lemon peels are great for recipes. Why not zest up a lemon peel and freeze or dry it it in small quantities, so it's always on hand when you need it?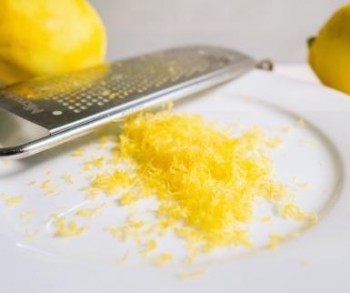 12. Keep Brown Sugar Soft
Adding a lemon peel  (remove pulp first) to your brown sugar jar can help it stay moist and soft.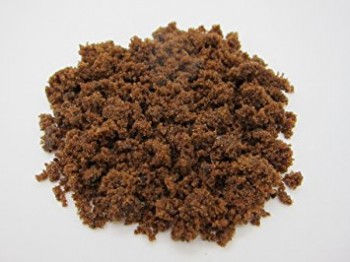 13. Twist it
Lemon peel is so pretty; make it even prettier by cutting it into curly strips with a veggie peeler. Use it as garnish, freeze it, or add it to plain water for flavor.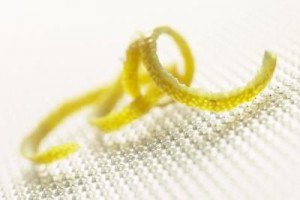 14. Make Lemon Sugar
Take your fresh lemon peel twists (see above) and put them in a jar with sugar to infuse it with lemony goodness.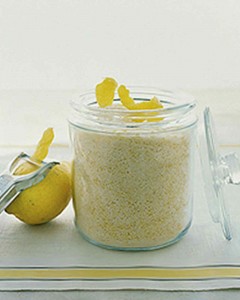 15. Make Your Own Powdered Extract
Lemon extract can be pricey in the supermarket. Make your own by using dried lemon rinds. Use a blender or coffee grinder to make powder, then use that instead when a recipe calls for extract or zest.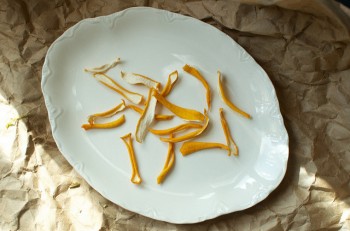 16. Homemade Lemon Pepper
Make lemon pepper by simply mixing your lemon rind powder (see above) with freshly cracked pepper.
17. Sugar Scrub
Soften skin in the shower — and smell terrific — by making your own lemon sugar scrub.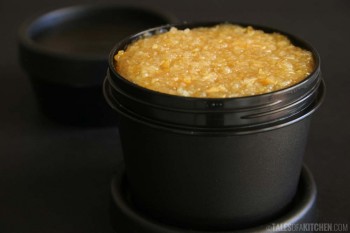 18. Candy it
Candied lemon peels are lovely for decorating a cake, dipping in chocolate, or eating plain. Here's how to make them.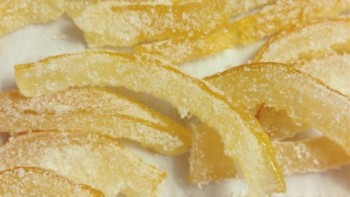 19. Brighten Your Nails
Do your nails have a yellow hue? Whiten them up by rubbing them with a lemon wedge.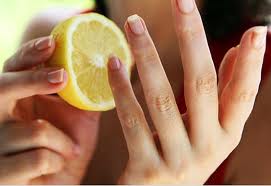 20. Light My Fire (or Yours)
Lemon peels make the most fragrant fire starters. This works with oranges too!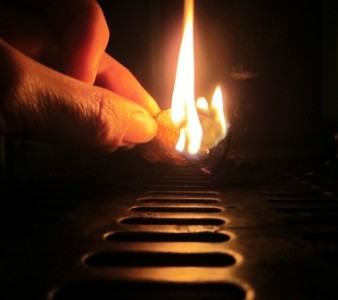 21. Deodorize the Trash Can
Nobody likes a stinky kitchen. Throw lemon rinds into the bottom of the trash can on a regular basis to keep it fresh.