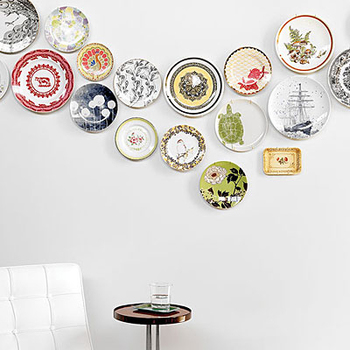 Follow my blog with Bloglovin
Decorating is fun and thrilling, being able to make your house look brand new with a few new items. However, it's a little less fun if you're on a budget, which most (if not all) of us are. But just because you're on a budget doesn't mean you can have a great decorating adventure! Here are some great decorating tips on a budget!

Storage
Get twice the usage out of your decorations by turning them into storage as well. This side table is a perfect example: a great piece for the room but it also has cubbies and drawers to store things!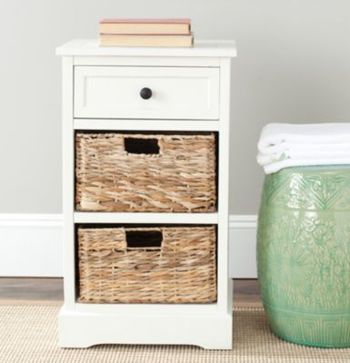 Hang Plates
Find some cheap but eye-catching plates and hang them across your wall. Make a fun design that plays to the colors of the plates and to the rest of your home's theme!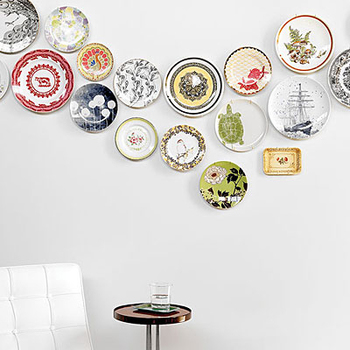 Wicker Furniture
Using wicker furniture in a room is great to give it a light and airy feel. Not only that, but it adds lots of color and texture to the room!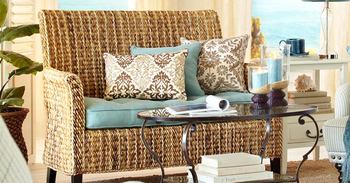 DIY Lampshade
Make your own lampshades, or decorate old ones and have a blast doing it! You can paint, staple, glue, or do whatever else you want to make a unique and fun lampshade!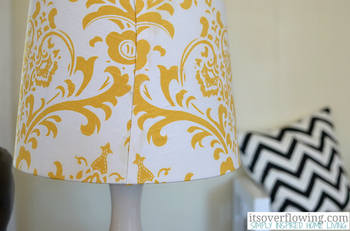 Mirror
Mirrors are great, especially for small or narrow rooms and areas of your home. The mirror adds both light and space by reflecting light and making it look more open.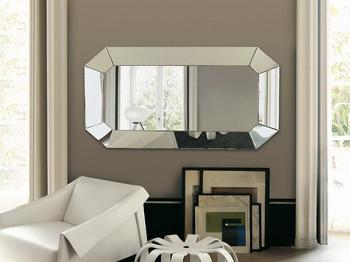 Candle Clusters
By putting some candles together in a cluster, you can get a really nice and sophisticated feel to any part of your house. Choose to use as many or as few as you want, whatever looks best!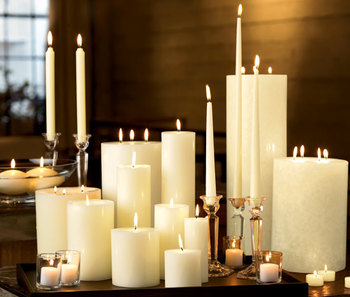 Repurpose Furniture
Take old furniture or buy some cheap ones and use them in new and unexpected ways. For example, this is a garbage bin being used as a nightstand and it looks amazing!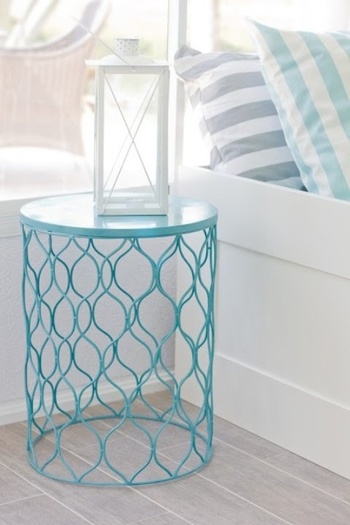 Color Scheme
Choose a color scheme for your house or for the room and then run with it! This is a great way to create unity in a room without having to spend lots of money and do lots of rearranging.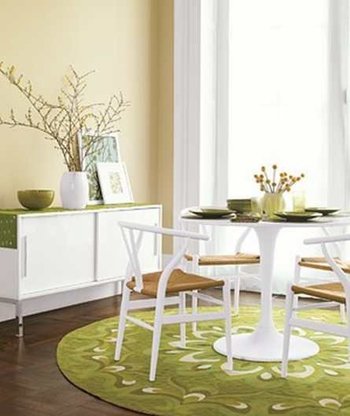 Use Fireplace
We don't use our fireplaces for part of the year, so you might as well capitalize on that space as much as possible. During the warmer months, store displays or other kinds of decorations without having to buy anything to give you a little more space in the room.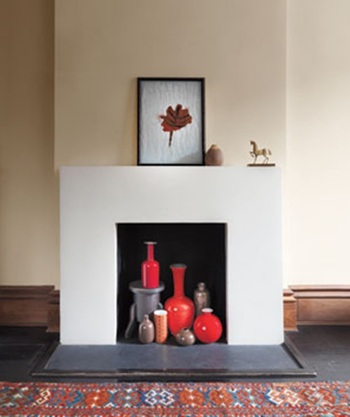 Bookshelves
Bookshelves are great for any room, but they can be a little bland and boring. Add some color and style by putting wall paper on the back of the shelves behind all the books.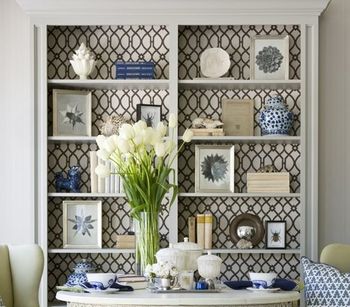 Chair Railing
Divide your wall up and add some eye appeal with an easy-to-install chair railing. Not only will it look great but it will also prevent any of your chairs from scuffing and scraping up the wall.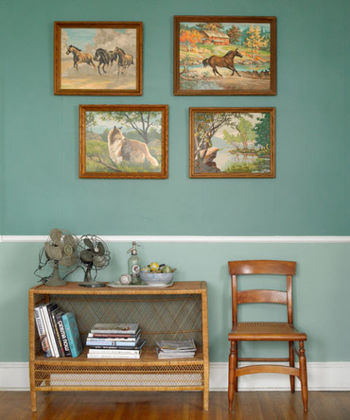 Paint the Door
An easy and simple way to decorate your home and also give it some color without going over budget is by repainting the front door. Choose a color that's fun but also goes well with the rest of your home.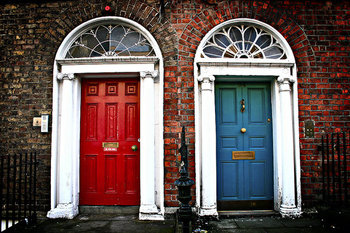 New Faucet
New faucets can really make a kitchen or bathroom look ten years newer. Choose a faucet style that you like and will stick with for the next few years.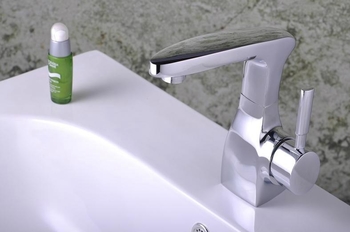 Add a Rug
Rugs are an easy and simple way to add color, style, and texture to any room. Decide between modern, classic, and colorful.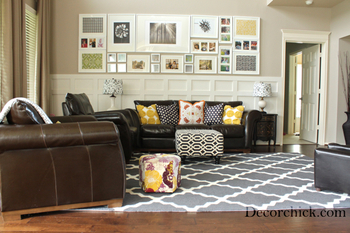 House Numbers
Help the outside of your home stick out by changing the house numbers in the front. Choose a style and design that's both unique, eye catching, and also easy for your guests to see.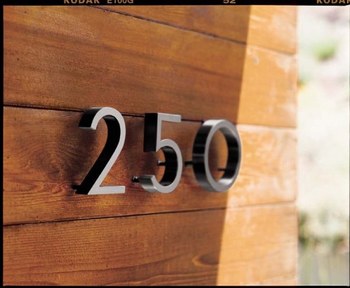 Painted Ceiling
This may seem kind of silly, but it can really make your home and any room look way better. Paint the ceiling a bold but elegant color to create the atmosphere of sophistication but also fun.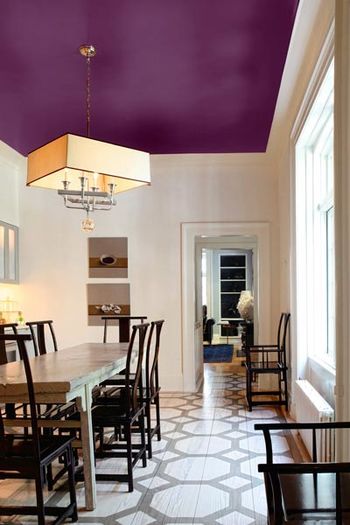 Table Runner
While we sometimes only use table runners for holidays, you can make (or buy) a nice and simple one that you can use any time of the year. Table runners help add color and texture to your table, an easy way to decorate!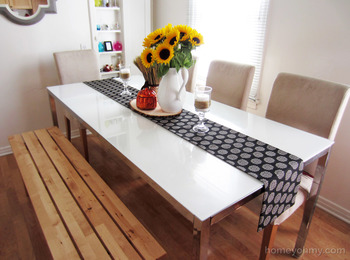 Shower Curtain
While not many people will probably see your shower curtain, it's still an easy way to decorate your home. You can choose a curtain that matches your towels or just choose a fun one to brighten up the bathroom.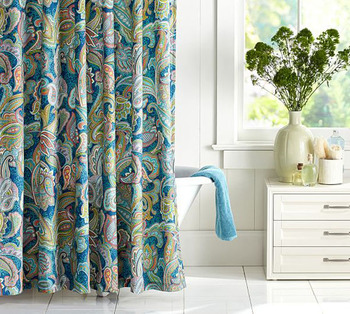 DIY Artwork
Have fun and make your own artwork. Hang empty frames on the walls and fill them with interesting or sentimental objects that remind you of good times! Just have fun and make it look good.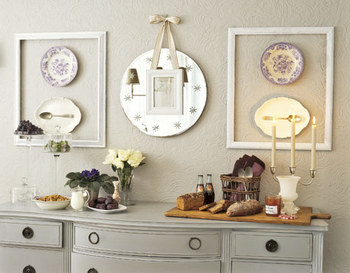 Paint the Cabinets
While this project may take a bit of time, it doesn't take that much money. And it will also make your kitchen look brand new! That's something that any of us would love, probably!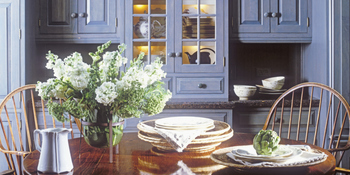 Decorative Pillows
Decorative pillows are a cheap and easy way to make any living room brand new. Choose colors that match your catches while also looking great and comfortable for all your guests!