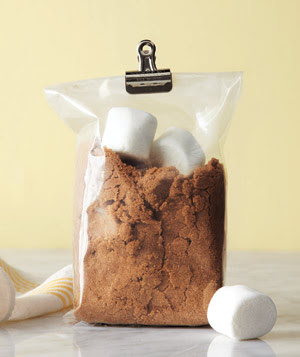 Follow my blog with Bloglovin
We all can use some tips and tricks to make life easier…so I have come up with 25 of the best tips to make your life easier.

1. Fix old flip flops with a bread clip
Brilliant Idea from The Chive.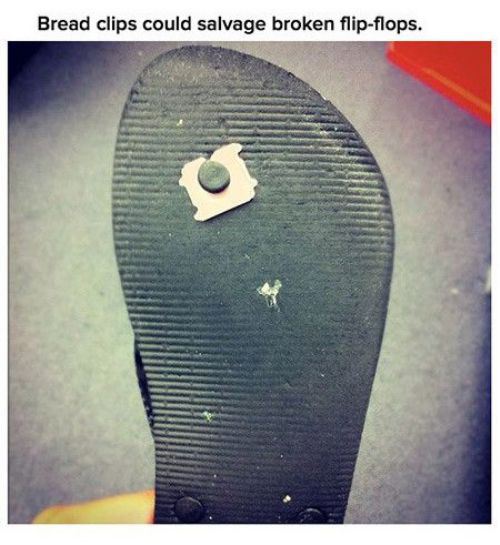 2. Photocopy the back of something you need to hang perfectly
All you have to do is drill the holes based on the paper! Idea from Buzzfeed.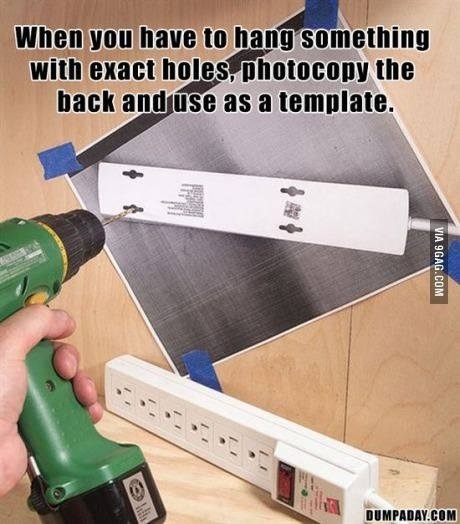 3. Use a glue stick on a bug bite
Right when you feel the itch rub a Glue Stick
on it…it will take the itch away and it won't come back! Idea from One Crazy House.
4. Use nail polish remover to clean dirty shoes
Great idea from Viral Nova. If you are in need of some new nail polish remover, we recommend this kind from Opi 
.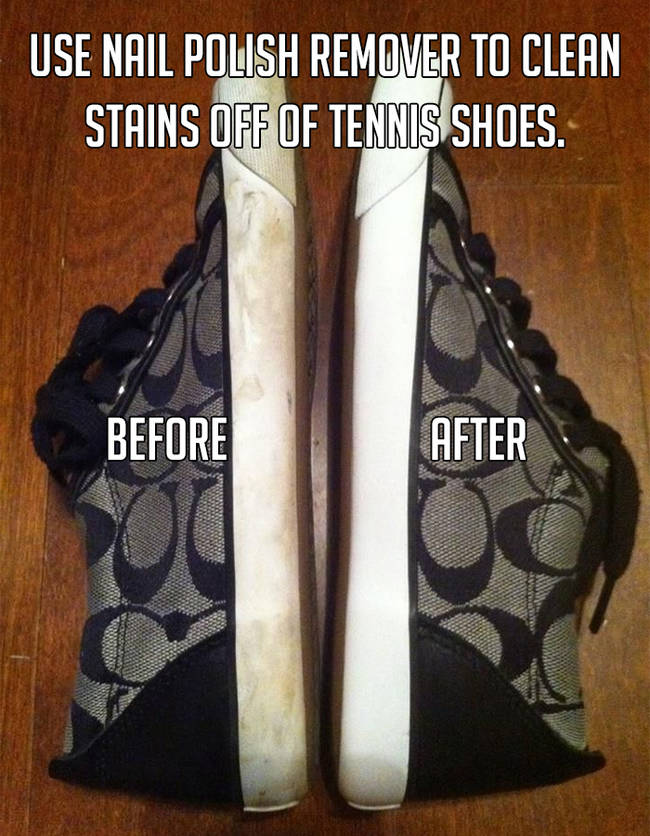 5. Use a staple remover to put new keys on a key ring
You can save a lot of broken nails with this great idea from One Good Thing By Jillee.
6. Add a little bit of balsamic vinegar to the water when you hard boil eggs
This will slightly die the eggs and help you tell which ones are hard boiled. Another great idea from One Good Thing by Jillee.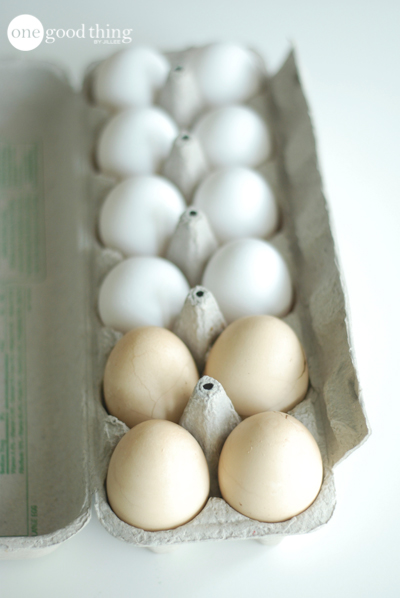 7. Imprint cookies with rubber stamps
Make sure the stamp is clean….and these make for some cute cookies! Idea from Country Living.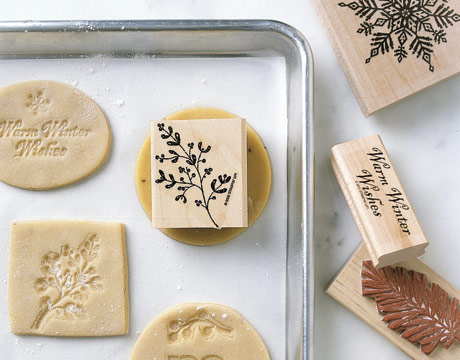 8. Keep track of dosage schedule on the actual bottle
Especially for kids medications! Idea from Landee See and Landee Do.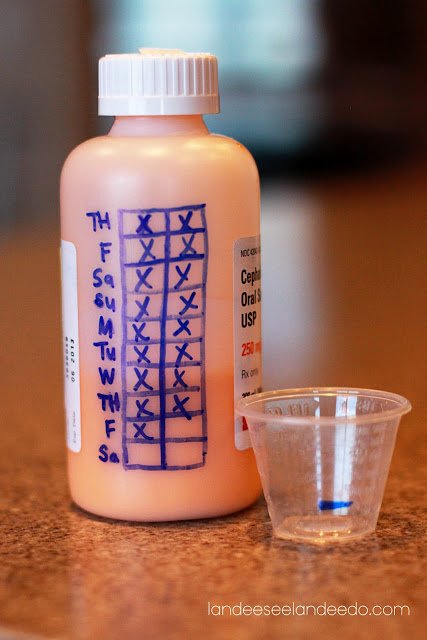 9. Use the foil lid of your yogurt or apple sauce to make a spoon
There is nothing worse than being on the go and realizing you forgot a spoon. Well worry no more…idea from Reddit.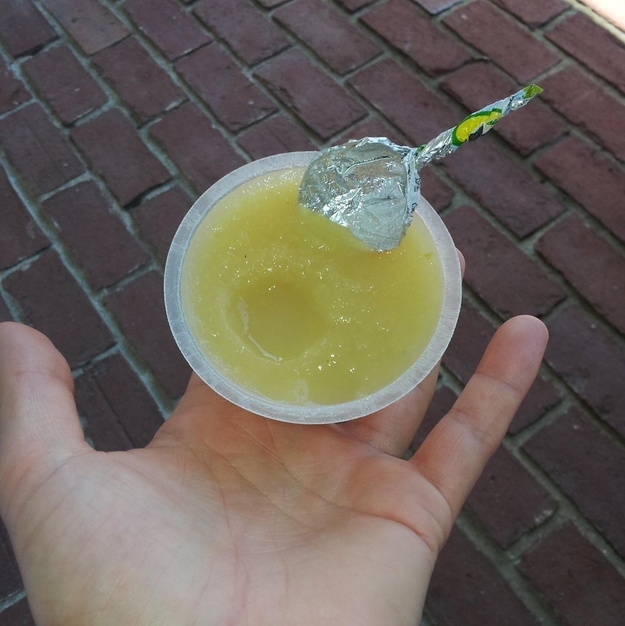 10. When traveling, hide emergency money in a Chapstick tube
Great idea from The Chive.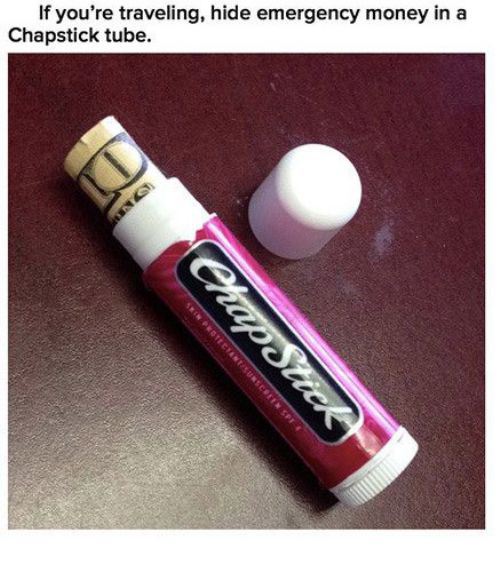 11. Put some water and soap into a blender and turn the blender on for quick cleaning!
Idea from Ask Sarah.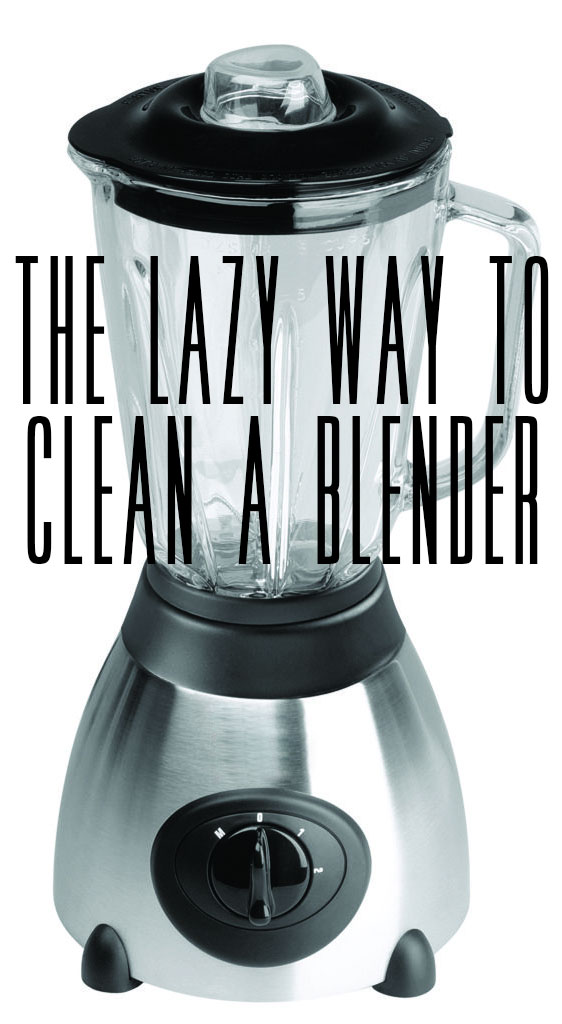 12.  Put a rubber band around a paint can to avoid paint getting on the side of the can
Idea from DedalVs.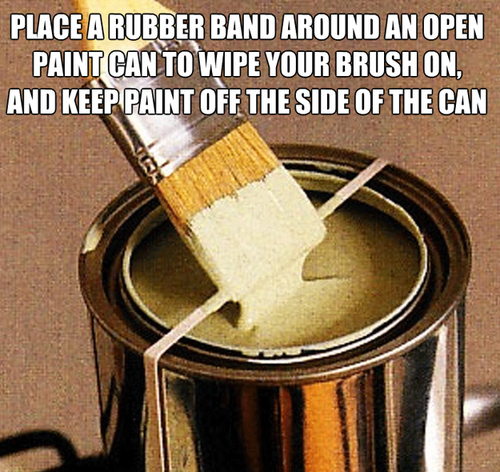 13. Cut ice cream with a knife for easier serving
Idea from How to Nest for Less.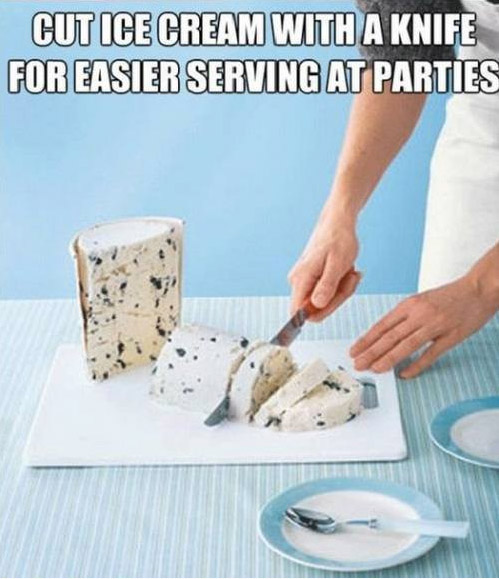 14. Use a glue gun on the bottom of slippery shoes to prevent child from slipping
Idea from In the Playrooom.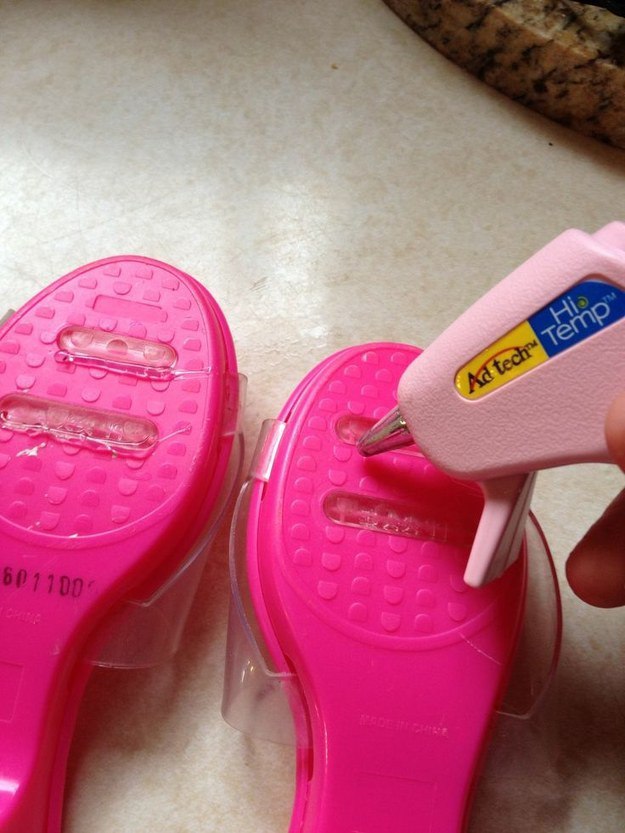 15. Put legos in a seal -able laundry bag and wash them in the washing machine.
You could really do this with any dirty plastic toys! Idea from Gettin' By. Get your mesh stuff sack here!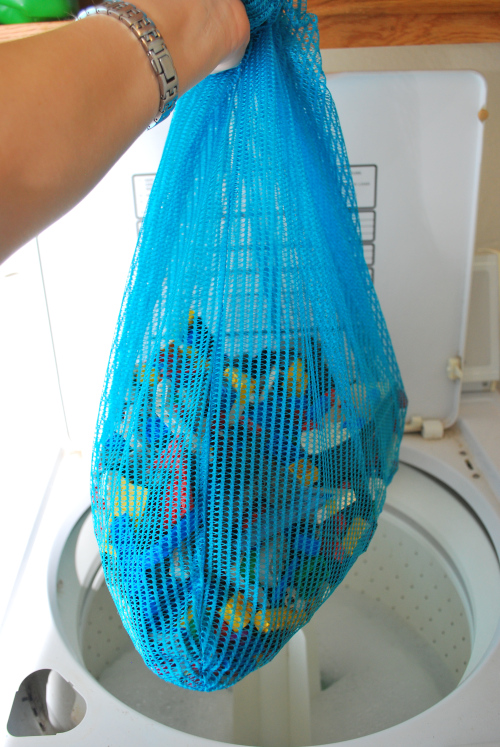 16. Use a ketchup bottle to pour your pancakes…makes for perfect, and mess free pancakes every time!
Idea from Remove and Replace.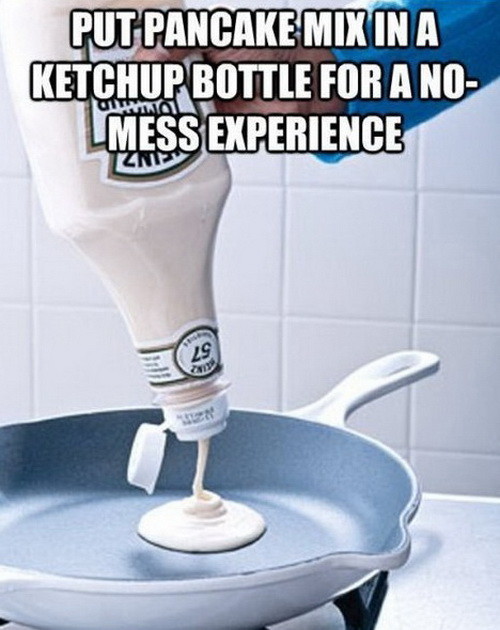 17. Make picture hanging simple
Brilliant idea from I Heart Naptime.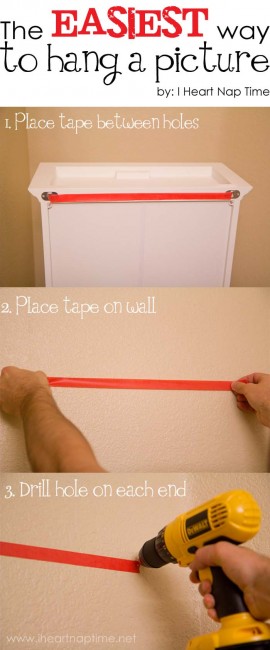 18. Use a can opener for that annoying plastic seal
Idea from Just Imagine.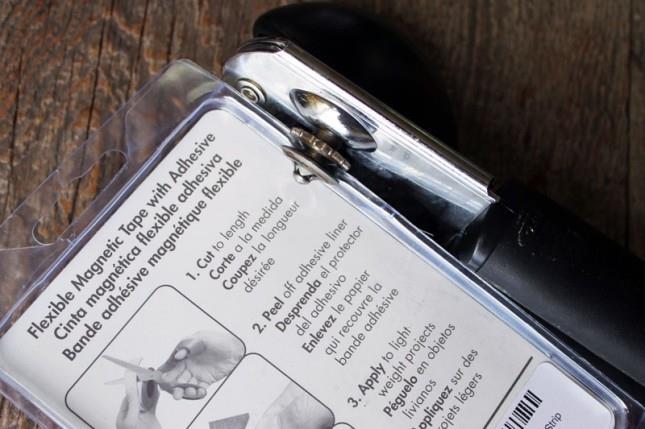 19. Dip oreos with a fork for mess free eating!
Idea from Viral Nova.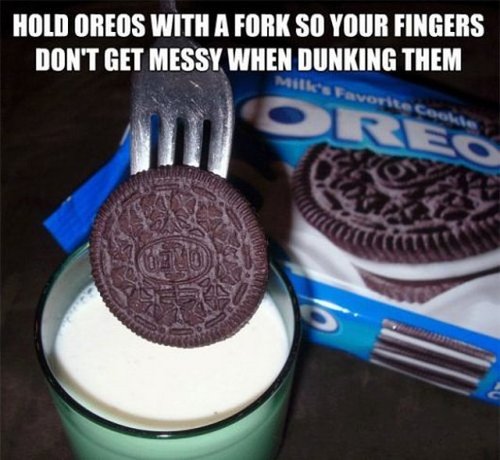 20. Store a few marshmallows with your brown sugar to keep it soft
Idea from Storage and Glee.