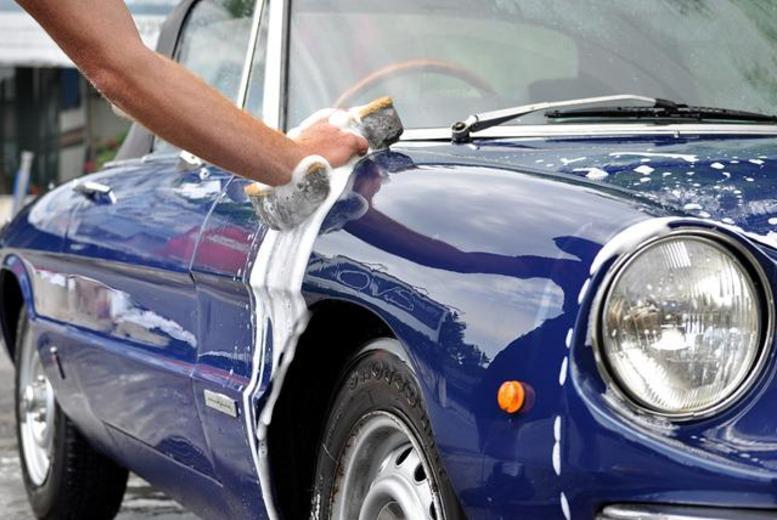 Follow my blog with Bloglovin
Now that the weather's getting a bit nicer, it may be time to break out the car cleaning supplies and make your ride sparkle and shine in the spring sun! Before you get too antsy and excited, look at some of these great tips and hints to clean your car as best and as deeply as possible!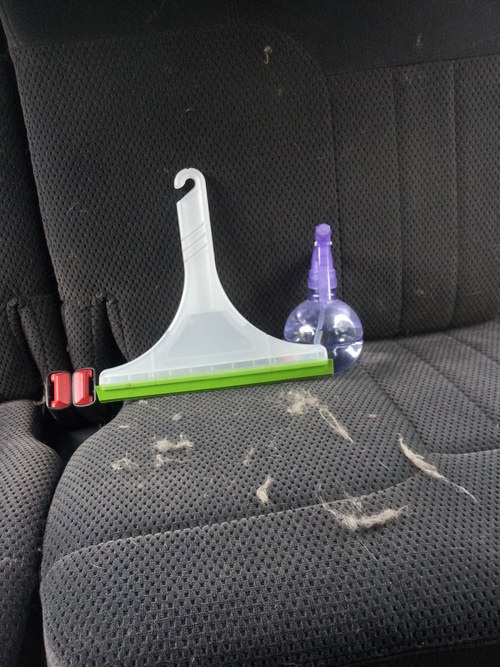 If you travel with your pets, then you probably have quite a bit of hair and fur stuck in the seats. Have no fear, here's a great way to solve that problem! Simply take a squeegee and run it over the surface. The bristles pick up most of the fur, making it super easy to clean!
There's no point in cleaning your whole car if you have a dirty air filter. It will just pull in dirt and debris and blow it around your car. So, make sure you clean/replace the air filter before you get too far into cleaning your car.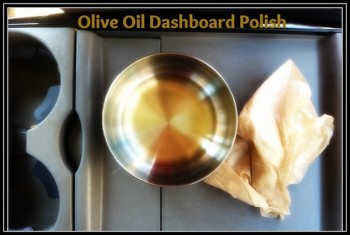 For those of you with leather in your car, instead of buying expensive leather cleaner, you could try using olive oil. Just dab a bit onto a rag and rub it on the leather. This should help keep it preserved and in good condition. Just remember,  a little goes a long way!
If you just took a long trip and the front of your car looks like something from an insect horror movie, then try this idea. Just take a dryer sheet (you might have to get it a bit wet) and rub it across the bug splats. It sounds crazy, but it actually works great at removing any stuck on bug guts!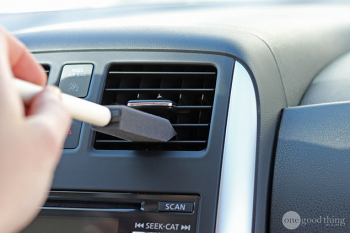 Cleaning your vents is so much easier with a foam paint brush. All you have to do is stuck the foam part in between the slats and repeat until all the vents are cleaned! The foam brushes fit perfectly!
As you dust, you may want to vacuum as well so the dust doesn't settle onto the ground. If that's not the case, then vacuum at the end. That way any dust or debris that falls onto the ground will get picked up.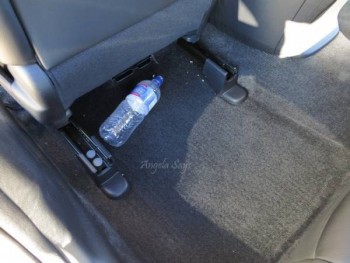 Also, when vacuuming or cleaning your car's floor, make sure you slide all the seats as far forward and as far back as possible so you get everything out from underneath them. You'd be surprised at how much junk can accumulate under the seats!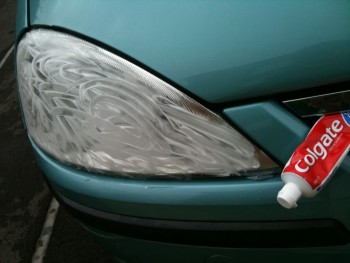 For dull or spotted headlights, spread a mixture of toothpaste and water over them. Let it sit for a few hours and then wash it off. The mixture should have eaten at the grime and your lights should be a lot clearer now.
For those annoying stickers that seem to stay forever on your rear or front windows, use Goo Gone or something similar to get rid of them. If you're careful, you can use a knife to pry them off, but usually some sort of chemical component is needed.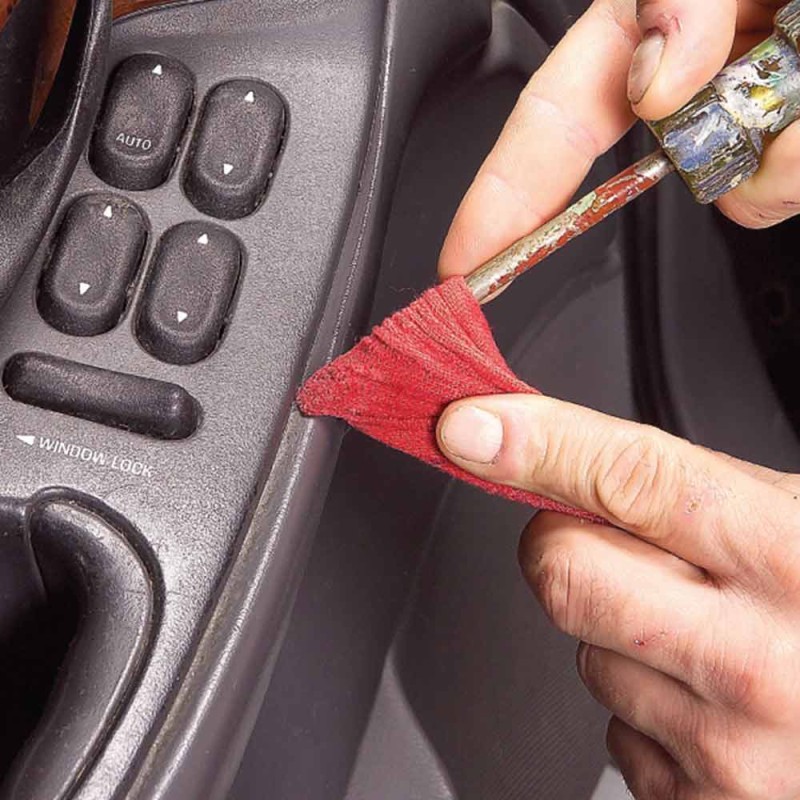 If your armrests or doors have deep crevices in them that seem to collect crumbs and junk,  put a thin cloth over a flathead screwdriver and use that to dig the debris out. It shouldn't scratch the surface if you're careful, but it will kick out all the trapped dirt.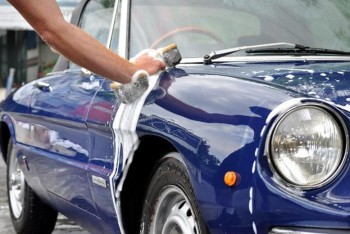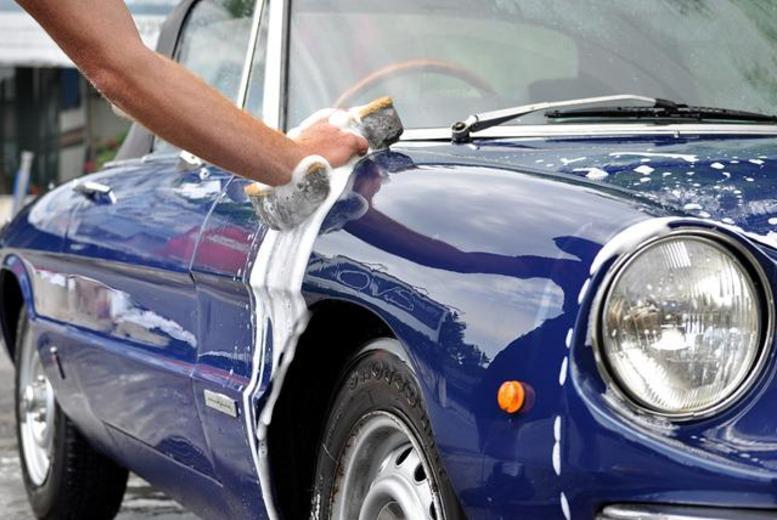 If you're feeling patient, then give your car's exterior a hand wash. It may take a bit more time, but it's also a lot more effective at getting your car to look clean. Cleaning it by hand allows you make sure all the hard-to-reach spots are nice and washed! Plus, it is a great thing to do on a hot summer day.
For vinyl that has stains and gunk on it, use a Magic Eraser to get rid of them! Just scrub the stain or spot and let the Eraser work its magic! You shouldn't have to put much work into it at all.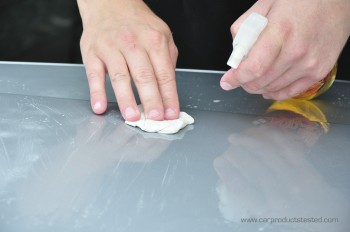 After you've washed your car and let it dry, use a clay bar to spot check. This picks up any last bits of water or dirt that didn't get cleaned off, making your car look that much better.
If you have really deep cracks between the seats and you just can't seem to reach all the crumbs, try using compressed air. It may get a bit messy, but this should push out any junk that may be stuck down in between the seats.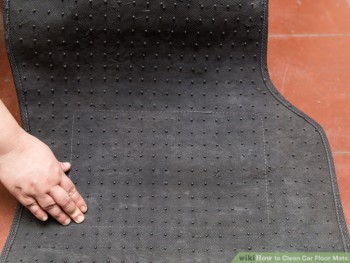 For the mats, if they're made from fabric, you can spray them with stain remover and put them in the washer. It's a super easy way to clean them without having to do much work at all.
When you're cleaning your tires, make sure you get a non-acid base cleaner. It not only is better for the tires, but it also makes them look cleaner and last longer. Ask a local professional if necessary.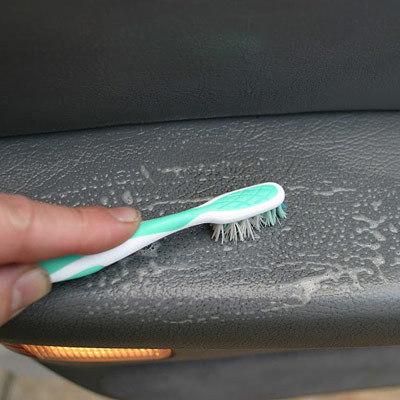 Use a toothbrush to deep clean any stains or dirt that may be stuck in the vinyl parts of your car. Just make a mixture of soap and warm water, and dip the toothbrush in it.
To keep your car looking and smelling clean, make your own air freshener that you can store beneath the seats. Just mix baking soda and your favorite essential oils, put them in a dish, and store it under your seat. Your car will smell crisp and clean for a long time! Just don't accidentally knock the bowl over.