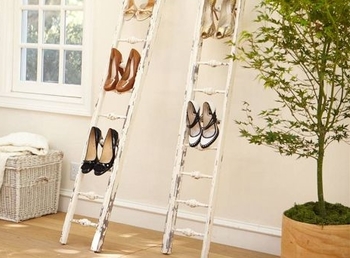 Follow my blog with Bloglovin
While having tons of shoes is great for your wardrobe and really fun, it can be a hassle to find a place to store all of them. Here are some great and creative ways to both store your shoes and save space at the same time. Now you don't have to throw any pairs out in order to make more room!
Chest
Get a little shoe chest that looks great anywhere, including the entryway! Even better, the shoe part folds into the chest so that it can be hidden away!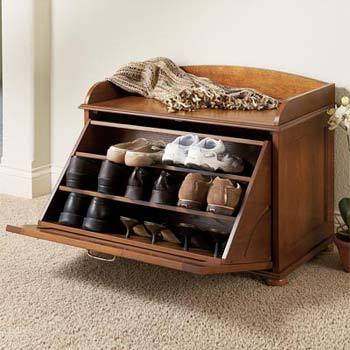 Closet
You can also go for the more traditional style and get a shoe closet to store them away. While the door isn't necessary, it helps in decluttering a room and making things more organized.
Cubbies
Cubbies are a classic and easy way to store away your shoes. Use it in your bedroom, closet, or entryway to keep things neat and organized!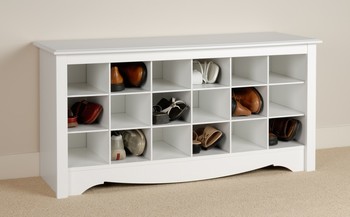 Lazy Susan
This is such a clever idea. Make (or buy) a large lazy Susan and then put your shoes on it. This both helps with storage and also makes it easier for you to get to your shoes without having to dig through the rest of them.
Ladder
This is probably one of the more creative approaches to shoe storage. You can get as practical or as decorative as you want. Or both! The ladder can go flat against the wall or you can pull it out as far as needed.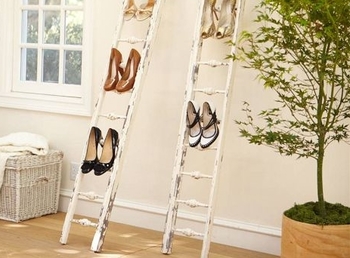 Crates
Not only do crates allow you to store all your shoes away. But they're also stackable and movable so that you can change the storage system as your shoe collects shrinks and grows.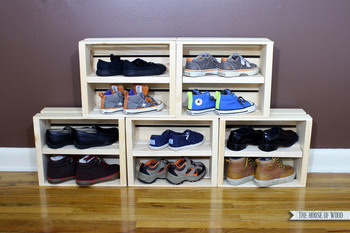 Coat Rack
Get a little creative and turn a few old coat racks into an awesome shoe organizer! Each of the pegs can hold a shoe, which gives you quite a bit of storage space!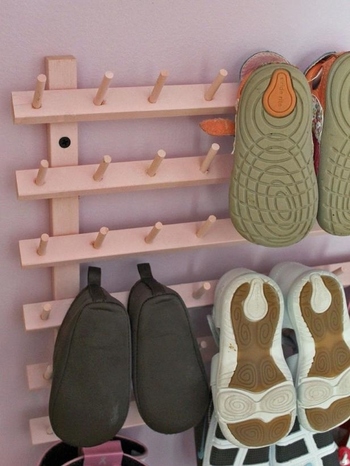 Over-the-Door
While you can use this is in the mudroom or entryway, the best place for it is over your closet door. Just slip a pair of shoes in each pocket and you've got tons more room!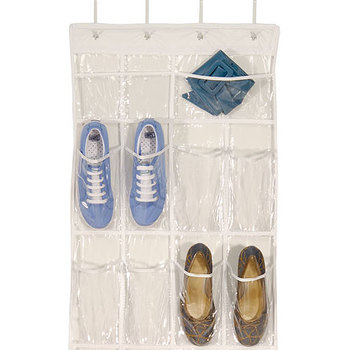 China Cabinet
If you don't have enough china to justify buying a china cabinet, maybe you can buy it to store your shoes! The china cabinet provides a classy and sophisticated look while doubling as storage space.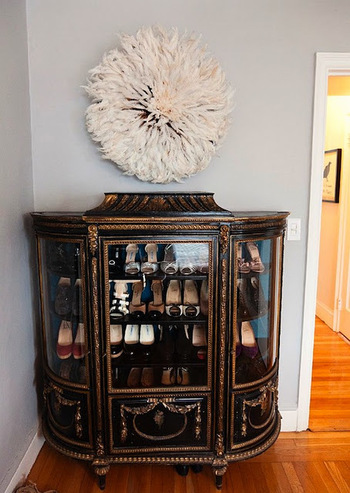 Bookcase
Bookcases are perfect for shoe storage because they're tall, narrow, and have tons of shelves. Put as many shoes as you can on each shelf and, if needed, paint the bookcase for a whole new look!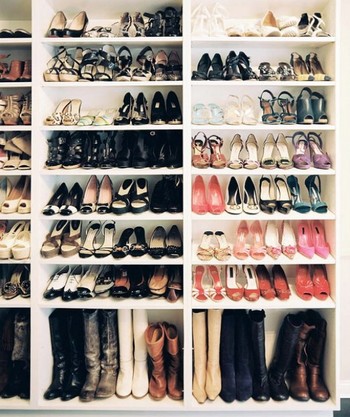 PVC Pipe
Now this is both creative and fun! Use sections of PVC pipe to make little compartments for your shoes. If necessary, you can stack the pipes on top of each other and strap them together.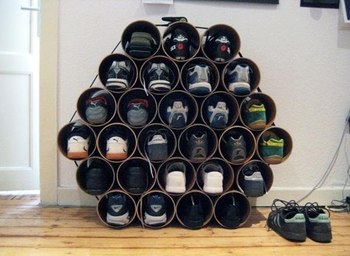 Letter Sorter
This is more for smaller or thinner shoes like flats and flip-flops. A letter sorter takes up very little space and is great for making sure your shoes all stay together and don't get lost.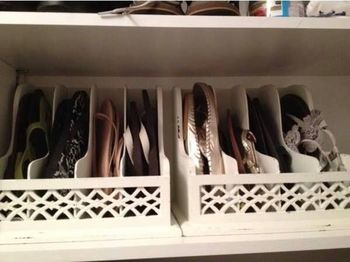 Storage Bench
This idea is great because the bench both acts as furniture and as storage! Plus, if the bench is tall enough, you can store all kinds of shoes, including boots! The bench allows you to store shoes while also keeping them hidden!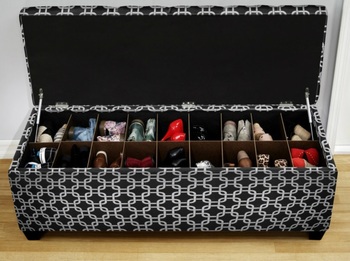 Wire Hanger
With a set of pliers and some extra wire hangers sitting around, you can get this awesome shoe storage device! However, it really only works for open toed shoes unless you want to modify the design a little.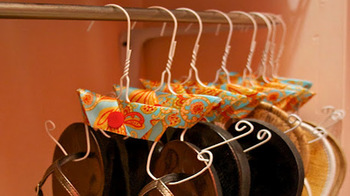 Chair Railing
Chair railing doesn't have to be used just as decoration! Get some fun and colorful chair railings (or paint them yourself) and then put pegs in them. All you need to do is hang your shoes now and you're good!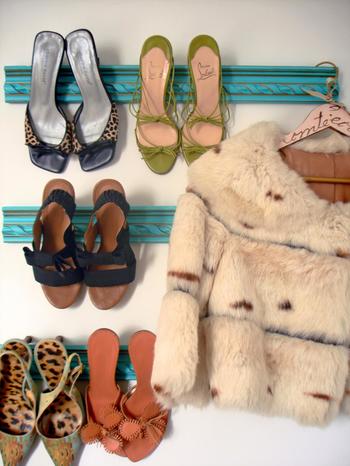 Display Niche
While this isn't that great for storage, it is awesome if you have a pair of shoes you just LOVE and want them to be on display and easy to see. The light really helps draw attention to the shoes.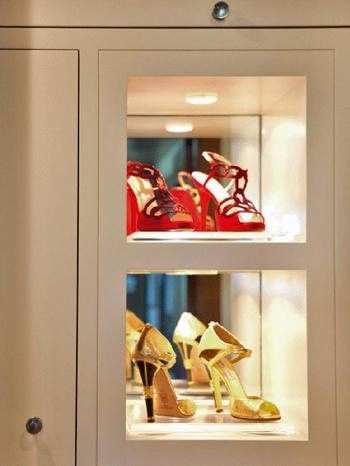 Angled Shoe Shelves
Whatever kind of storage you go for, try and install angled shelves if you can. This allows you to store the shoes away while also seeing them at an easy angle to know what color and style would go best with your outfit.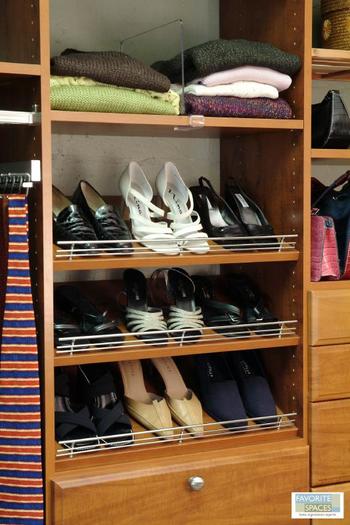 Spin Wheel
This is such an awesome invention! Just slip your shoes into each of the slots and spin away in order to find the one you want! So simple and it takes up barely any space!