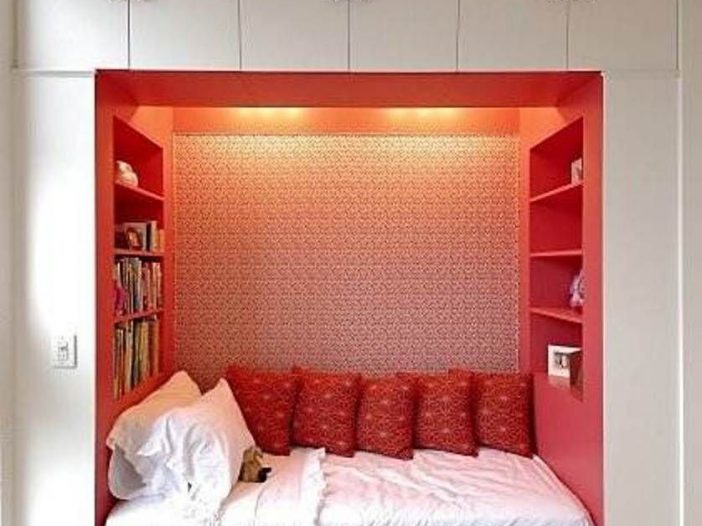 Follow my blog with Bloglovin
Does your bedroom feel crowded? Why not try one of these these 15 ways how to save space in a small bedroom. They make a big difference!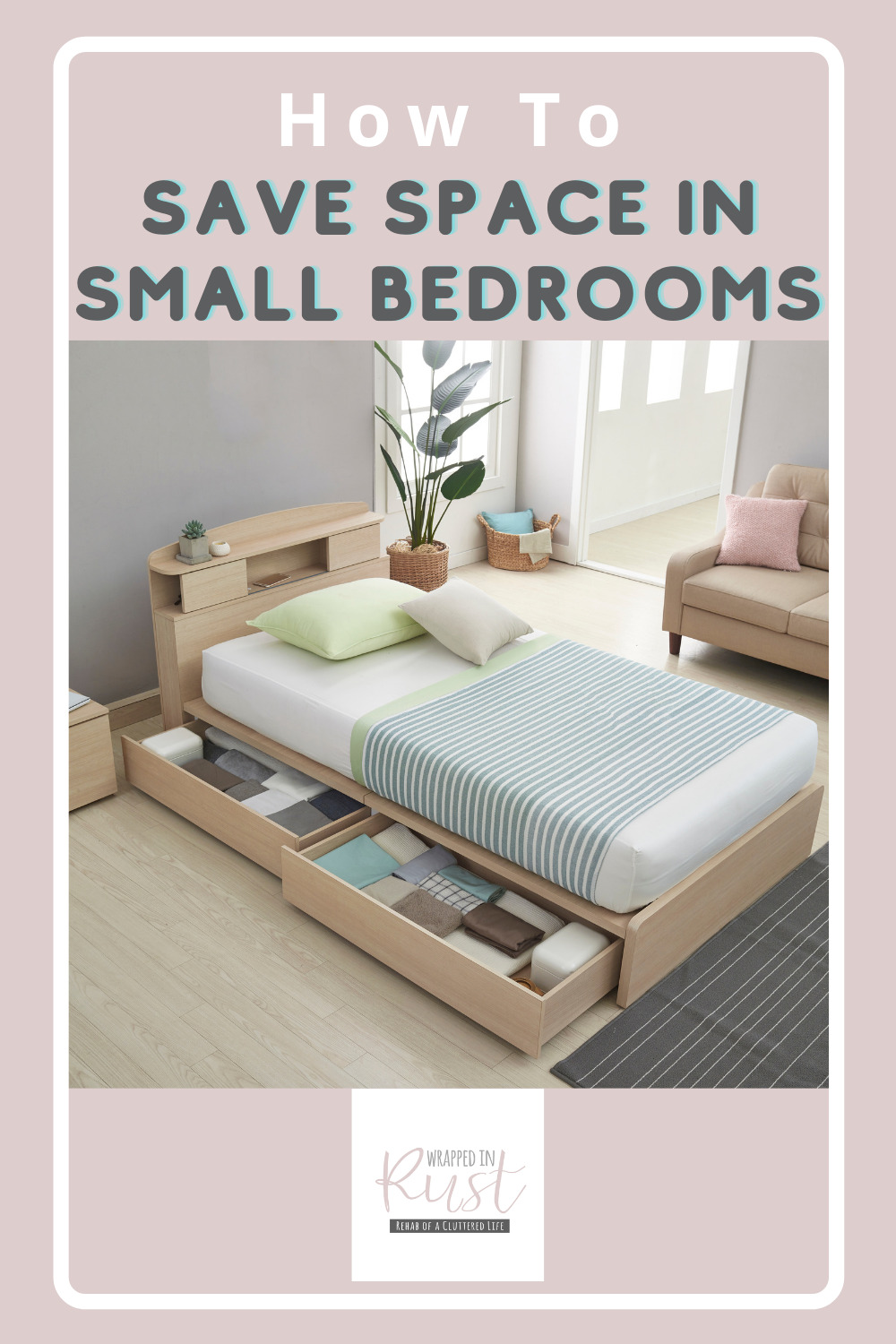 How To Save Space In A Small Bedroom
Storage Ideas
Add some storage space by turning your headboard into a nice little hiding place. You can have spots to store things like glasses, a water bottle, or even a small book.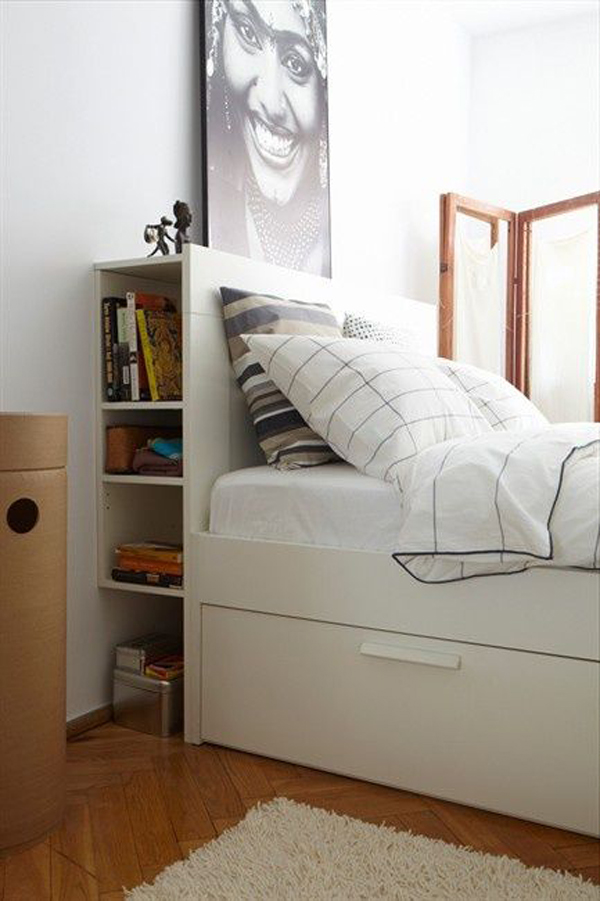 If you don't have space for a night stand, then try this! It's a stand that you hang from the table to still give you the storage you want without taking up all the floor space! One of the many ways how to save space in a small bedroom.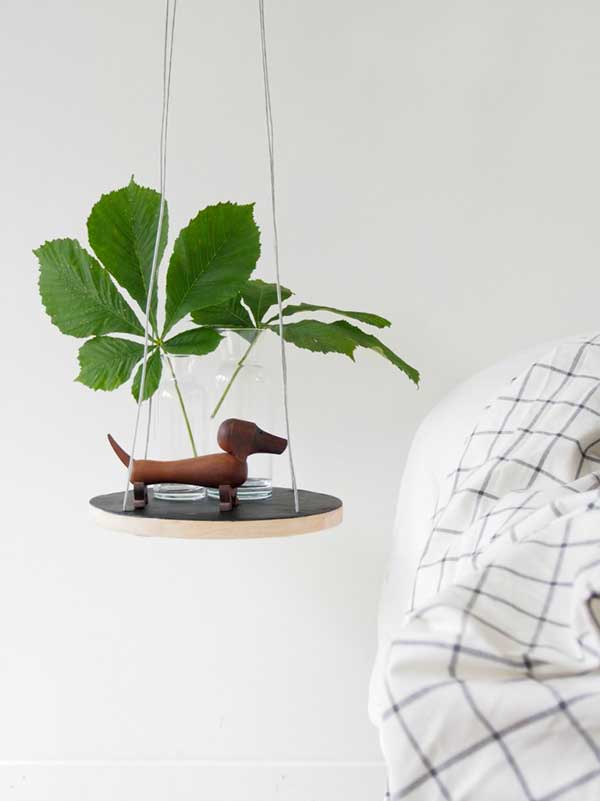 Desk
Make your very own floating table that folds into the wall when it's not in use! You can have storage space on the wall part for even more practicality!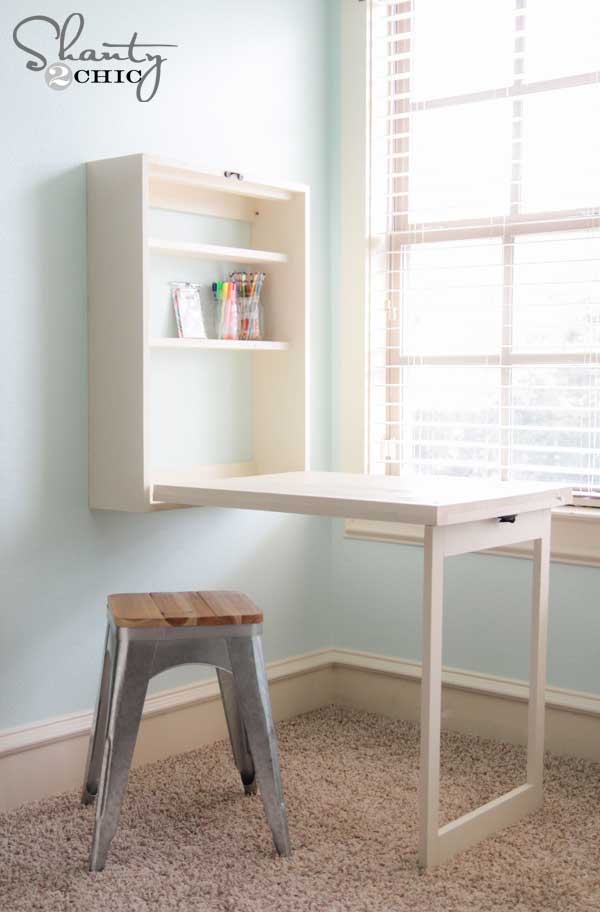 If you like the desk but don't need the storage space, make a floating desk with a mirror on the side! Whether the desk is in or out, you'll always be able to use this!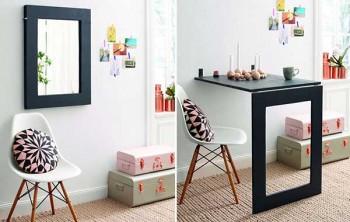 Maximize the storage on the items in your room that you already have. For example, make sure your nightstand has as many shelves and storage options as possible to eliminate clutter.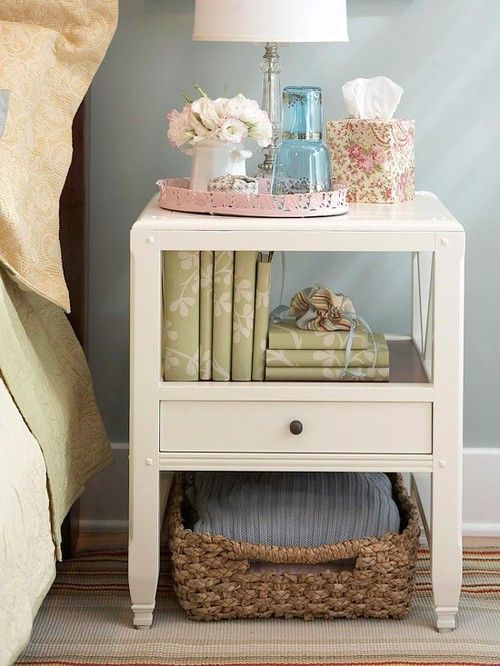 Add under the bed storage for even more space-saving options. You can add wheels to the drawers to make them easier to access.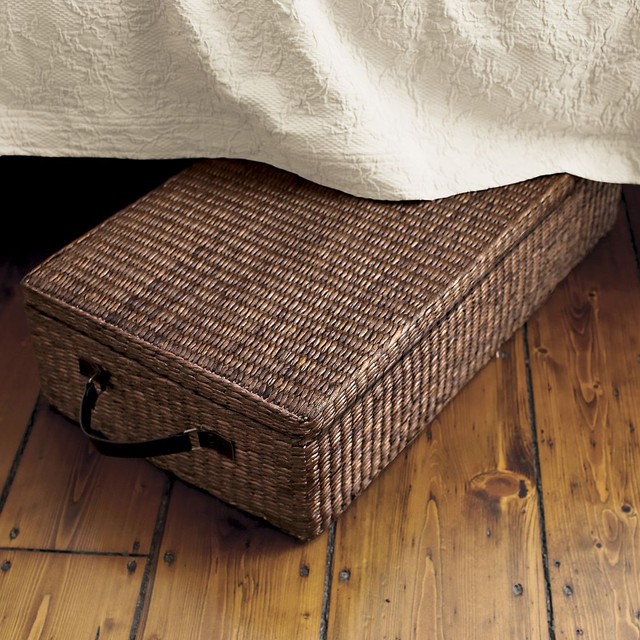 Install shelves up as high on the wall as possible while still making your bedroom look clean and nice. High shelves help save space, even if you need to get a little step ladder.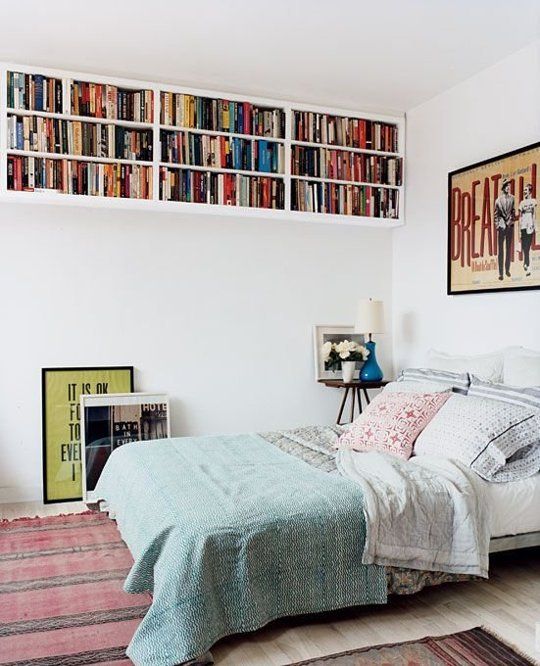 Turn your seating into storage by doubling up furniture. Get a storage bench or ottoman that allows you to keep things stored in them.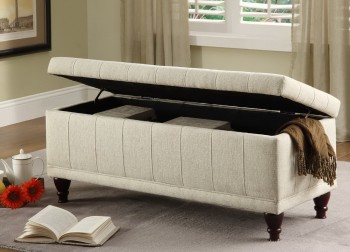 Use pegboard on the wall to store anything from makeup to jewelry; whatever you need. Pegboard is nice because it doesn't take up any floor space.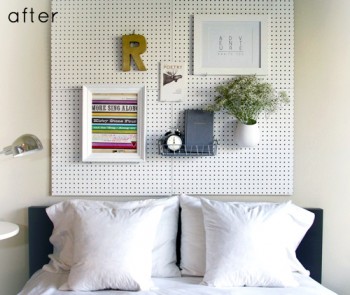 Shelves
Add some floating shelves to your room to make it look better and save on space. The floating shelves help cut down on bulking shelving options, so it's a nice addition.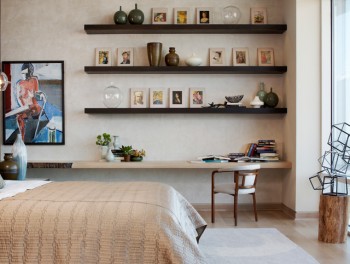 Turn old paint or tin cans into shoe storage! Simply attach them to the wall and you can slide each pair of shoes into one of them!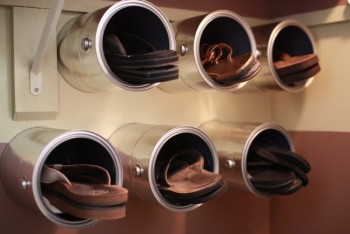 Add a catch all to the back of your bedroom and/or closet door to save space and avoid clutter. Put small things like gloves, a hat, or other objects in the catch all.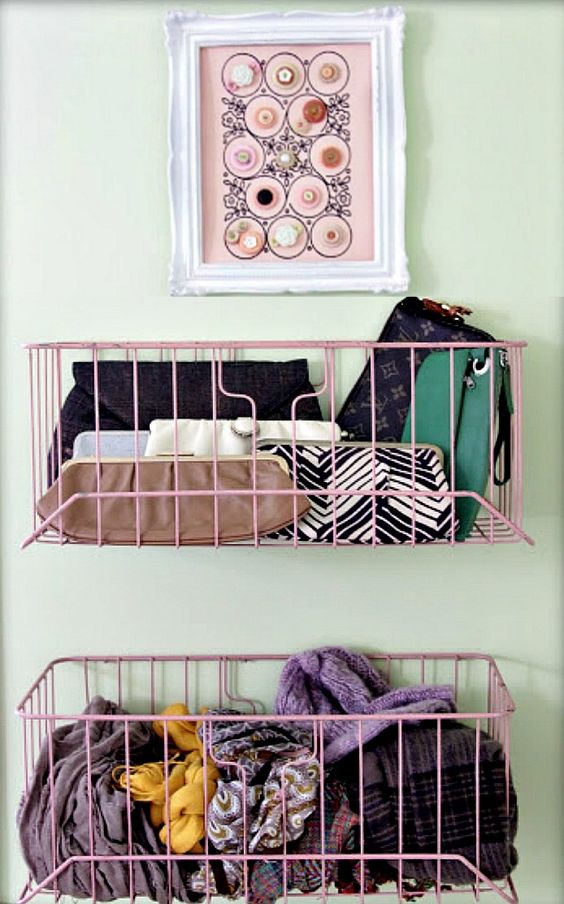 Closet Organization
Put bins and other storage devices in your closet. Use as much closet space up as possible, not just the rod, so that you can maximize the space in there.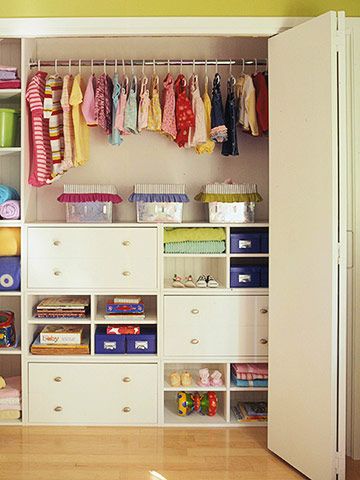 If you have the space, another one of the ways to save space in a small bedroom is to install a small shelf or rack above the door. You can store things like blankets or extra pillows up here without having anything in the way!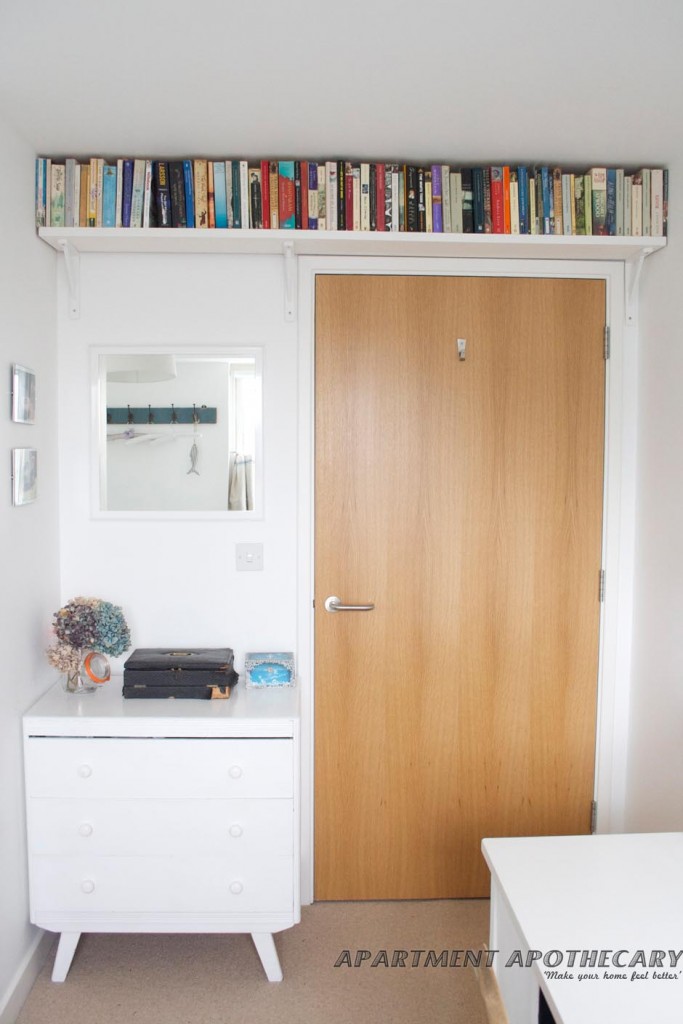 If you're in the process of remaking your bedroom, then install a platform bed! It allows you the bedframe you love while also adding tons of storage space around the bed itself. So smart and the last on the list of ways how to save space in a small bedroom.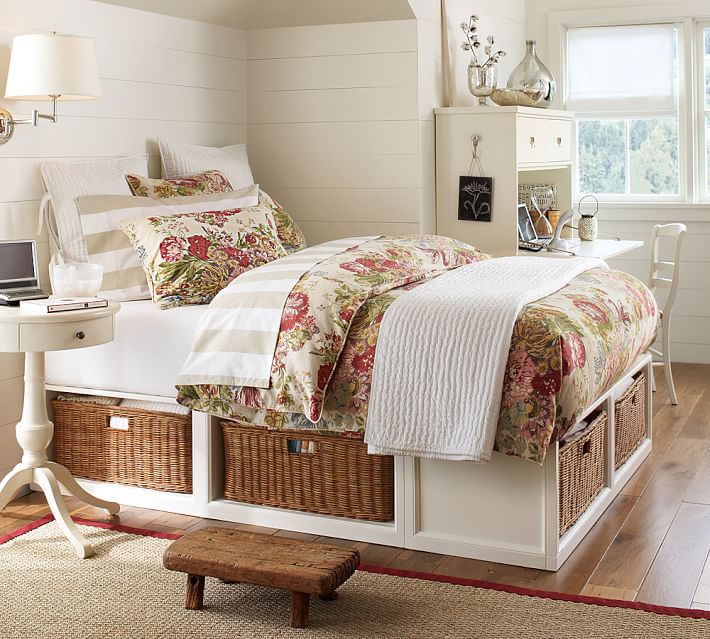 Read here for more bedroom organizing ideas.