Follow my blog with Bloglovin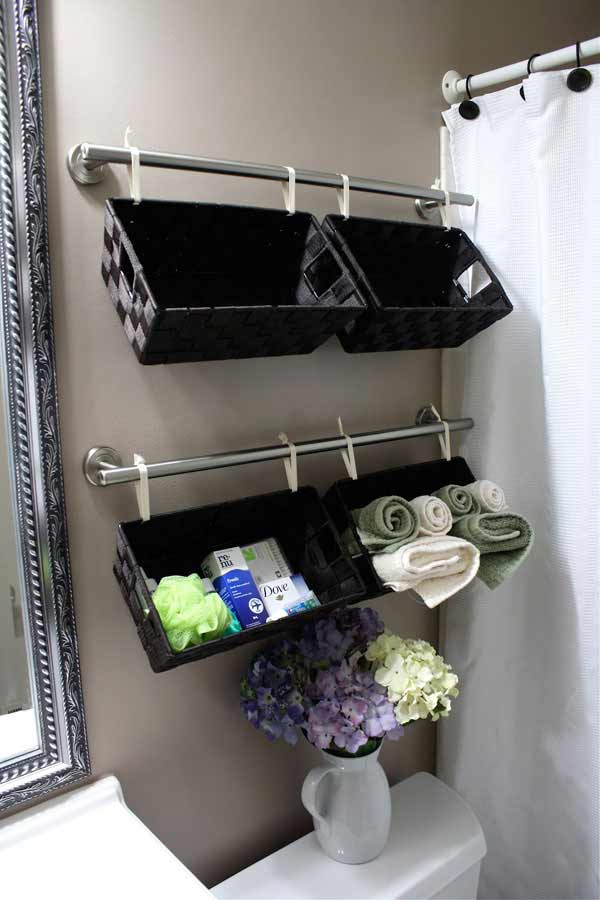 Attach rods to the walls and then hang baskets from them. You can use whatever material you think looks best in your bathroom, just hang the baskets up in an accessible spot!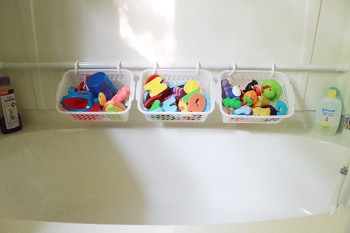 You can also use the rod and basket method for the tub! If you have kids who love to play with toys in the bath, then you can use this to store all their toys.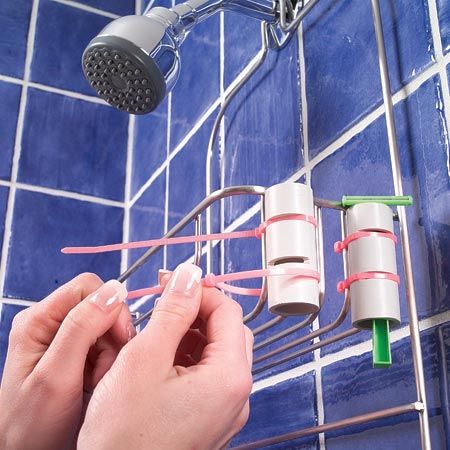 Storing a razor on the shower caddy usually ends with the razor falling through the little cracks of the caddy. Solve this problem by attaching small sections of PVC to the caddy to hold your razor.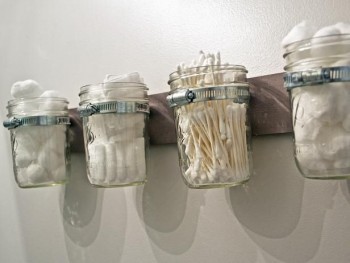 Make a Mason jar organizer that you can put anywhere in the bathroom. You just attach the Mason jars to a plank of wood (or other material) and you're good.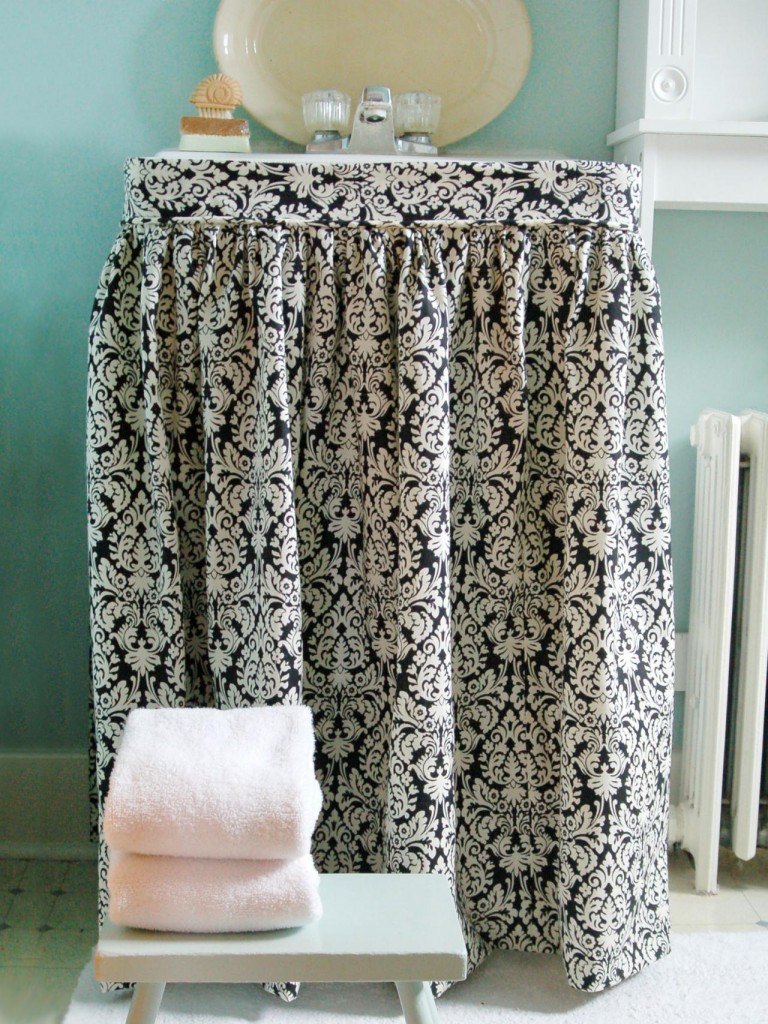 Storage under the sink is always super helpful, but if you don't have an enclosed cabinet, then it can look a little strange. Make things look better by adding a sink skirt that hides the clutter!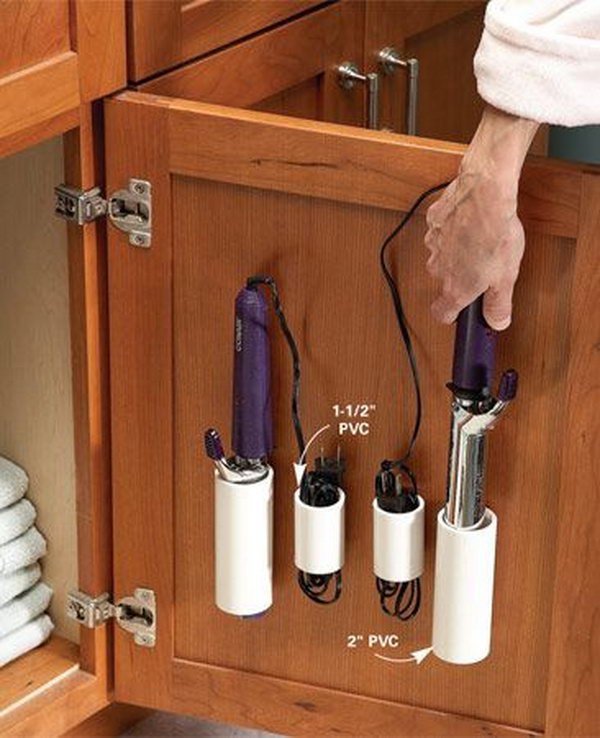 Put pieces of PVC pipe on the inside of your cupboards beneath the sink. You can use them as holsters for your blow dryer, straightener, curler, etc.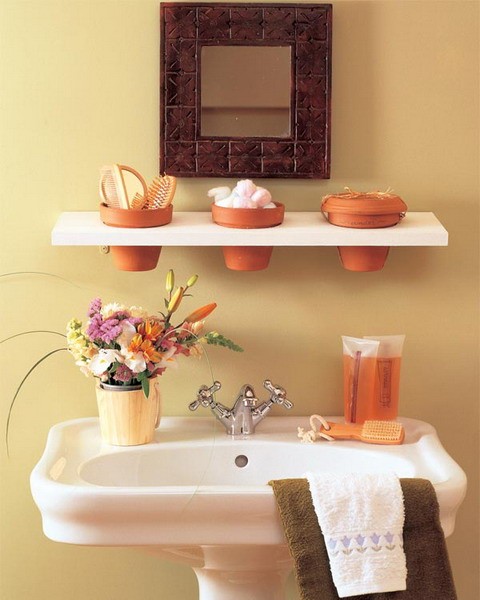 Make this incredibly cute DIY bathroom storage idea with just a few supplies. Take a piece of wood, cut some circular holes into it, and then put terracotta pots in the holes! So cute and so doable.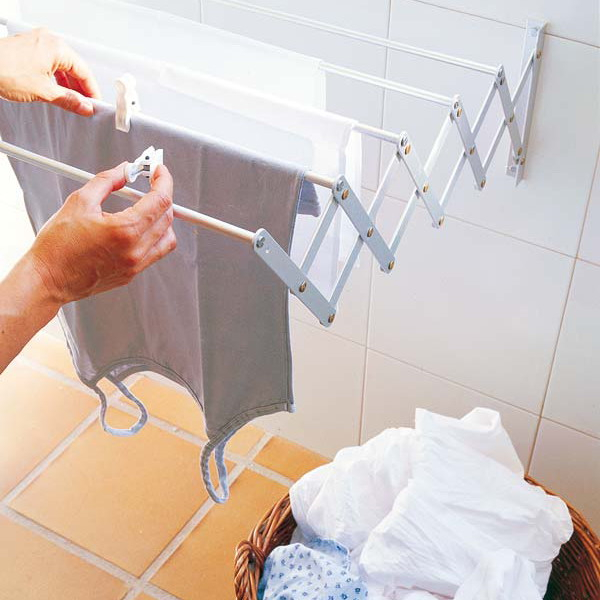 Drying clothes can take a while and also take up a lot of space. Install a retractable drying rack that you can pull out when you need it and keep flat against the wall when you don't!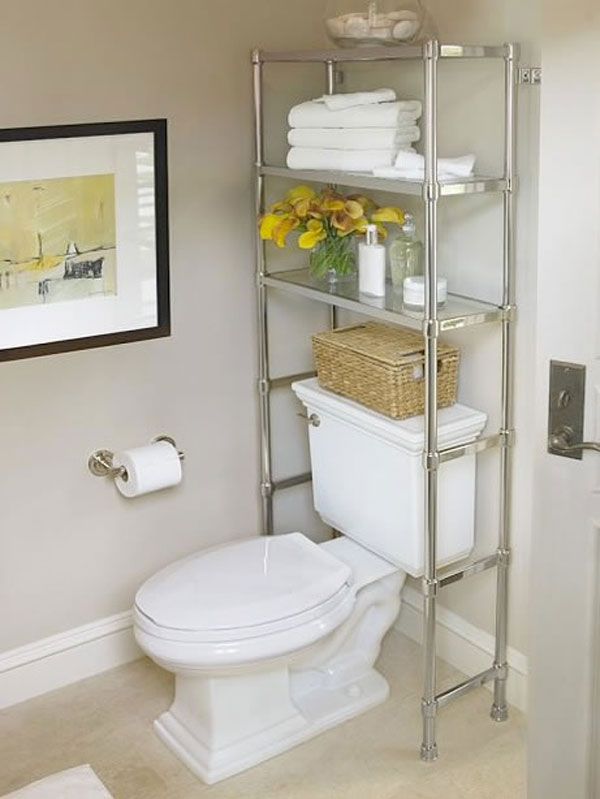 Make a makeshift organizer unit that you just structure around the toilet! It allows you to utilize a lot of space that is otherwise wasted and gives you easy access to bathroom materials.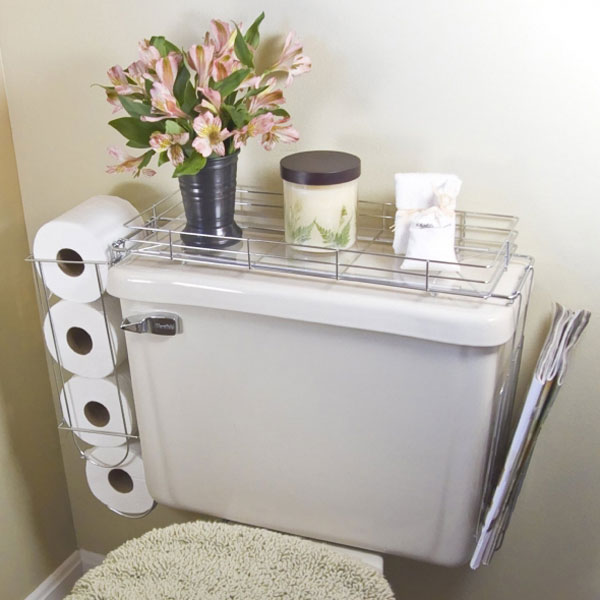 You can also go for a more compact version of this and just use the toilet tank as the base for the organizer. Hang racks and hooks on it to keep your bathroom supplies neat.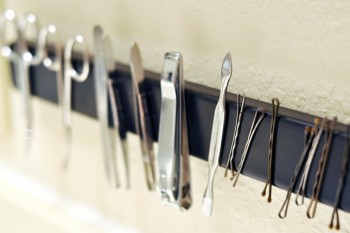 Use a magnetic strip to store your bobby pins and other small metallic devices. That includes nail clippers and some nail files. Such a great idea!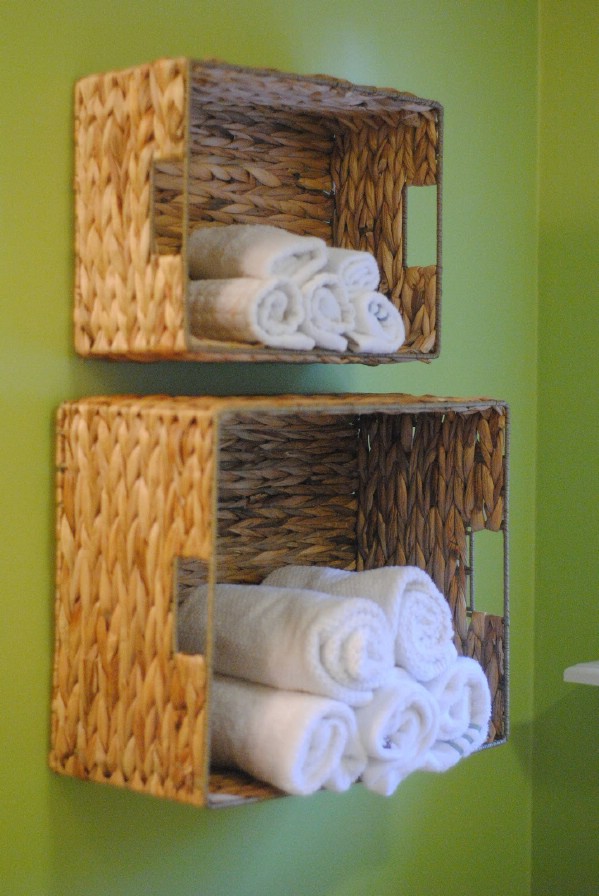 Mount some wicker baskets (or other types of baskets) directly to the wall. They look great and they can really help bring the whole theme of your bathroom together.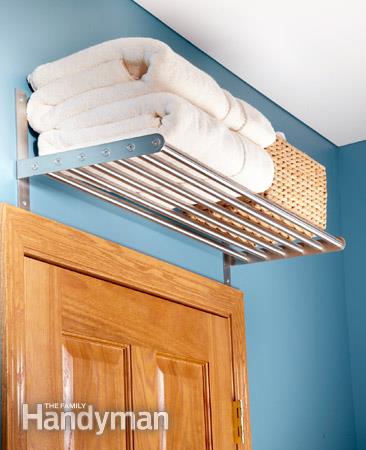 Put a shelf over your door to utilize the space above it that's just being wasted! You can store extra towels, excess soaps and lotions, or even just decorations. Do whatever you think is best!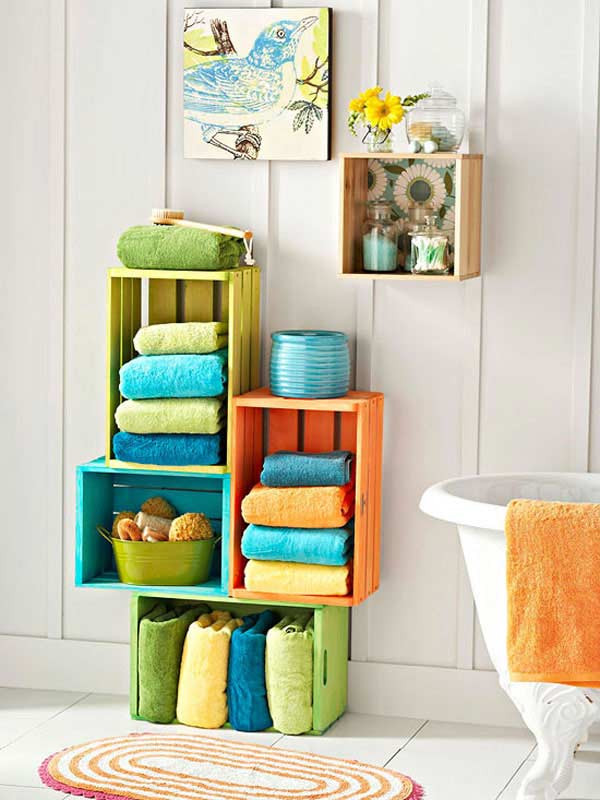 I love the idea of incorporating wooden crates into your bathroom storage. Paint the crates different colors, too, to add a nice flair of color.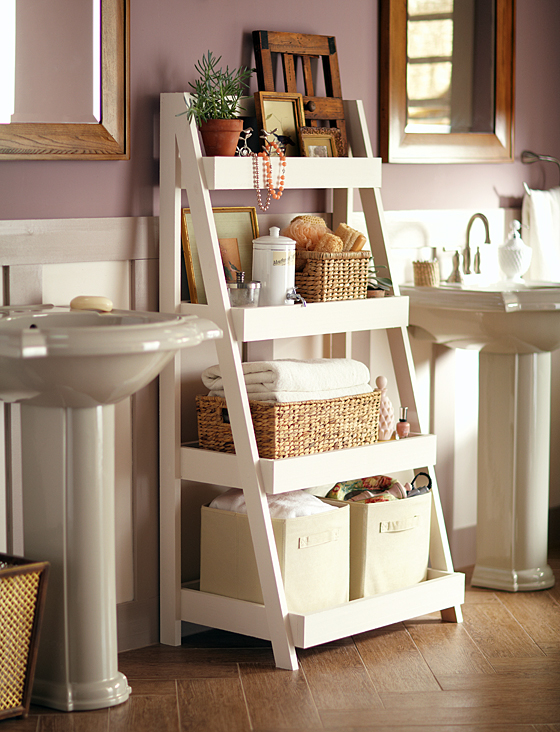 Take an old ladder and use it for bathroom storage. You might have to touch it up a bit, but you can use it to store towels on the pegs or bathroom supplies on the steps.