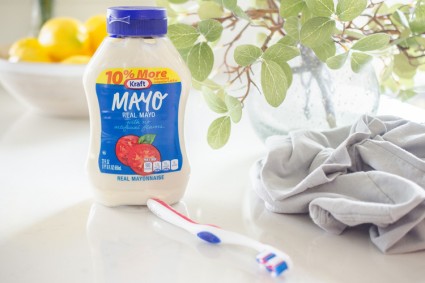 Follow my blog with Bloglovin

Dust. It's not the worst thing that could happen to your house, but it can sure make you feel like you're surrounded by dirt. Nobody likes it, yet dusting can be a real pain. While you probably don't have a housekeeper to take care of it for you, there are lots of ways to simplify the process and save yourself a load of time. Here are 15 dusting methods (aside from your typical duster) that make this household duty feel like less of a chore.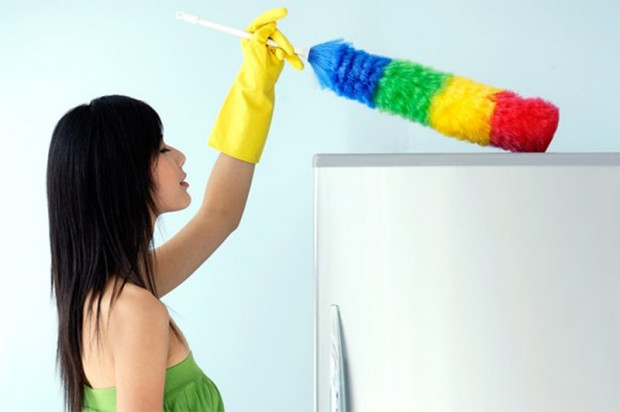 1. The Old Pillowcase Trick
Ceiling fans tend to be ignored, but they also tend to get super dusty. When you do dust them, the dust falls right into your hair or eyes. Yuck! Try using an old cotton or flannel pillowcase. Slip it over each blade and wipe the dust right into the pillowcase, starting from the inside. No more falling dust!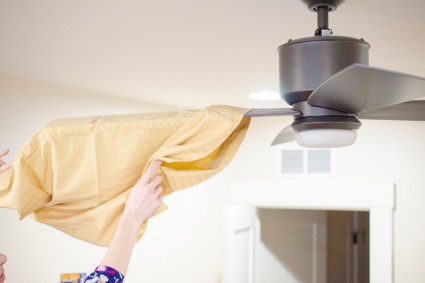 2. Air in a Can
Bathroom exhaust fans are another spot where dust tends to build up. Use a spray can full of air to get them clean in a jiffy.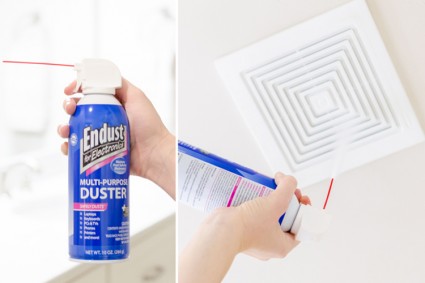 3. Bright Idea for Lightbulbs
Check your lamps…how dusty are your lightbulbs? They're likely covered in a nice layer. Clean them up with a cloth moistened with rubbing alcohol, and you'll see how much cleaner — and brighter — they can be.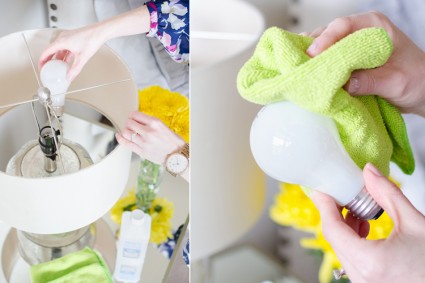 4. Consider the Lilies
You grow houseplants to brighten up your space. Don't let dusty leaves make them look dismal. Use a soft toothbrush or rag to dust them off. Whatever you use, moisten it with water first.
5. Prevent Static
Preventing static will help reduce the attraction to dust. Dab a little fabric softener onto a cloth and wipe surfaces that tend to be staticky.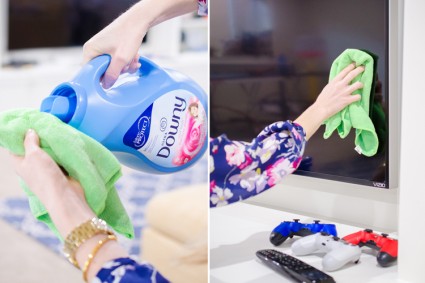 6. Dryer Sheets to the Rescue
Speaking of fabric softener, use a dryer sheet to wipe your baseboards. It'll help them repel dust and stay cleaner, longer. You can use the same tip on computer and TV screens.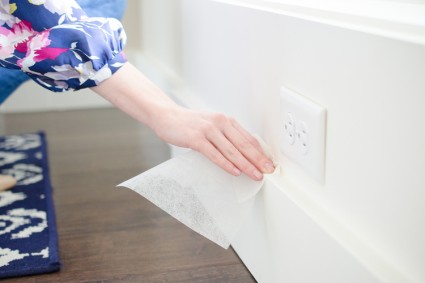 7. Use Your Furnace Fan
What? You bet! When you dust or vacuum, you'll probably send a lot of tiny particles into the air. Go to your thermostat and switch the fan into the "on" position before you do those chores. The fan will help pull any airborne dust into the air filter.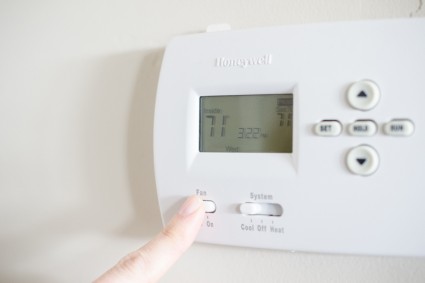 8. Don't Hold the Mayo
Did you know a thin coat of mayo can bring extra shine to those waxy leaves of your houseplants (and furniture too!) after you clean them? That shine can help them look cleaner, longer.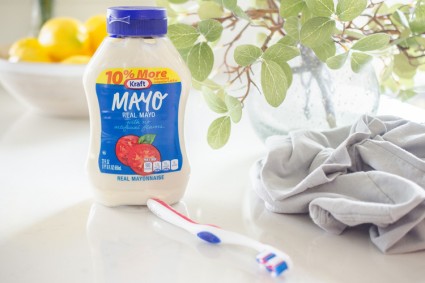 9. Lint-Free Lamps
If you have lamp shades or other fabric surfaces that get dusty, use a lint roller to clean them up. Easy peasy!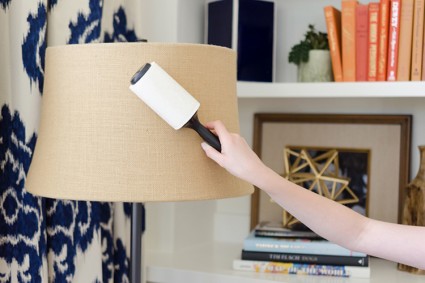 10. Keys to a Clean Keyboard
Rubbing alcohol and a cotton swab is all you need to clean those tiny spaces between the keys of your computer keyboard. Use a cloth with rubbing alcohol for the larger surfaces around the keys. Just don't use too much!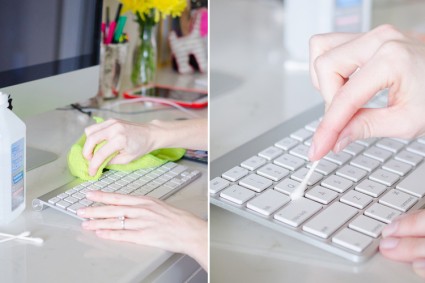 11. Vacuum Your Books
It sounds weird, but clean those dusty books on your shelf with the brush attachment of your vacuum. We all dust the shelf, but how many of us actually dust the top of the books sitting there? Silly!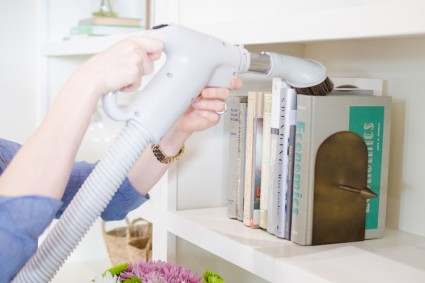 12. Knock Your Socks Off
You probably have old socks, right? Pull a clean one over your hand an use it do dust your blinds. It's easier than a feather duster and actually holds onto the dust.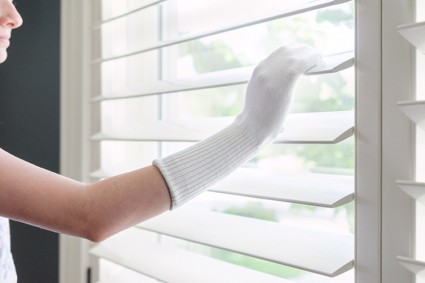 13. Read All About It – Then Clean Your Glass
When you're done with the newspaper, use it to clean windows and mirrors. Believe it or not, when used with a glass cleaner, it can provide a great shine with no streaks.
14. Broom Plays the Part of Duster
You usually use the broom on the floor, but why not use the long handle to your advantage when dusting? Grab an old towel or microfiber cloth and put it over the bristles with an elastic band. You'll be able to get those dust bunnies on the ceiling or in corners without standing on a stool or straining a muscle.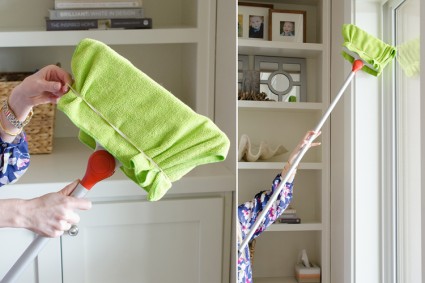 15. Coffee Filters…for Dusting?
How's the dashboard of your car? Probably a bit dusty! Next time you go out, grab a coffee filter and use it to wipe down the interior of your car. It's super effective on those surfaces and makes a great dust trap.