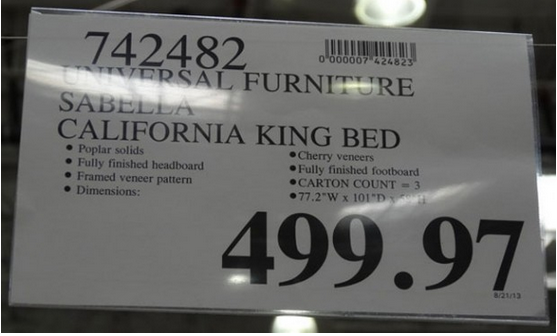 Follow my blog with Bloglovin
Shop Costco the right way with these Costco hacks!
Costco Hacks
1. Any price that ends in .97 is a manager deal. They aren't around long and offer great discounts. If it ends in .99 you are paying full price. If it ends in .00 the manager wants these items off the shelf and they are usually marked way down.
2. The best priced items are around the edges of the store and in the center NOT on aisles.
3. Buy Kirkland brand. It's Costco's name brand and usually has the best deals.
4. If for whatever reason, you are unhappy and want to cancel your membership, you can get a refund. No questions asked. Tip from Buzzfeed.
5. Costco offers some amazing vacation deals, so keep your eyes open when you are there to see what they have going on!
6. Look for the asterisk on price labels. It means they are priced pretty low so they can get rid of them.
7. Organic foods are usually cheaper at Costco, so if you're looking to eat healthy it's a good place to go!
8. Some of Costco's best deals are gift cards to other locations, so don't pass them buy!
9. Costco will refill your ink cartridges for only $7.49.
10. Costco sells custom 1/2 sheet cakes in the bakery for only $18, which is cheaper than most bakeries sell 1/4 sheet cakes.
11. Costco's customer service is amazing! Don't be afraid to ask them for extra coupons, or ways to save. They are always willing to help you out with whatever you need.
12. Movie tickets are cheaper at Costco than they are at the actual theater.
13. Costco has the cheapest prescriptions on the market.
14. Costco is actually the biggest importer for French wines in the entire country. If you are looking to add a French touch to your meal, check out the wine selection at Costco!