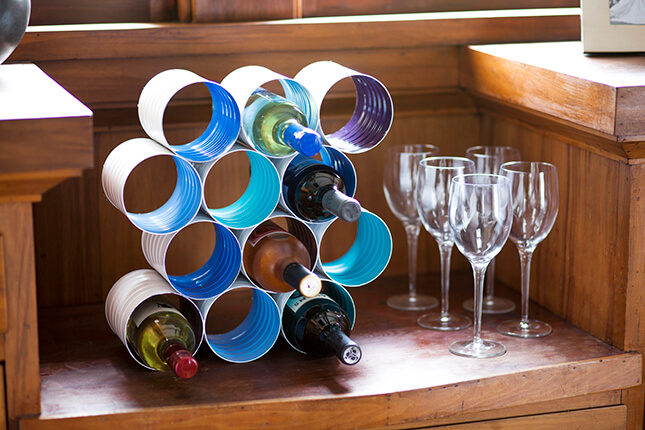 Follow my blog with Bloglovin
Wouldn't you love to organize your entire house? Easier said that done, huh? Well then, you could just hire one of those professional organizers to come in and do it for you. Haha…also easier said than done, right? Never you mind the pros…we've got 14 smart organizing secrets they'd rather not tell you. Best of all, they're cheap, and some of them are even free!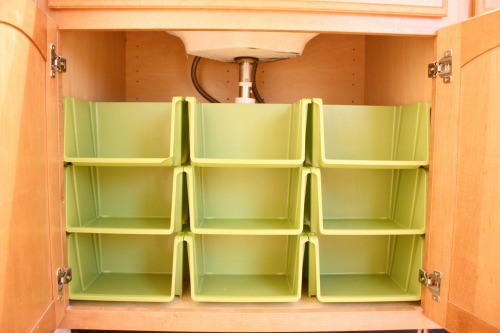 1. Dollar Store Bins
Check your local dollar store for neat, stackable bins. Stackable bins are great because they organize everything, without taking up too much space. They're great for under the sink, in your kids' closets, mud room, and lots more places. Just use your imagination!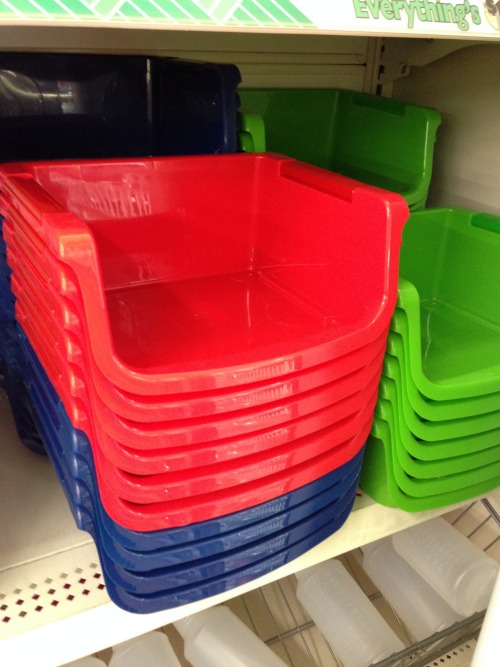 2. Hanger for Your Hats
Here's your hat, what's your hurry? You can organize caps in a hurry with a dollar store hanger (or one you already have!) and a package of zip ties. Just use those snap back hats to hook them onto your zip tie hoops, and you're done!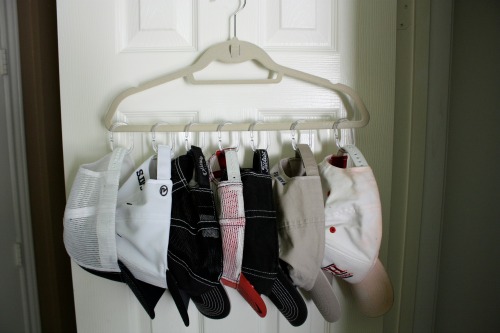 3. Upcycled Fruit Cups
Know those little single-serving cans of fruit? Remove the labels and paint them different colors, and you've got adorable crayon storage!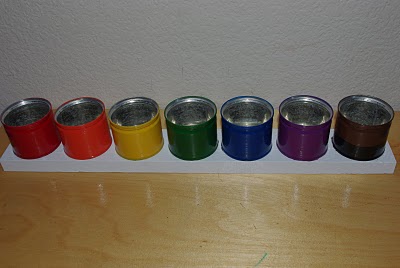 4. PVC Paint Storage
Would you believe this cute craft paint storage system is simply made from 3″-4″ PVC pipe and washi tape?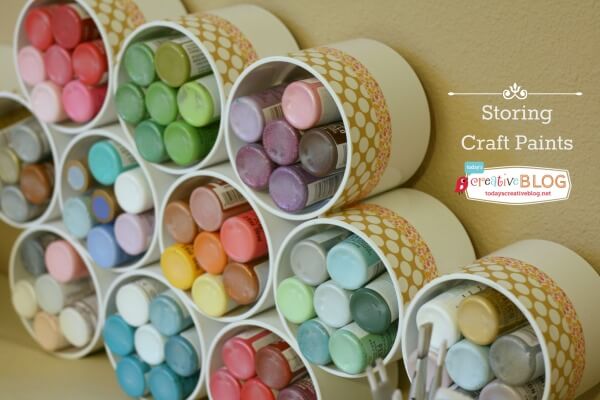 5. DIY Wine Rack? Yes you CAN!
With a handful of empty coffee cans and some spray paint, you can make this cute wine storage rack.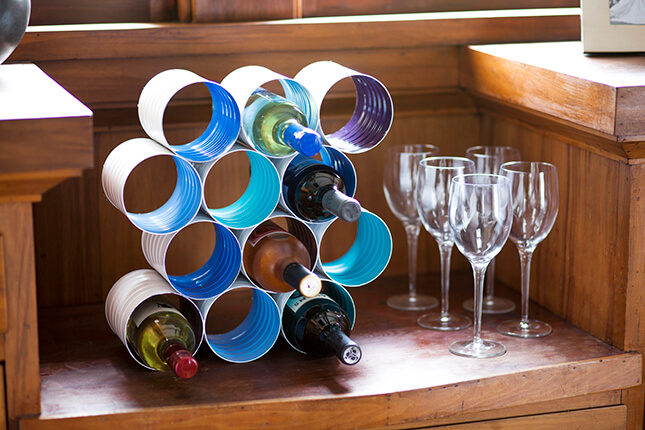 6. Cardboard Drawer Dividers
Does your sock drawer look like mine? Ugh. Don't get rid of that shoe or UPS delivery box. Cut some simple, free drawer dividers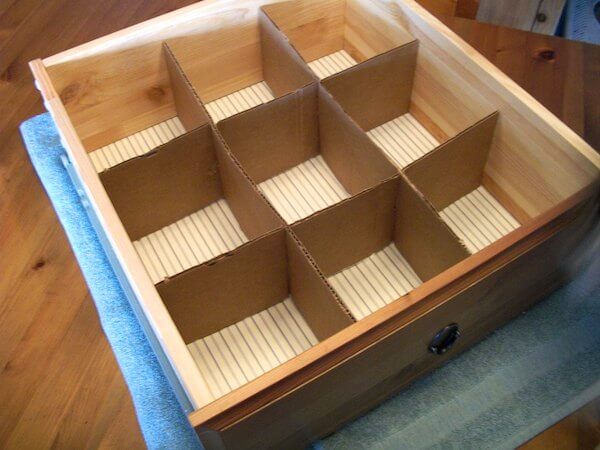 .
7. Magnetize Your Medicine Cabinet
A magnetic strip or some magnetic tape, and affix it to the inside of your medicine cabinet. Your nail clippers, tweezers, hair pins and more will always be in the right place! I bet you'll find lots of other uses for strips around the house!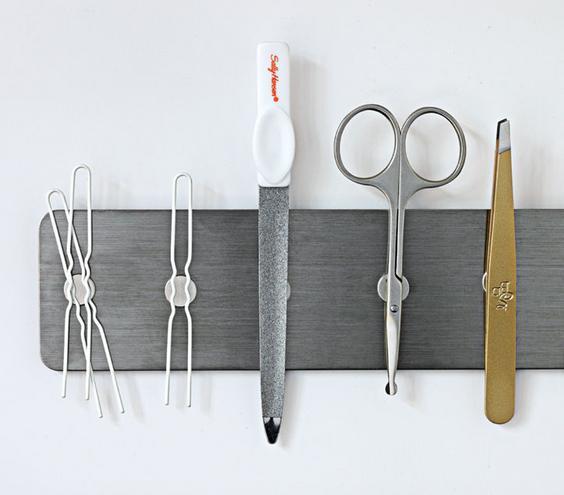 8. Cheap Key Holder
A dollar store frame could make the perfect spot for hanging your keys. Cute, simple, and best of all, it's only a buck!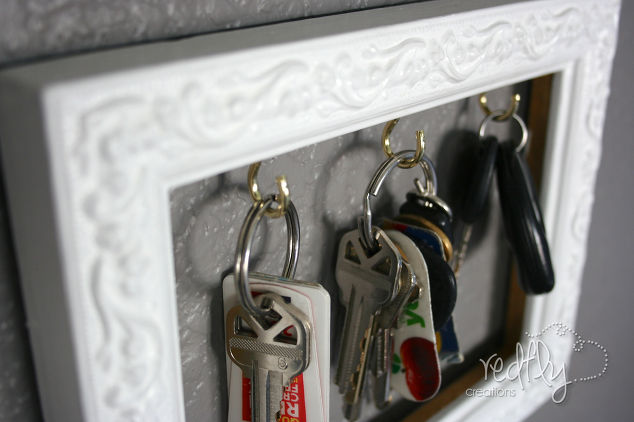 9. Easy Under-Sink Storage
Who would have ever thought to put a tension rod under your sink? Turns out it'll hold rags, spray bottles, and all kinds of other stuff. You can get one at Walmart for under $4!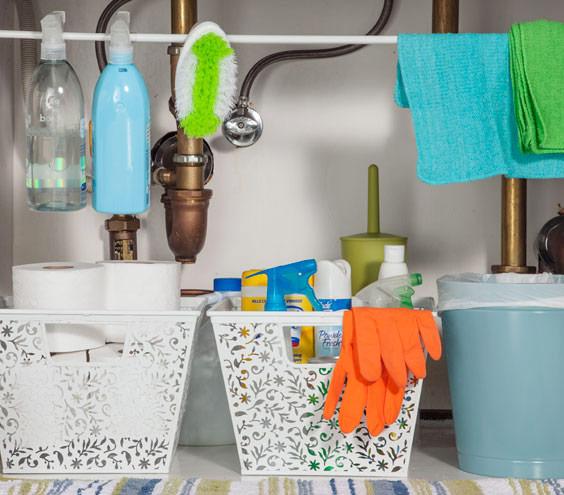 10. Tame Those Plastic Bags
You know you keep those plastic grocery bags. After all, they're super handy! Well, so are empty wipe containers. Cover them with contact paper if you wish, then stuff those bags in. Here's how to do it.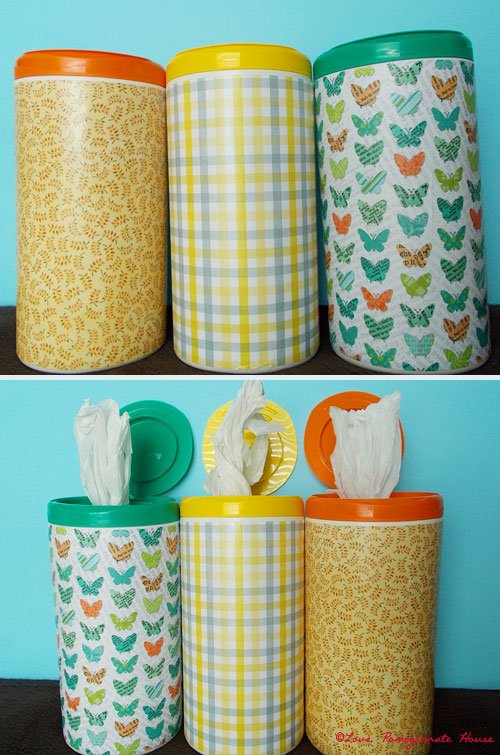 11. Put a Lid on It
Plastic lids. They're everywhere, and they can be a real pain to store neatly. But by using a metal CD storage rack, you can keep them all together and easily accessible.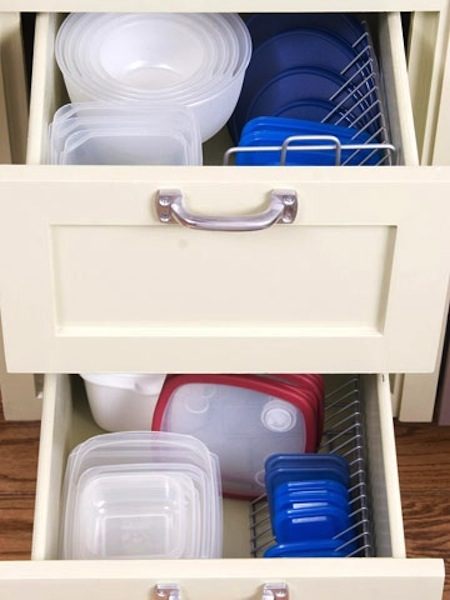 12. Flyaway Hair Bands
OK, so they don't fly away, but those hair bands do have a tendency to end up everywhere…except where they're supposed to be. Next time you empty a roll of toilet paper or paper towels, you've got yourself a nifty little storage tool that holds a whole lot of them.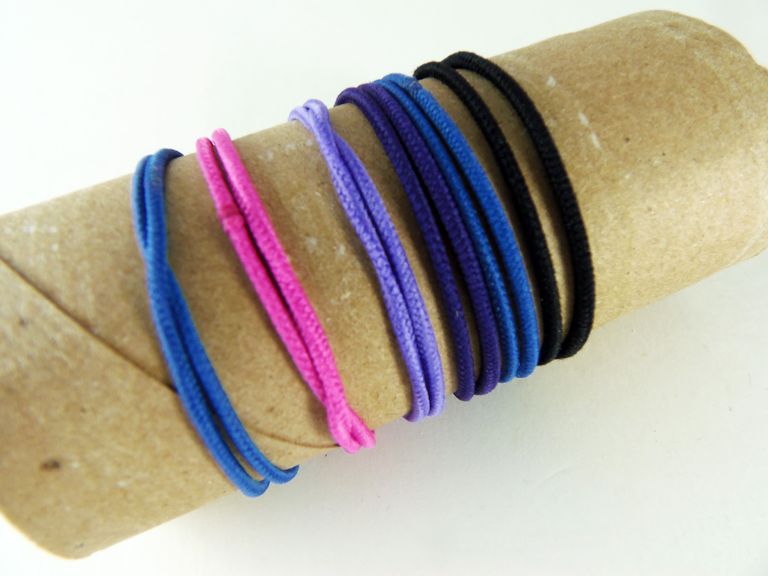 13. Sweep Away Pen & Pencil Clutter
Got a spare push broom? Make sure it's clean first, and you've got yourself an effective — and strangely cute — way to organize pens, pencils, and other office clutter. Seriously, who thinks of this stuff? Well, these guys do.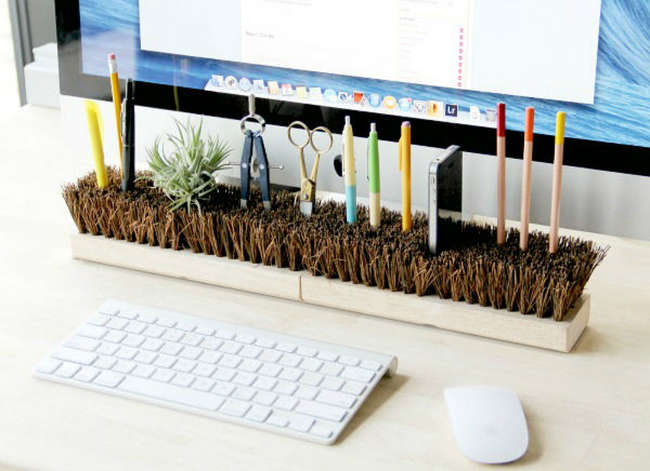 14. Wall Buckets
No, really! Ever see those empty 5-gallon food buckets (which might hold ice cream!) at supermarkets or restaurants? They'll often just give them to you. Paint them or cover them in contact paper, and screw them to a wall for real cute cubby storage. You can use the same idea with #10 coffee cans for smaller cubbies.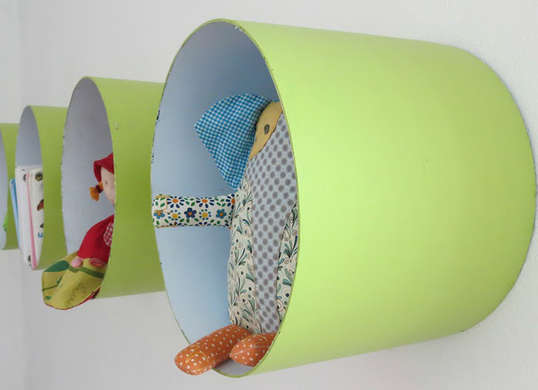 Now that your whole house is organized, you can do something outrageous…like take a nap!