Follow my blog with Bloglovin
It seems you either have to throw away all your old plastic bottles, or just store them away until you find something to use them for. Either way, you don't have enough or have WAY too many bottles sitting around your house. Here are a few genius ways to reuse old plastic bottles!

Apple Container
These are so cute! You can make these as gifts for people or just use them as home storage for spices and other similar things. You can paint the bottles if you want, or just keep them their original color.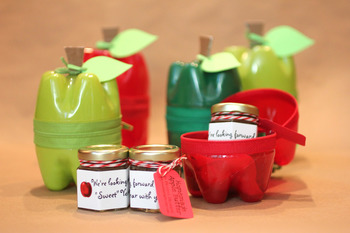 Cell Phone Holder
If you're one of those people who devoutly protect their phones, then this idea is for you! Make this little cell phone holder that you can use whenever you're charging your phone to keep it nice and safe.
Pastry Holder
You can also make a little makeshift pastry holder out of plastic bottles as well! This doesn't require much work at all and will both keep your pastries fresher and give you a nice way to display them.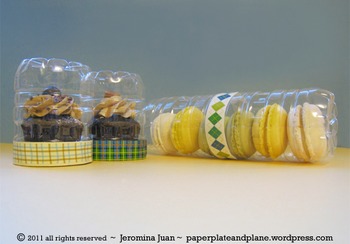 Piggy Bank Bottle
Make a cute little piggy bank bottle for you or a family member in a just a few easy steps! It's such a cute and clever idea and will help you save even more money in the future since you didn't have to buy the piggy bank!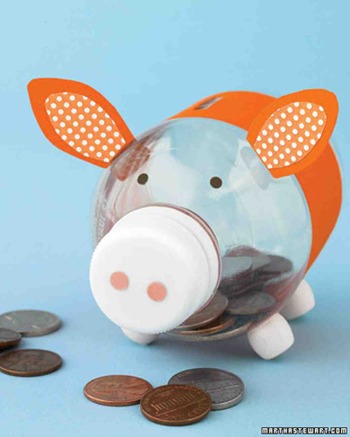 Sprinkler
If you need a quick fix for your backyard sprinkler, then try this idea. Just poke a few holes in the plastic bottle, stick it at the end of your hose, and watch a makeshift sprinkler be made!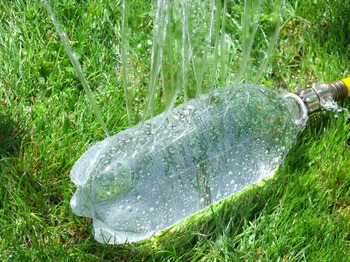 Jet Pack
While it's not functional, it sure is fun for kids to play with! This cute jet pack is great for kids who love to use their imaginations and also helps get them outside and active!
Pet Food Dispenser
If you're tired of having to constantly fill your pet's bowl, then try making this great contraption! It automatically disperses the food so you don't have to fill up the bowl as much as normal.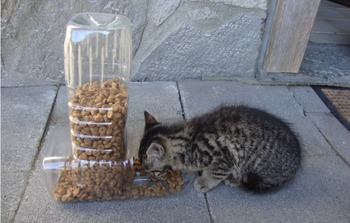 DIY Lava Lamp
Lava lamps may be a little old, but they're never out of style! With just a few ingredients, you can make this awesome decorations that your kids will love to look at as much as they loved to make!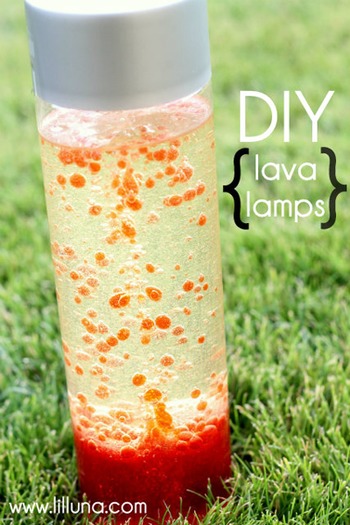 Flower Container
This may seem like a silly idea, but it actually works really well! Cut open the sides of the flower container, put some soil in them, and then just set them around the house or yard! It doesn't require much work and looks great.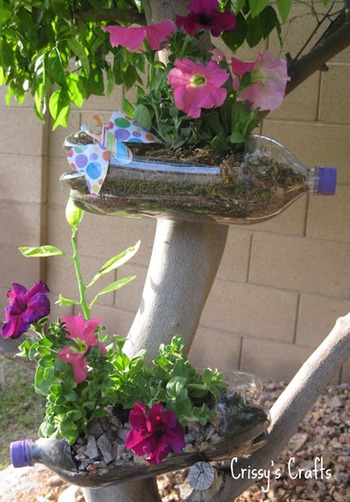 Jewelry Holder
If you want a place to keep your jewelry but don't want to spend a bunch of money, then here's a great idea! Just cut up the plastic bottle a bit and you've got an instant jewelry holder. You can even paint it and decorate it if you want to make it look even better.
Desk Organizer
One plastic bottle can be cut up and reshaped in order to make a complete and helpful desk organizer. You can find different ways make the organizer, just find a style you like and go for it.
Greenhouse
Did you know you can make a mini greenhouse out of plastic bottles? It's so awesome and way less expensive than an actual greenhouse. Find a few tutorials online that you like and start saving money!
Arts and Crafts
There are actually tons of arts and crafts ideas that you can find online to make with your kids. And a lot of them just require a plastic bottle and some paint! This is a great afternoon activity!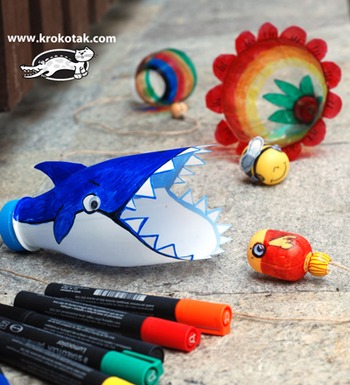 Bird Feeder
It's always nice having birds in your yard, so give them an incentive to come! Build a bird feeder out of a plastic bottle and you'll both save money and see your yard improve!