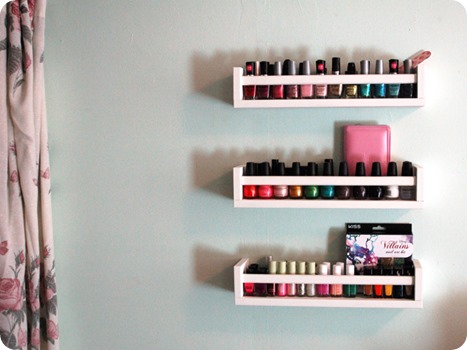 Follow my blog with Bloglovin

Ahh the vanity. It's the only thing that keeps us from wearing sweats and ball caps all the time. Unfortunately, vanity can also lead to other things — things that aren't nearly as comfortable. For instance, take a look at your makeup storage. How much room is it taking up? Is your bathroom vanity a disorganized mess, with stray powders and cotton balls everywhere? If your vanity could stand a re-vamp, here are 13 ways to keep it tidy.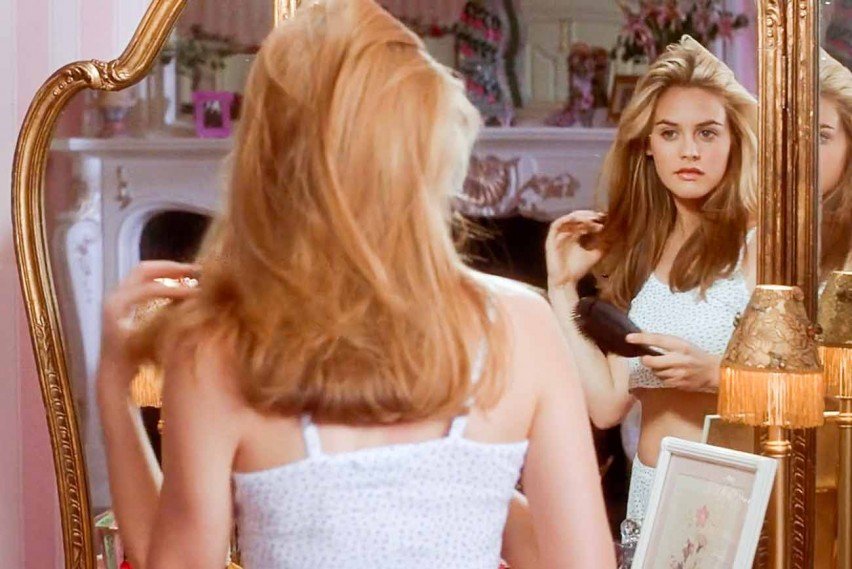 1. Get a Cute Mat
Keep your vanity top clean with a cute makeup mat that's easy to clean, even if you throw it in with the wash (shhh…we won't tell). And it's a placemat? Who cares! Whatever does the job and makes you feel oh so pretty. Some of these even double as a travel pouch. Smart!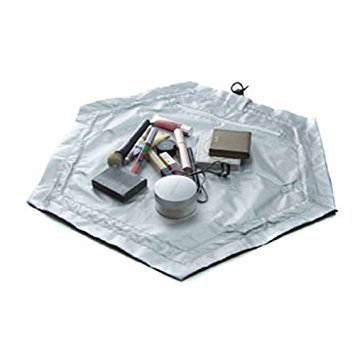 2. Divide Your Drawers
Whether you buy drawer dividers or create your own, they're a must for organizing all those little jars, tubes, and compacts.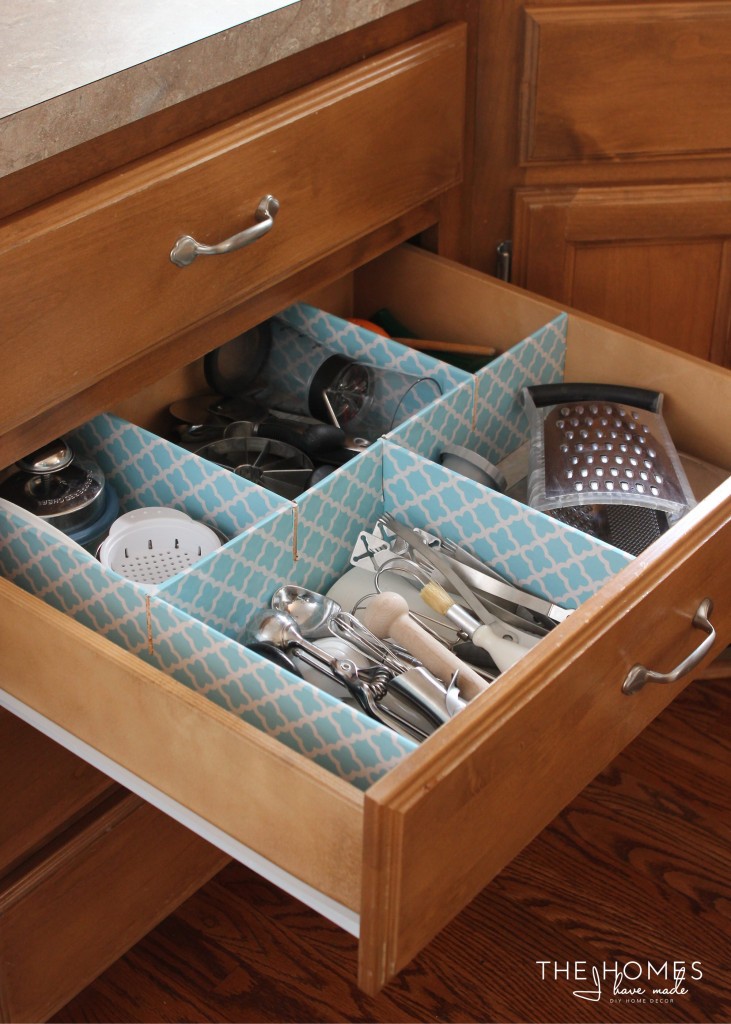 3. Hooray for a Tray
The dollar store is a great source for little trays that fit right into a lot of vanity drawers. Amazon has some, too.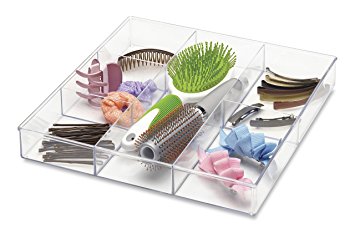 4. Create a Shelf
So, this isn't part of your vanity, but it could be an integral part of your look. And if you don't have a makeup vanity, creating a DIY makeup space with a wall shelf, stool, and some cute storage could be just what you need.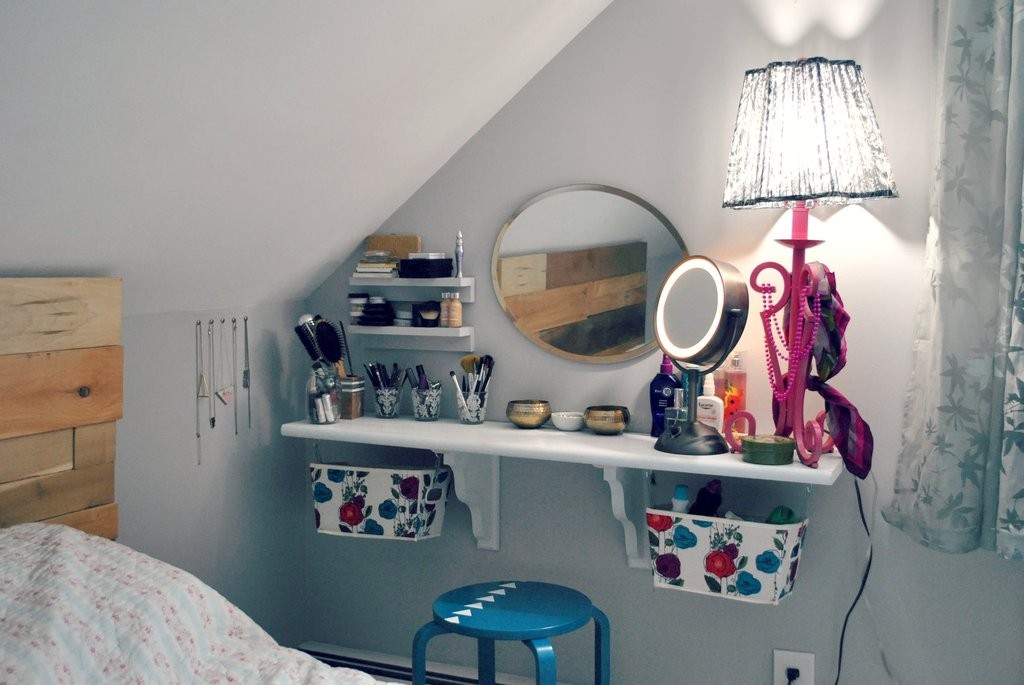 5. Caddy Stack
A functional makeup caddy or organizer, like this one, can store on top of your bathroom counter without making it look like a huge mess. Plus, it'll show off all your pretty colors.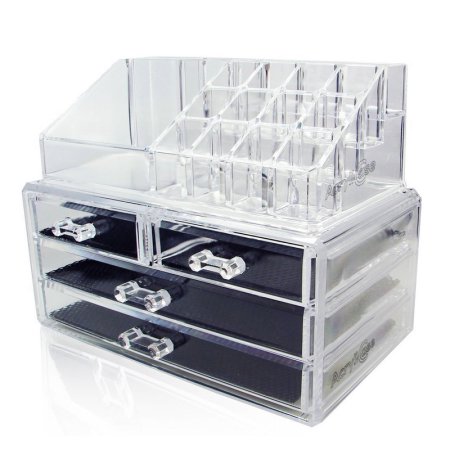 6. Think Outside the Bathroom
A pretty elevated tray or tired server can store more with a smaller footprint. And if you have to leave it out on the counter, it'll just look like an intentional display!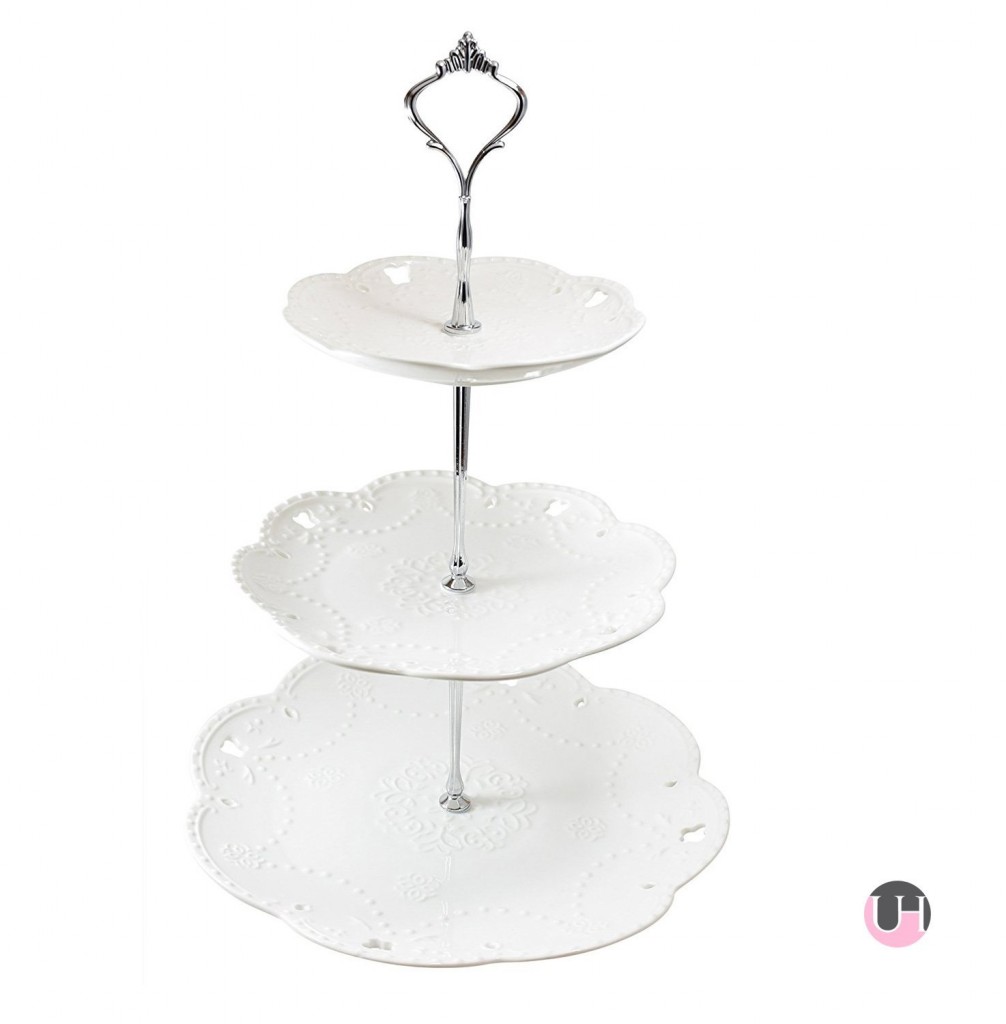 7. Floating Shelves
Whether it's above your dresser or next to your bathroom mirror, some floating shelves can keep nail polish, lipstick, and lots of other small items accessible, but out of the way. You can even use Ikea spice racks and paint them any color.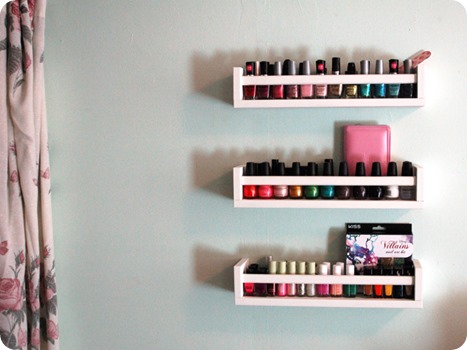 8. Your Box of Tools
Look at how cute this tool box is. Geared toward the ladies, it can hold all your beauty tools in one place.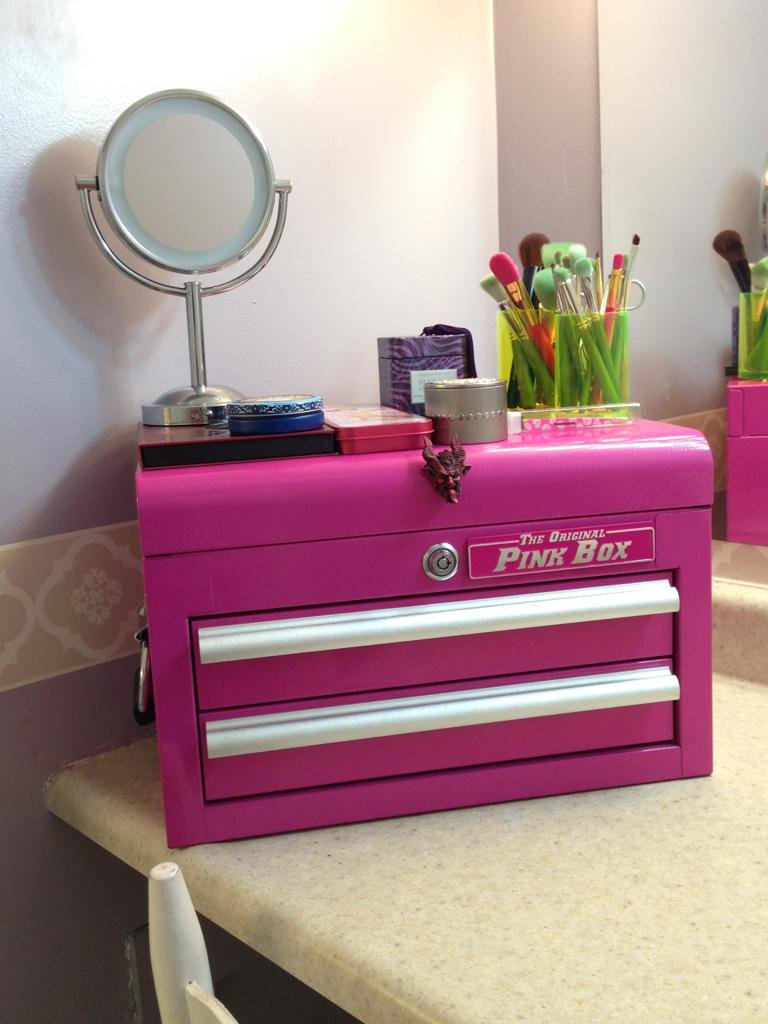 9. Beauty That Sticks
Who said you have to keep your makeup in a some kind of box or drawer? Make this easy and incredibly inexpensive magnetic board and keep it all on the wall. That's a cookie sheet, people!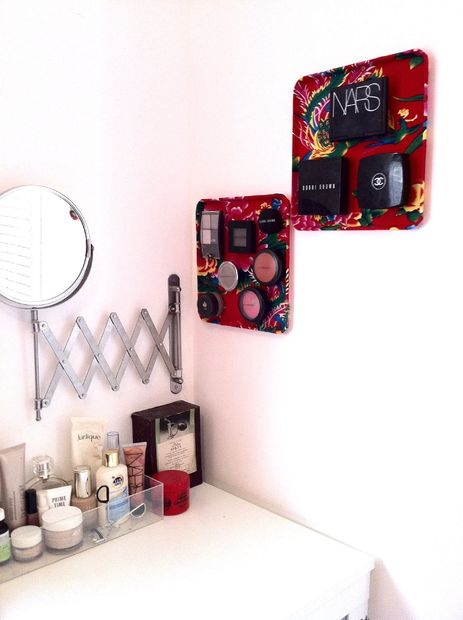 9. Clearly Genius
Mason jars are all the rage for a reason. Use them to store all your makeup — they look cute even left out.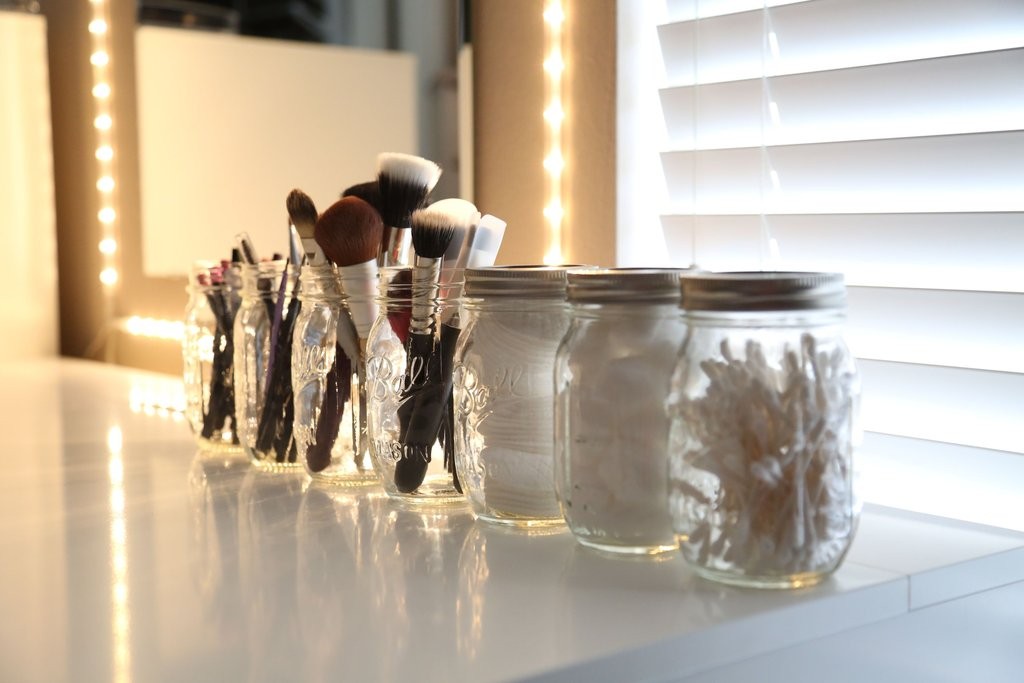 10. DIY Glamour Space
You can easily put together your own makeup vanity that keeps everything neat and on display. Everything pictured is from Ikea!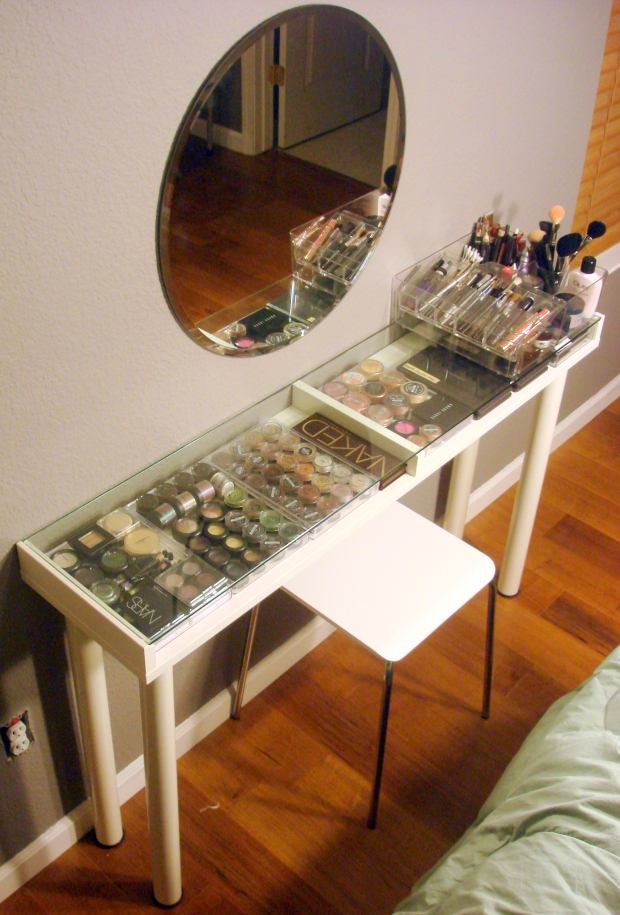 11. DIY Display Case
Make your own amazing makeup display with clear plastic tumblers or empty candle jars. It'll look totally F-A-B-U-L-O-U-S. Just like you.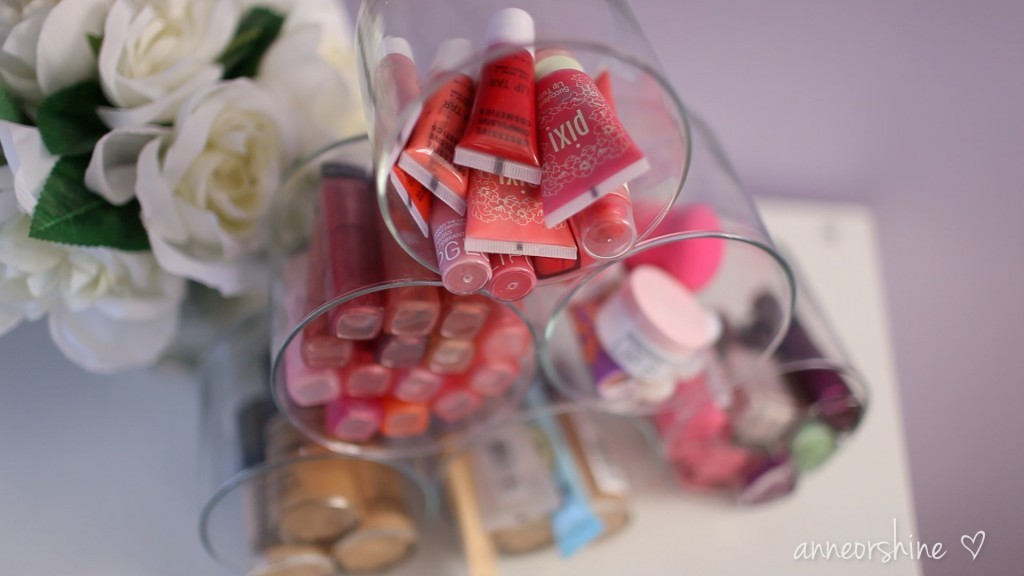 12. Adorable (and Easy!) Brush Keeper
Got a lot of makeup brushes? What gal doesn't? You can easily make your own roll-up storage out of elastic and a sushi mat! How cute is that?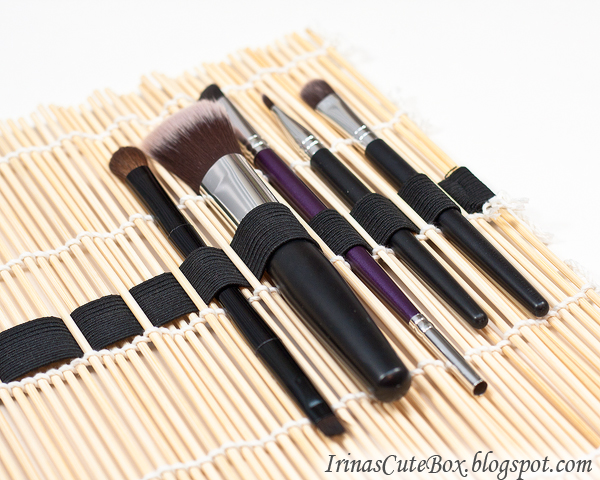 13. Makeup Hangup
Not a lot of storage space? With his simple DIY, you can make your own hanging storage for makeup or other goodies.