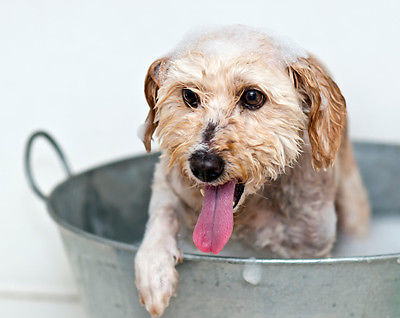 Follow my blog with Bloglovin
We love our pets, but we aren't a huge fan of the messes they leave behind. In light of the recent accidents my puppy has made around my house I decided to compile a list of cleaning tips and tricks to help you keep your house smelling like human and not like dog.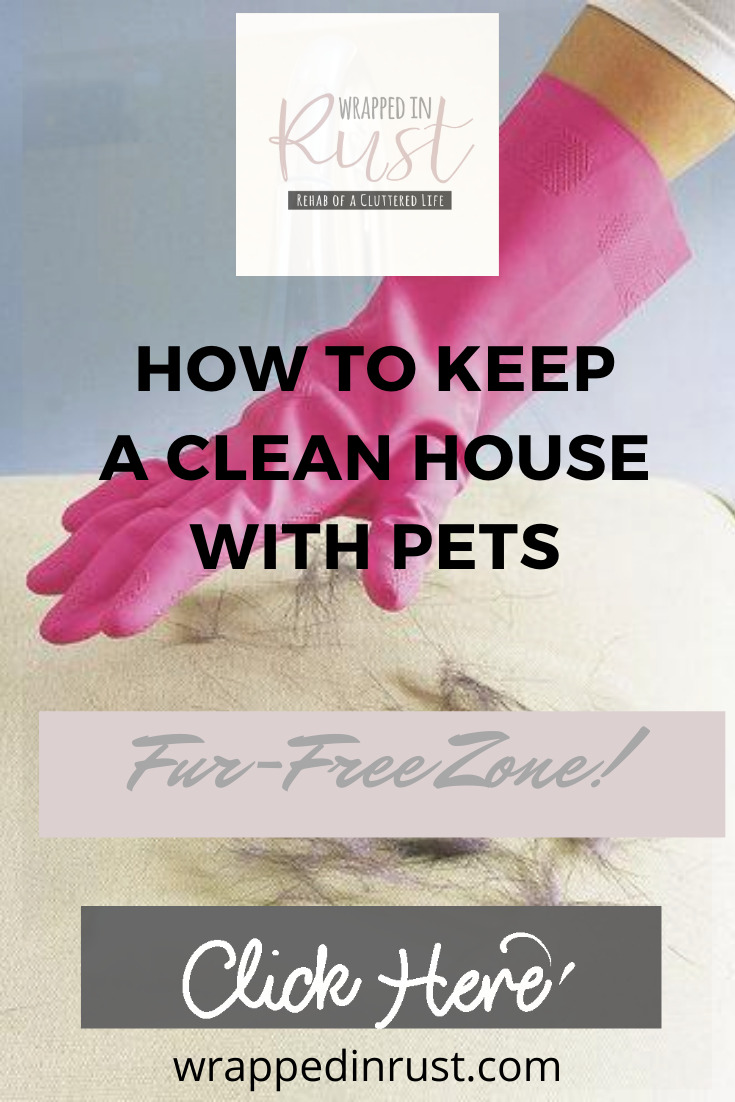 Spend With Pennies shows us this great idea for stooping your puppy from marking his territory all over your house. Take some Vicks VapoRub and mark the places he usually does his business. It will cover the scent that is already there and stop him from marking there again.
DogingtonPost at eBay wrote an article about ways you can keep your home from smelling like a kennel, and the first tip is to groom them regularly. This can keep those unwanted dog smells from permeating your house through the dander they leave behind.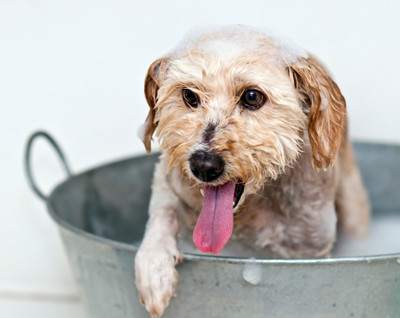 Dogington Post also recommends cleaning their bedding regularly. It's another place that collects a lot of their dander and hair and could definitely be the source of that odor you can never seem to get rid of.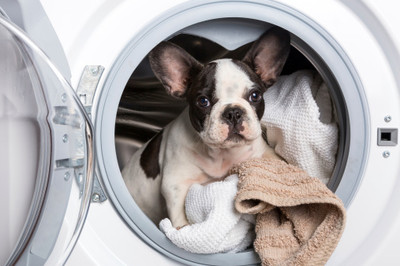 ShockBlast showed us a series of ads 3M put together to demonstrate just how strong their lint rollers were when it came to picking up pet hair. They're humorous, but prove a point. Lint rollers are your best friends when it comes to ridding your house of pet hair.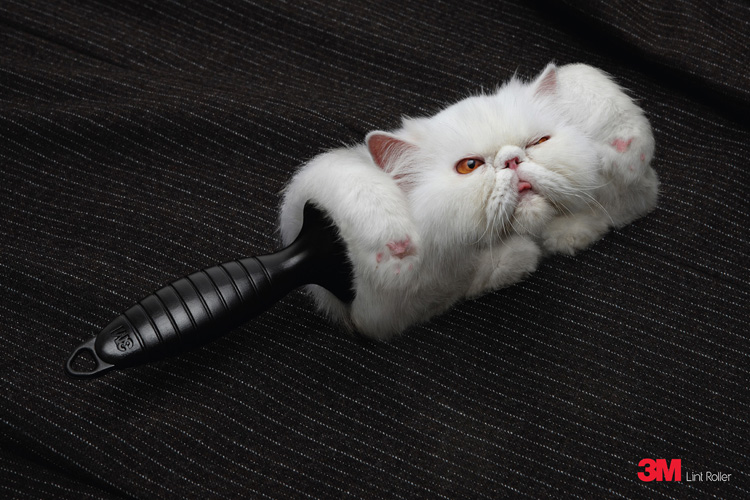 If you're in a pinch and don't have a lint roller, just wrap some packing tape around your hand and use it as a makeshift lint roller. Such a great idea from Immaculata University.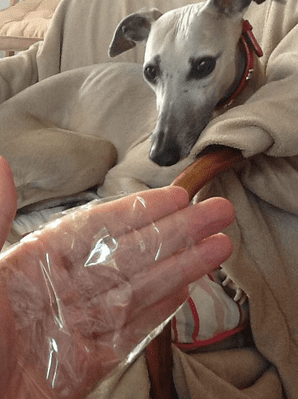 Real Simple told us that one of the best ways to get pet hair off of couches is to use a damp rubber glove. Just get it a little wet and rub it all over that nasty hair. It should clump right up and let you pick it off nice and easy.
Buzzfeed showed us this awesome trick to get all the hair off the carpet with a squeegee. It works surprisingly well!
Practically Functional has a great tip for keeping the litter box area clean and all it takes is a garage mat! The key to this success is the giant holes in the mat. This helps keep the litter they track out of the box in the space it should be.
Lilacs and Longhorns told us that one of the best ways to keep your house clean is to vacuum regularly (furniture and carpet). That way you stay on top of the various messes and hairs that get left behind.
The Bold Abode has a great recipe for carpet deodorizer that's incredibly easy to make. All you do is sprinkle it on the carpet, let it sit for a little while and then vacuum normally.
And finally, Domesticability tells us one of the best ways to clean your pet toys. They're a hidden germ fest. You can wash the hard toys in the dishwasher, and the plush toys in the washing machine just fine. Use minimal soap because soap can be bad for the pets.
The Nest has an awesome recipe for a repellent spray that can keep your pets off the couch so that the hair never gets there in the first place. All it takes is some water, essential oils, and cayenne pepper.