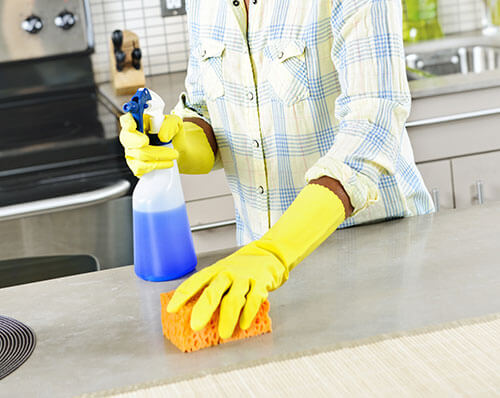 Follow my blog with Bloglovin

Most of us are simply too busy to spend hours a day cleaning the house. I mean, seriously right? Not happening. Lucky for all of us, there is a ton we can still get done if we squeeze it in between dinner and bedtime, or homework and piano lessons. Here are 12 things you can clean in 60 minutes or less.
1. Pick a Drawer
Whether it's a junk drawer, utensil drawer, or sock drawer, just pick one and go through it. Toss what you don't need anymore, and put stuff away that doesn't really belong there. Then, you can put the rest back in — neatly. You'll feel so much better!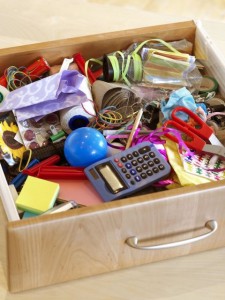 2. De-Gunk Kitchen Cabinets
You probably notice once in a while that your cabinets are greasy and dirty. Take an hour (or less) to wipe them down with a multi-purpose or wood cleaner that won't harm them.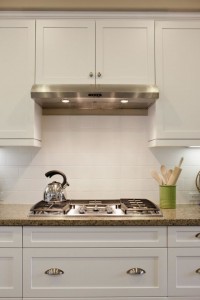 3. The Entryway
You might call it the mud room or the "drop zone," but your entry is the first thing that jumps out when people come into your home. If you have storage there, make sure everything is in it's place. If not, take 20 minutes to put things away that don't belong.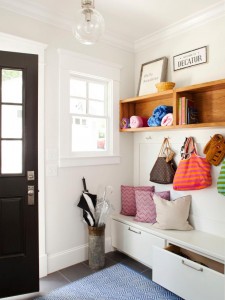 4. Give Walls Some Love
Take a look around your living spaces. Do you see dirt around doorways, light switches, and other spots? Spend a little time cleaning those spots up, and your whole house will look cleaner.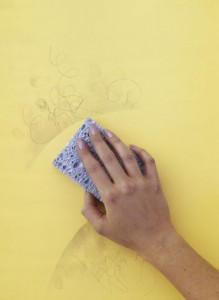 5. Clean Under & Behind Stuff
Have you looked under your daughter's bed lately? Afraid to? Furniture and appliances become home to dust bunnies, broken crayons, loose change, and much less appealing stuff. When you have an hour, move stuff around just enough to vacuum or clean out from under or behind things.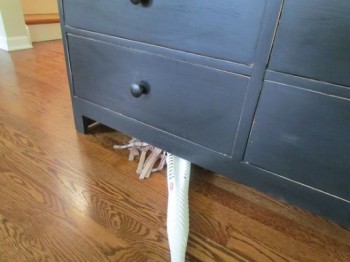 6. Dust Ceiling Fans
Even if you have several fans in your house, it shouldn't take longer than an hour to get them all cleaned up. Do it Bob Vila's way, or take the pillowcase shortcut if you're really pressed for time.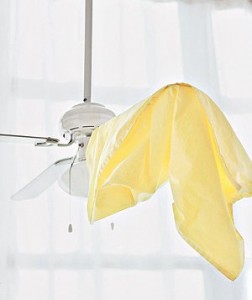 7. Clean Baseboards
Use your vacuum hose attachment for a quick dusting. If they're pretty dirty, spray an old sock lightly with cleaner and then use your foot to wipe those baseboards down! I won't tell — promise!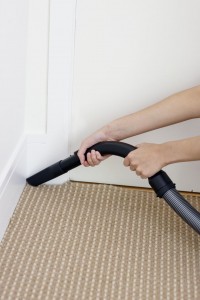 8. Shine Stainless Appliances
Stainless appliances look great..until someone smudges them with their finger. There are a bunch of different ways to clean them, including vinegar and specialized cleaners. But honestly? The best thing I've found is lemon furniture polish. Give it a try!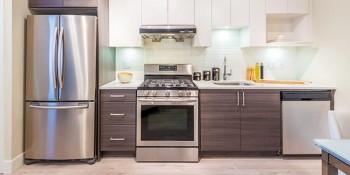 9. Touched Surfaces Getting Gross?
Most likely! In fact, your cell phone is probably more germy than your toilet seat. EWW! Use a simple alcohol wipe to clean the germs off your phone, and your favorite antibacterial wipes for banisters, door knobs, light switches, fridge handles, and remotes.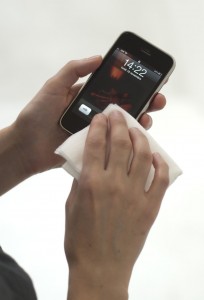 10. Whiten Grout
Your kitchen or bathroom probably has grout lines, and they're probably dirty. In under an hour, you can use this homemade grout cleaner to make grout look new…even if you tackle one room at a time.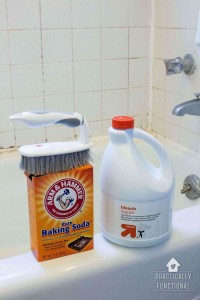 11. Vacuum Furniture
Just like your mattress or carpets, furniture can harbor all kinds of dust, hair, and dead skin. Sounds good huh? Take an hour (or less) to grab your vacuum attachments and vacuum cushions and crevices.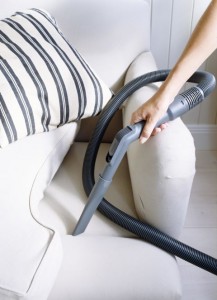 12. Banish Dusty Corners
We don't often think about the upper corners of rooms, but look at them. Chances are you'll find dust bunnies clinging to life. Take your extendable duster and show dust who's boss.