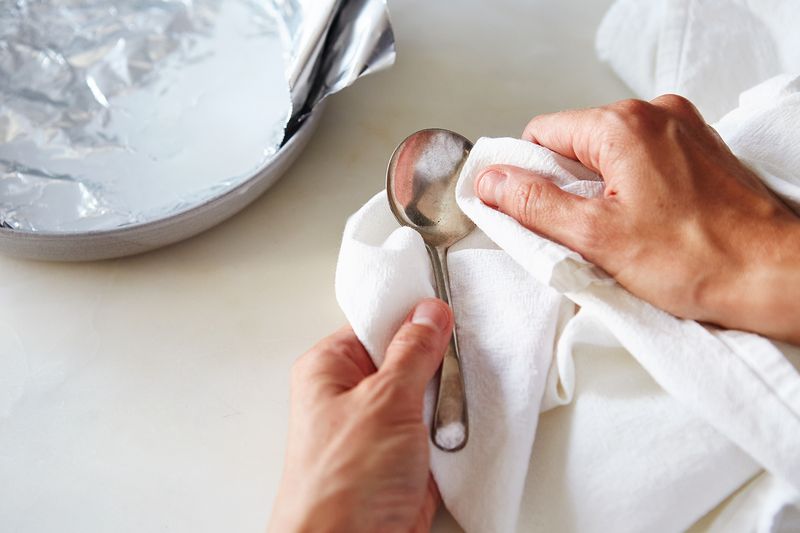 Follow my blog with Bloglovin
Do you know all of the magical things you can do when mixing baking soda and vinegar? You will be amazed at how it can change your life!

Mixing Baking Soda And Vinegar
Did you know you can clean your iron when mixing baking soda and vinegar? Just make a paste with baking soda and water, and rub it over the face of your iron (while trying to avoid the holes). Then wipe it clean with a wet rag. Now make a 50/50 mixture of water and vinegar and add it to the water trough on your iron. Run the steam through your iron (it's best to do this on an old towel), until all of the vinegar/water solution is gone. After that, fill the water trough with only water and run through one more steam again to make sure you get out any left over vinegar. Now your iron is clean on the inside and the outside!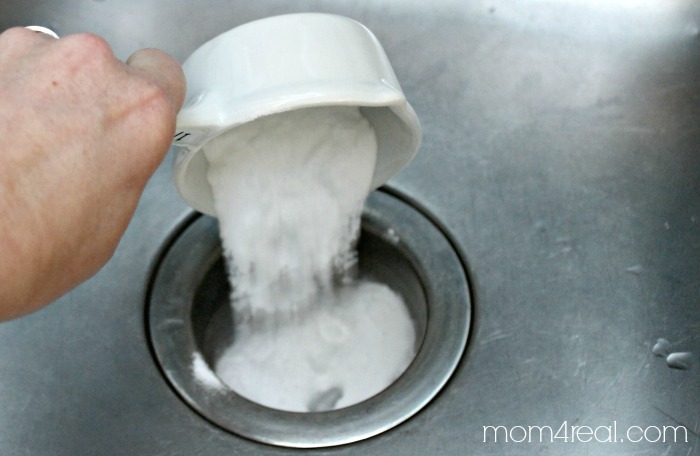 Just pour a cup of baking soda down your drain, followed by a cup of white vinegar. Cover it and let it sit for a while, and then pour a gallon of boiling water down your drain. Then you're done! However, it is never a good idea to do this if you just used commercial cleaning products down your drain.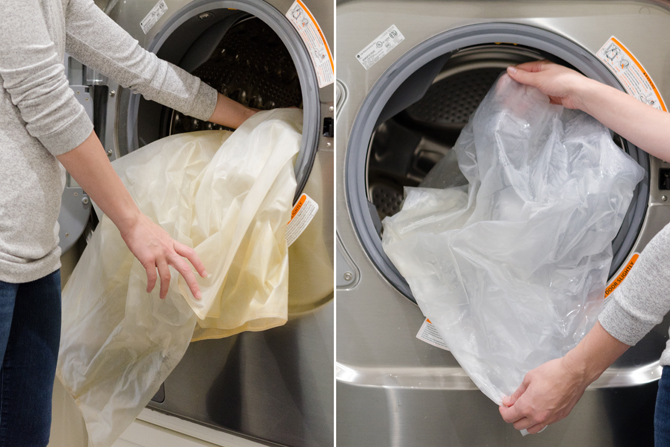 For best results, you should put your shower curtain in your washing machine along with two bath towels. Make sure your setting is on a gentle cycle. Put 1/2 cup of baking soda in with your detergent. Add vinegar during the rinse cycle and let your curtain drip dry when it's finished.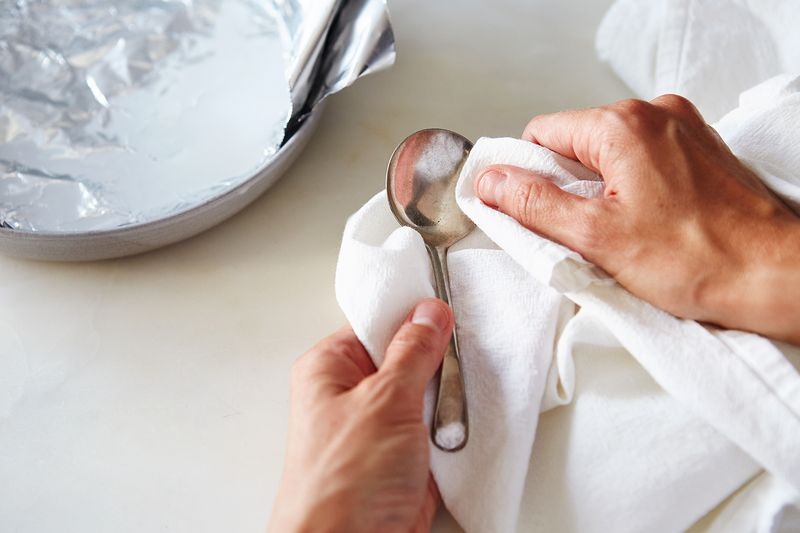 Polish tarnished silver
Add baking soda, sea salt, and vinegar to a baking dish. Pour in boiling water slowly to mix all of the dry ingredients in the dish. Then use tongs to add any silver that needs to be polished. Let your items sit in the mixture for 30 seconds to minute. Once that time has passed, remove your times with tongs and buff them with a rag.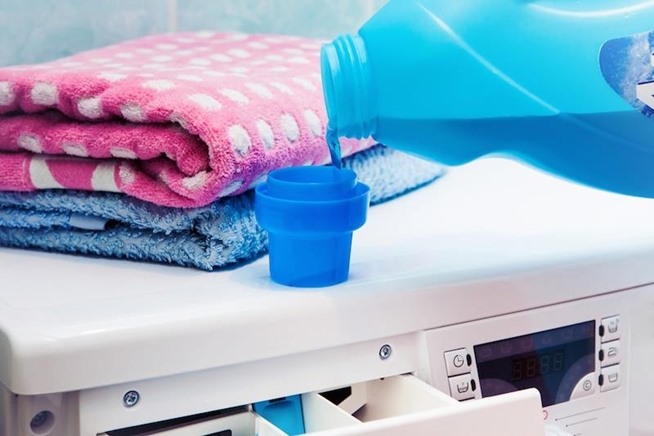 To give your towels a nice, clean smell by adding ½ cup of baking soda instead of your usual laundry detergent. Then, add vinegar in place of your liquid fabric softener during the rinse cycle. When the wash cycle is complete, dry your towels (just like you normally would) and afterward they will feel fresh and smell great.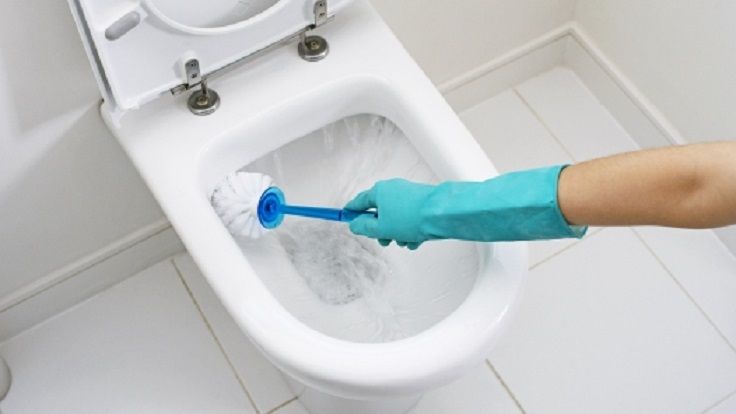 Toilet Bowl cleaner
To clean your toilet bowl, sprinkle about 1/2 cup baking soda along with ½ cup of vinegar into the toilet. The reaction will cause bubbles, so you want to let it sit for about 10 minutes. Then scrub your toilet with a toilet brush like you normally would. Your toilet should be nice, clean, and deodorized. It was so simple!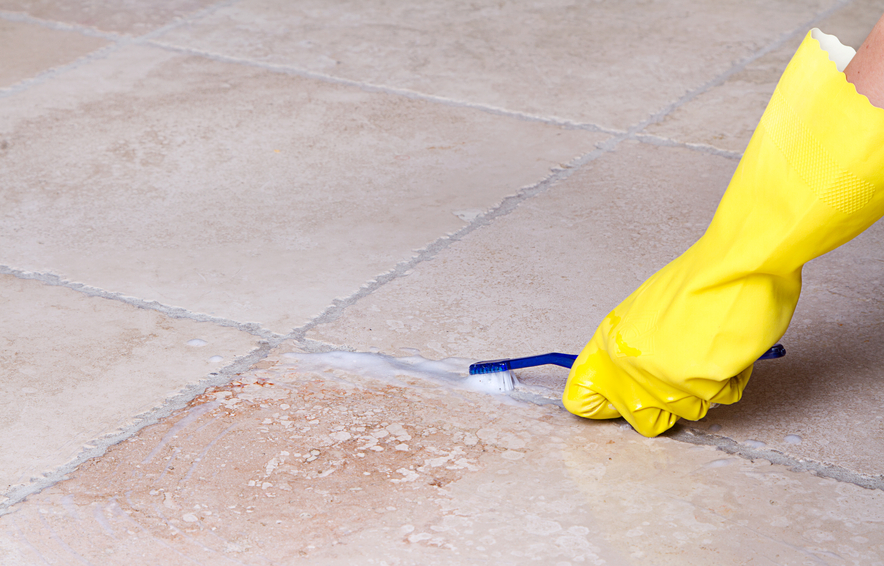 Clean your Grout
If your grout looks dark, and needs a good cleaning, you can make it look new with a baking soda and vinegar mix. Sprinkle some baking soda into the grout, and then spray vinegar over the top of it. Allow the vinegar to react to the baking soda, and then use a small brush (like a toothbrush) to scrub your grout. You only need to scrub gently because the mixture will work really well. Use a rag to wipe up all of the dirt and keep dipping your brush into water when it needs to be rinsed.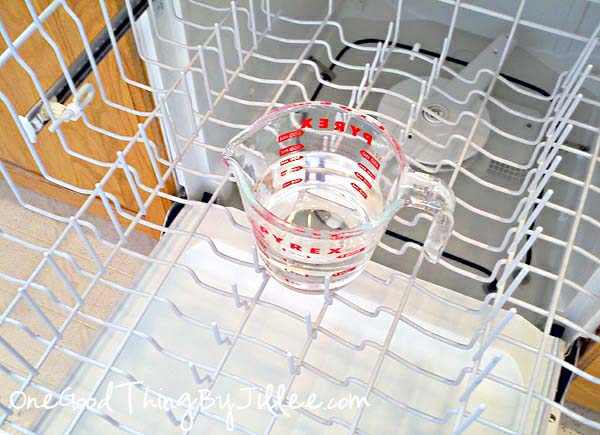 Make a dishwasher cleaner
Fill a large measuring cup with 2 cups vinegar and set it on the top rack of your dishwasher. Run a complete dishwashing cycle on a hot water setting. Sprinkle baking soda all around the bottom of the dishwasher and run your dishwasher again. It should be really nice and clean!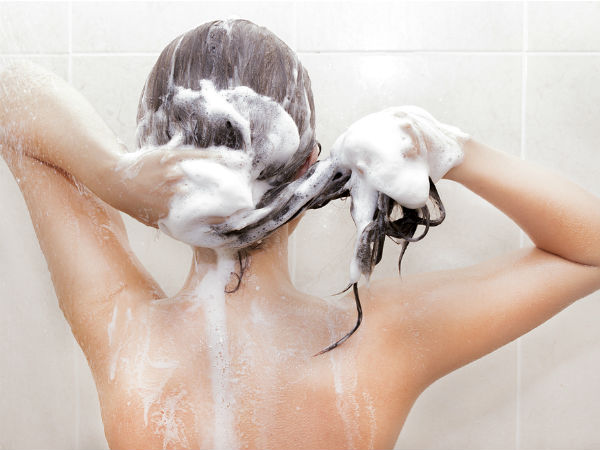 This might sound a little crazy, but lots of people say you can wash your hair with baking soda and then use vinegar as a conditioner. All you have to do is mix 1 tablespoon of baking soda per 1 cup of water to make your shampoo. Just apply this to your roots and then wash it out. For your conditioner, mix 2 tablespoons of vinegar (regular vinegar or apple cider vinegar) for every 1 cup of water and apply this to the middle and ends of your hair, while avoiding the roots. People say that washing your hair like this for a week or so you will give you the cleanest hair. Plus, you won't have to wash it as frequently!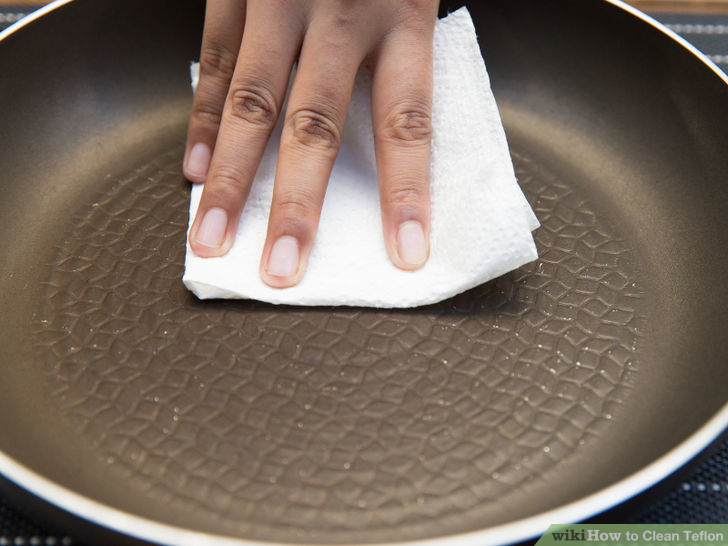 Clean pans
If you have pans that are covered in gunk, you can clean them by mixing baking soda and vinegar to help get it all off. Fill the pan you are trying to clean with a small layer of water and add about a cup of vinegar. Bring the liquids in your pan to a simmer on your stove top, and then remove the pot from the heat. Add 2 tablespoons of baking soda and let the pan sit until most of the bubbles are gone. Once it's ready, you can use a scouring pad to remove all of the debris from the pan. It is so easy to remove and your pans will be so clean!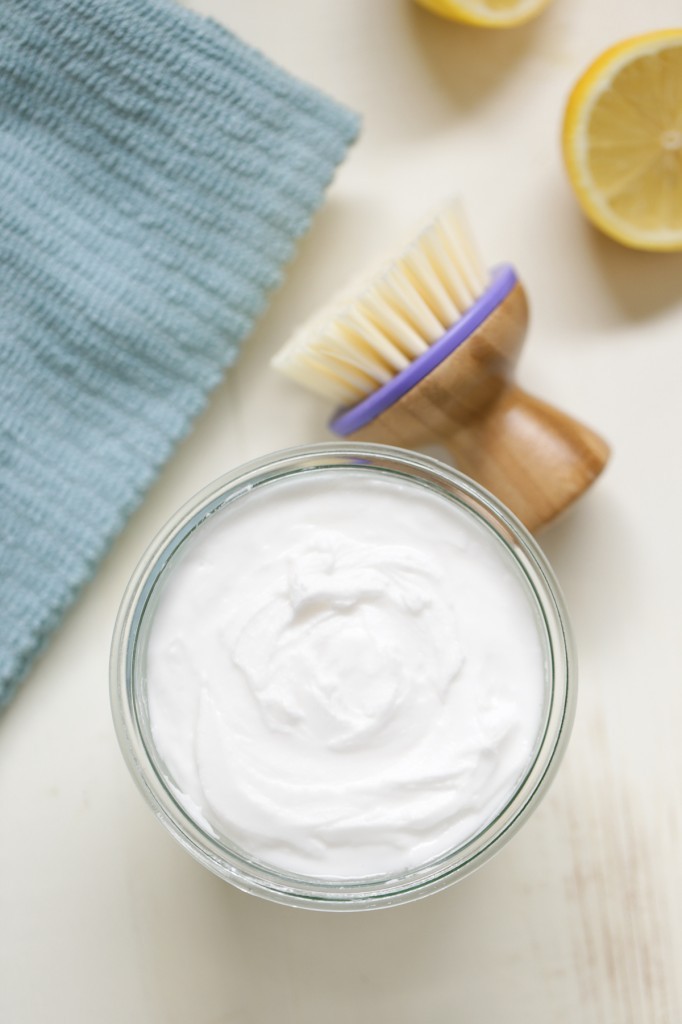 For the perfect bathroom scrub, just mix 1/4 cup of baking soda, a tablespoon of liquid detergent, and a few drops of vinegar. The vinegar is optional but it will give it a thick, creamy texture which is nice for cleaning bathrooms. For an even cleaner smell, you can add lemon, or a few drops of your favorite essential oil.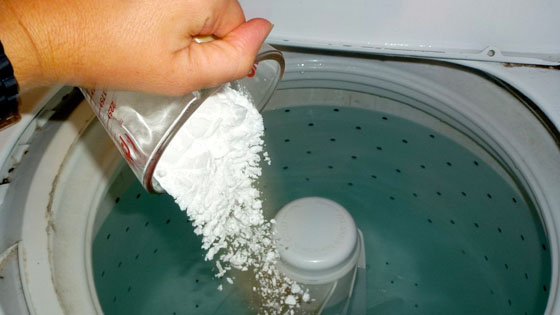 If your washing machine has ring around it, or it's just dirty, try cleaning it by mixing baking soda and vinegar! Fill your machine with really hot water, add a cup of baking soda and let your machine run without anything in it. When the machine gets to the rinse cycle, add vinegar in your fabric softener dispenser and let your machine finish running. If any spots are left, just touch them up with a toothbrush dipped in baking soda.