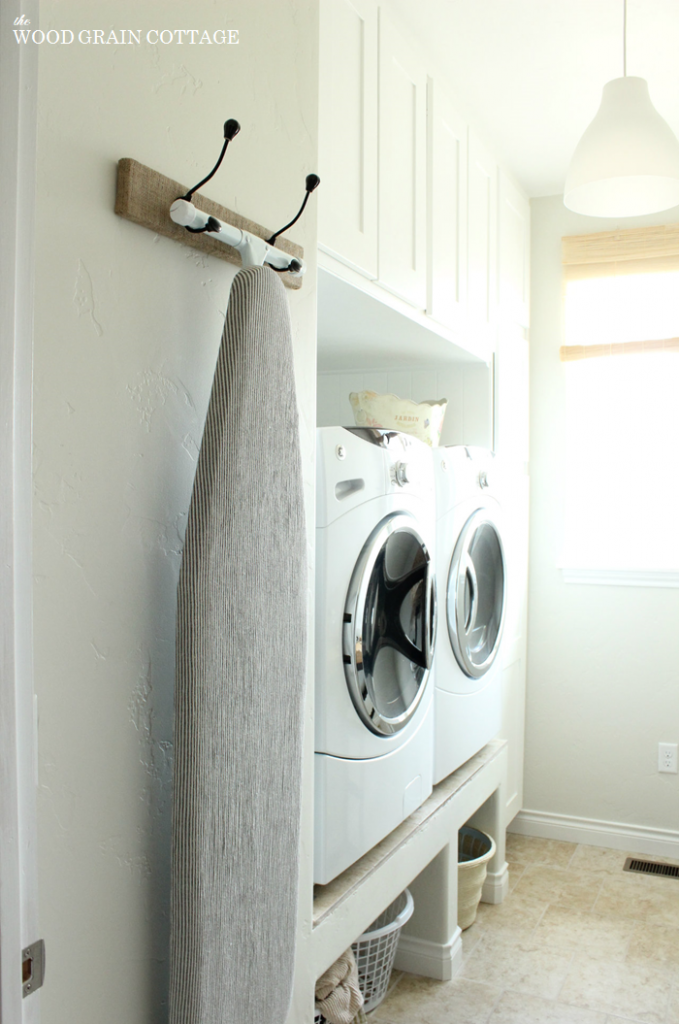 Follow my blog with Bloglovin

I don't know about you, but laundry is my least favorite household chore. I don't really mind the sorting and washing, or even loading the dryer. The part I hate is folding it all and putting it away. I may re-start the dryer 3 times to "take the wrinkles out" before I get around to folding. Making my kids do their own really helps, but between running a business and a household, I still end up with piles of stuff to wash for my husband and I. If you hate laundry or simply don't have a lot of time for it, here are 10 ways to at least keep it organized.
1. Keep it Together, Man
What is it with socks? Does the dryer actually eat them? We have a dog who likes to steal and eat socks, and then we'll find them a few days later after they've gone through her inner works — and back out again. Ewww. But if you're just fighting the battle of the sock-eating dryer, try this: grab some clothespins and clip socks together before throwing them in the hamper. Get the rust-proof kind for best results. Clip several pins onto the edge of each hamper so they're always handy. Now your socks won't get lost and mis-matched.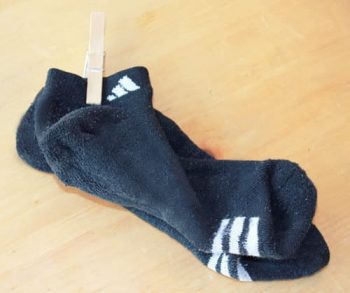 2. For Those That Lose Their Way
If you don't like the clothespin idea, or you still find lonely socks floating around, keep a jar for them in the laundry room. Or, make a sign like this one with twine and clothespins, so the mates are easy to find.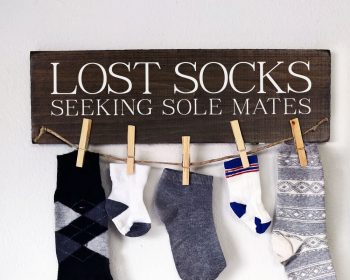 3. The Dryer-Top Ironing Board
If your laundry room is small like mine, you don't really have room in there to get out your ironing board. To save space, you can easily make your own ironing pad that sits right on top of your dryer. Hang it on the wall when you're not using it.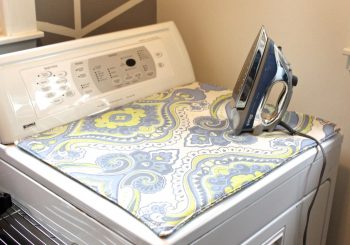 4. Tuck Away Supplies
Who knew you could get a nifty slide-out caddy for your detergent, dryer sheets, and more? They're cheap, and they'll squeeze right in between your washer/dryer and the wall.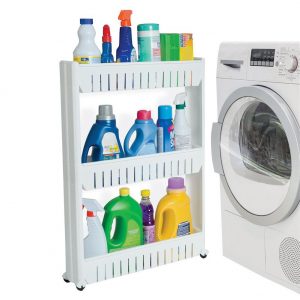 5. DIY Detergent Storage
Sure, you can store your detergent in the bottle it comes in — if it fits in your storage space. But why not make your own convenient jars that look great and fit like a glove?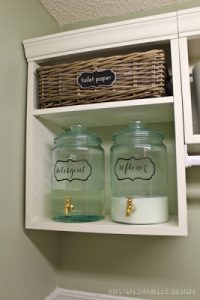 6. Retractable Clothes Line
Oh, how neat is this? This retractable clothes line hides away in a cabinet until you need it, and can be put away when clothes are dry.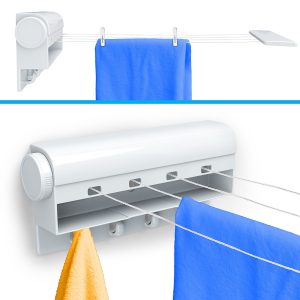 7. Wash Lights & Colors Together
Your mom probably told you not to do this, but we won't tell! There's actually a secret ingredient that makes it possible to wash lights and darks together — without color bleeding. It's vinegar! Why do more work than you have to?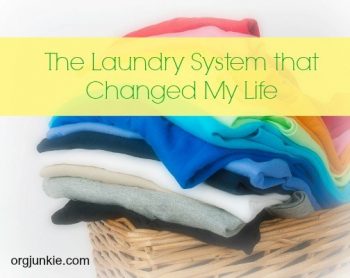 8. Don't Be a Basket Case
My laundry room tends to get cluttered with laundry baskets, both empty and full. With this DIY, you can build a tower that holds multiple baskets . It requires very little floor space!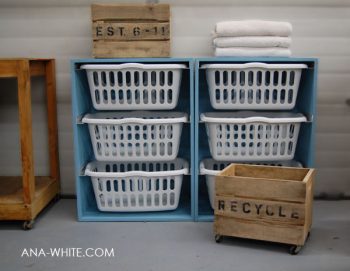 9. Show Laundry the Door
An over-the-door shoe rack can work wonders for your laundry room. Detergents, lonely socks, stain removers, you name it — one of these racks can handle it.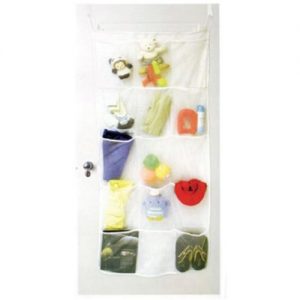 10. Hang Your Ironing Board
You probably don't think your ironing board is too attractive, but with a couple of pretty hooks, you can hang it on the wall and keep it out of the way until you need it.