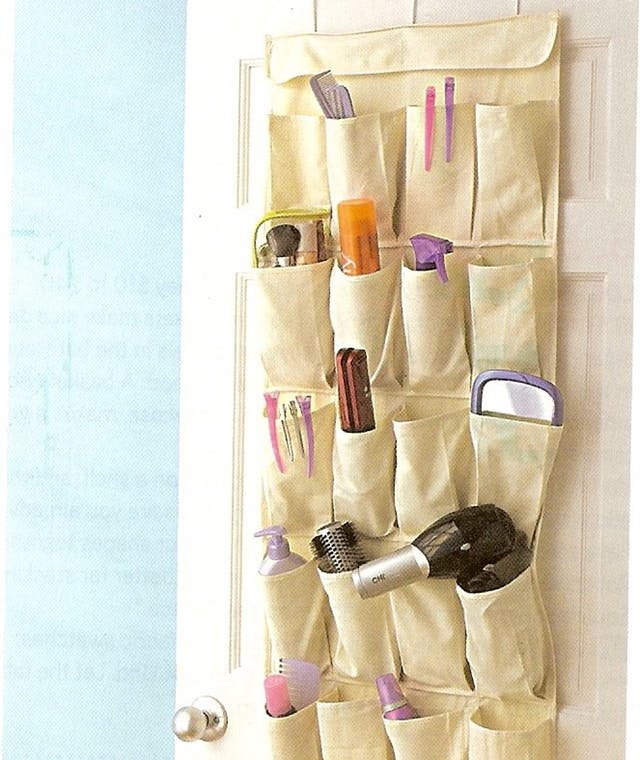 Follow my blog with Bloglovin

It's the little things that matter. It's also the little things that clutter! They clutter up your bedroom, your bathroom, your kitchen…pretty much any room in the house. Fortunately for us, we live in the modern world — but we also live in the real world. If you're looking for real-world organization that's both cheap and easy, we've got your solution: over-the-door shoe racks. Seriously! If you can think outside the box just a little, you can use these babies to store tons of little things.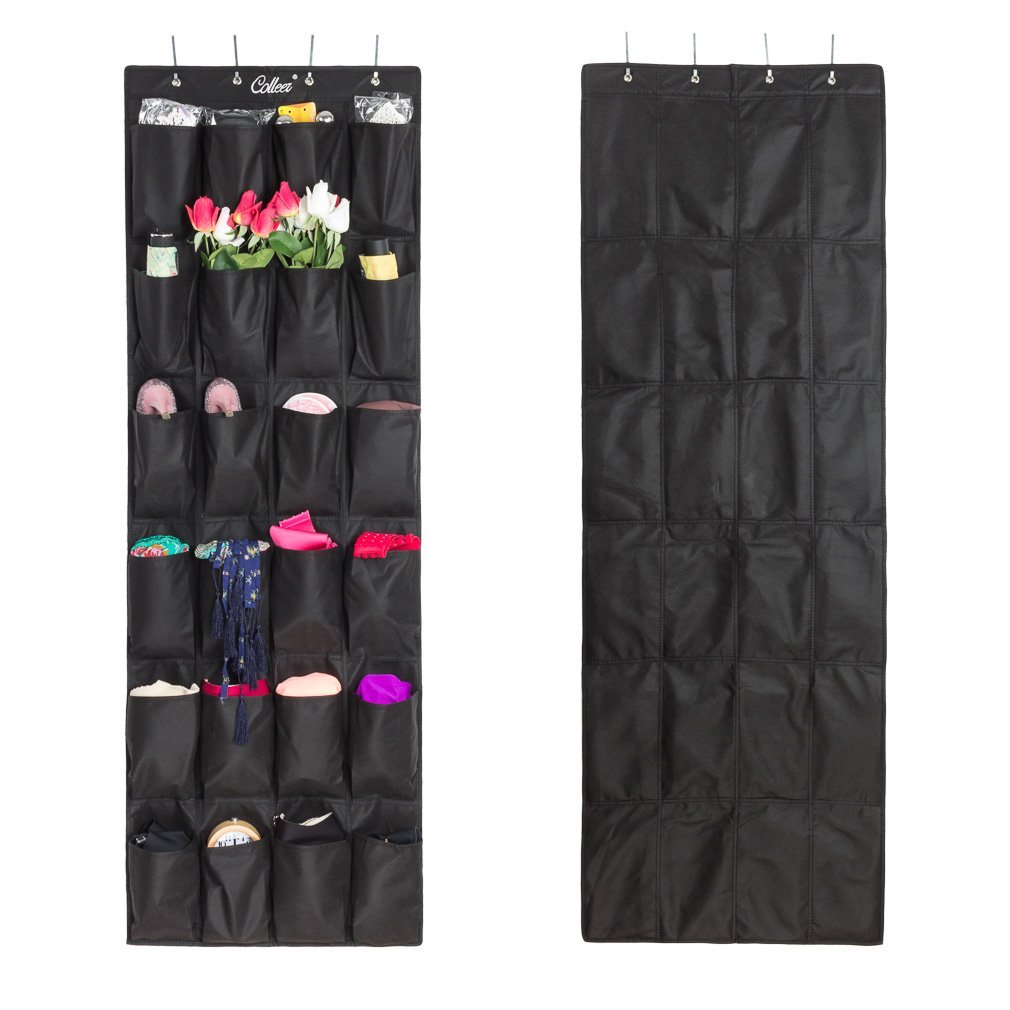 1. In the Pantry
Hang a pocketed shoe rack over your pantry door. They work great for storing little packets of oatmeal, spice bottles, baggies, sealed salad dressings and more. And you'll score more space on the shelves.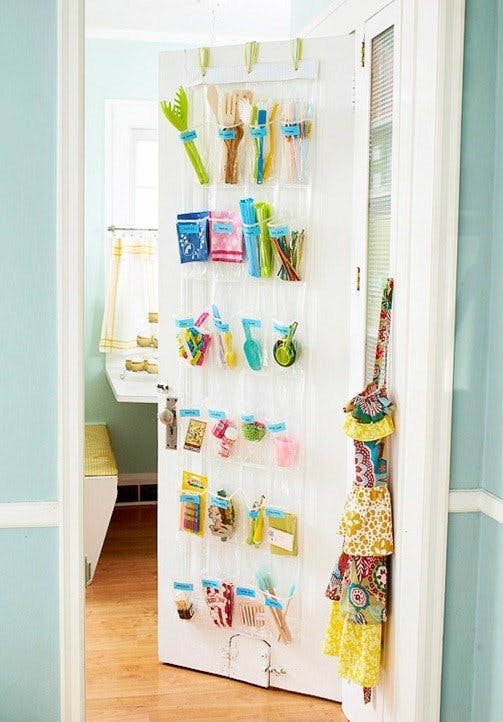 2. In the Bathroom
Your vanity probably isn't big enough to hold EVERYTHING; hair straighteners, blow dryers, styling products, makeup, toothbrushes…you name it. Throw a shoe rack on the back of the bathroom door to organize the overflow.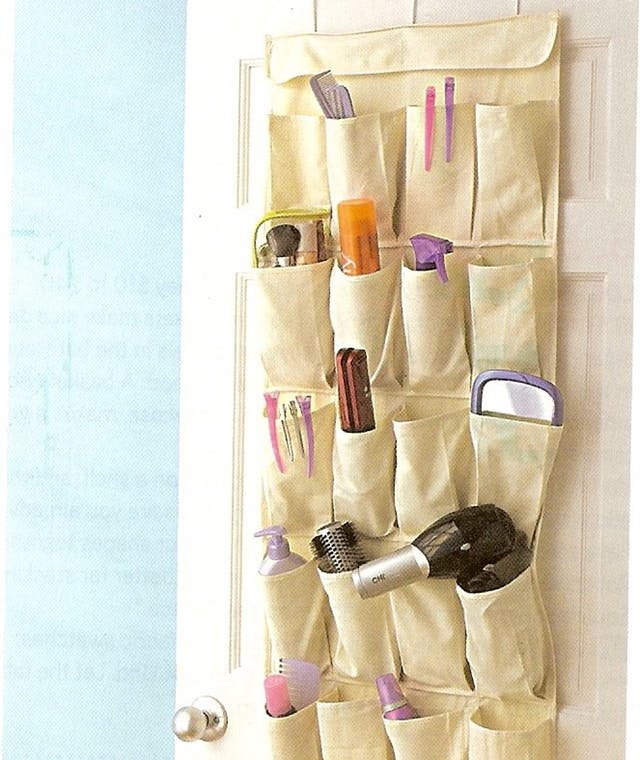 3. For Your First Aid
Keep bandages, antiseptic, and burn treatments within easy reach. When you keep first aid supplies on the back of a closet door, they'll be accessible in seconds.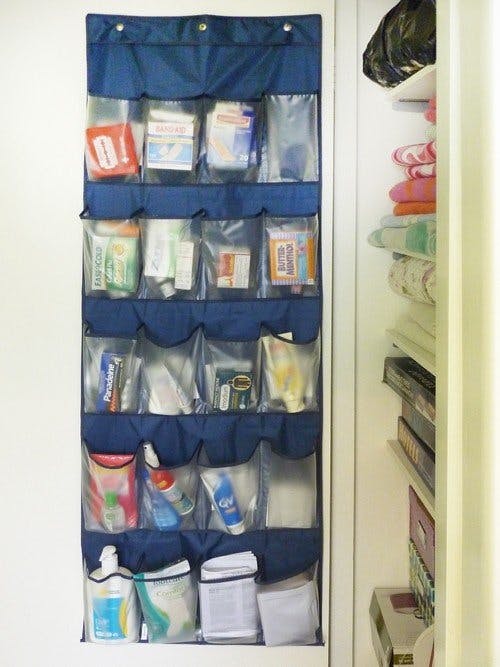 4. Winter Hats & Gloves
For some reason this stuff tends to end up all over the house, where nobody can find it when they need it (kids, anyone?). But keep it in a shoe organizer inside your coat closet or mud room door, and it'll be easy for everyone to locate (and put away) their own winter gear.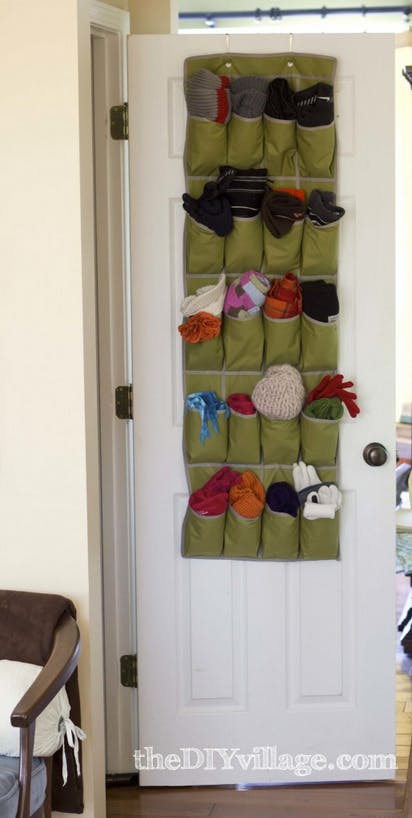 5. Cleaning Supplies
With a shoe organizer on your laundry room door, you'll be able to keep all your cleaning supplies in one place. The big pockets are great for sprays, wipes, and more. If you have small children, just be sure any chemicals are out of reach. Try keeping cleaners up top and rags or dusters in the bottom.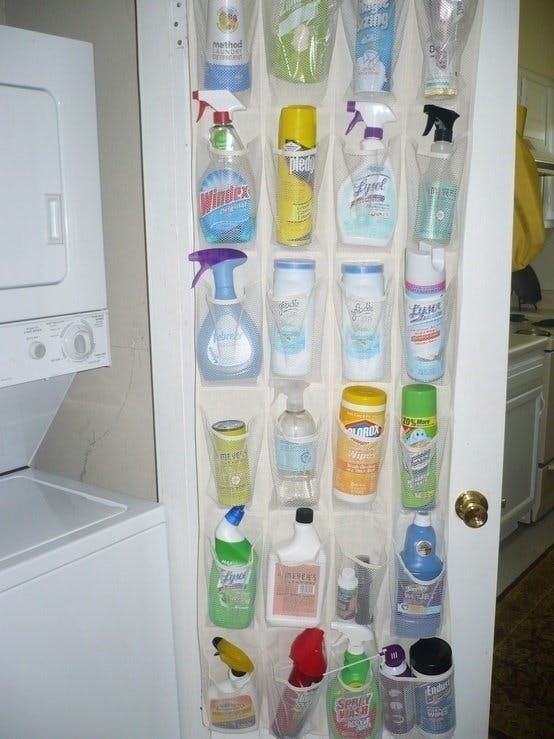 6. Arts & Crafts
Pens, crayons, rubber stamps, glue sticks…it all needs a place. The pockets of a shoe organizer might be just what you need to keep all your small art or school supplies together.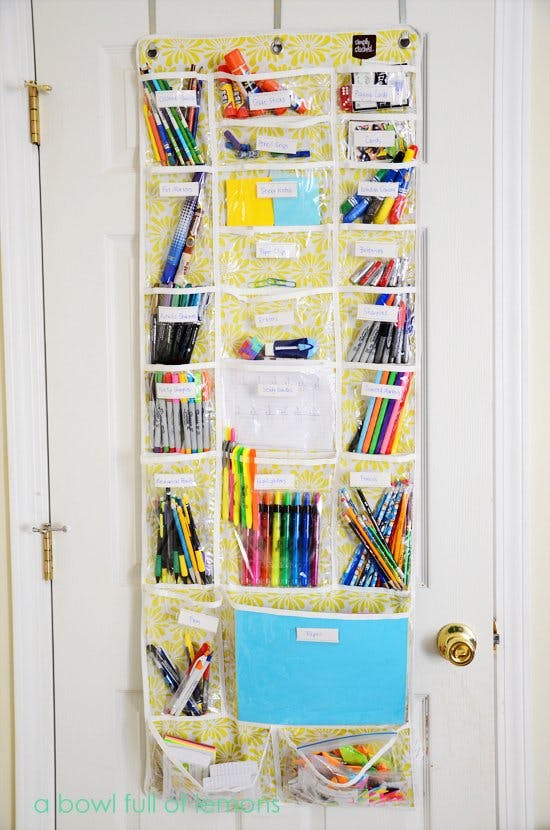 7. Dolls & Toys
Ohhh…all those little pieces. They drive us crazy, but the kids have gotta have them. Shoe pockets work perfectly on the back of a bedroom door for keeping all those little toys and accessories in place.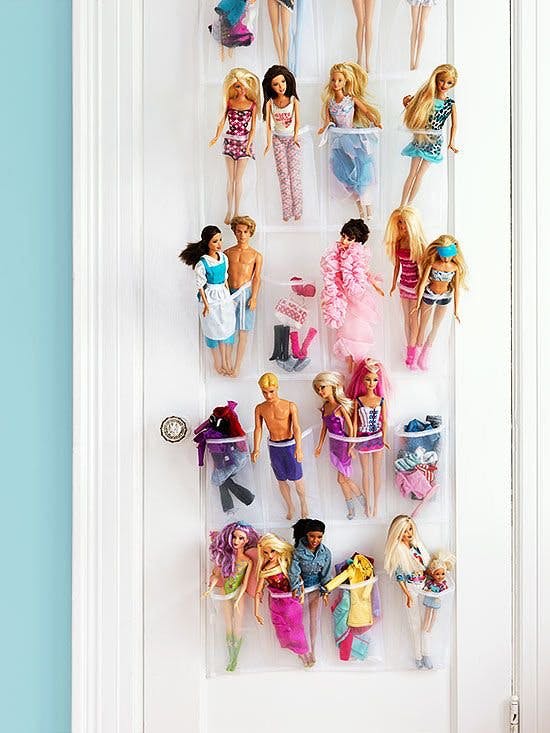 8. Gift Wrap Station
With a little bit of DIY tweaking, you can use a shoe organizer to keep all your wrapping supplies contained and handy.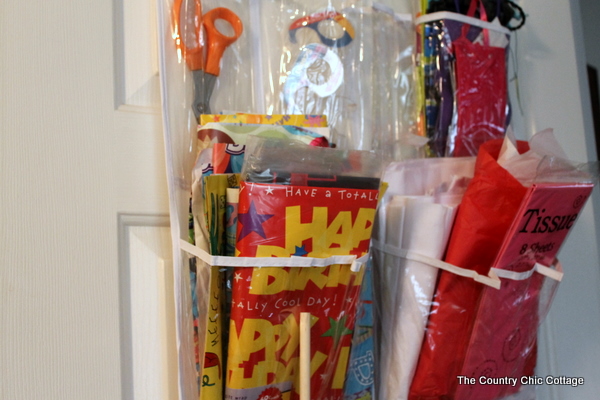 9. Camp Kitchen
If you like to camp but can't stand a cluttered campsite, try this easy hack for storing and keeping your cooking supplies clean. You can also use this idea for storing sunscreen, bug spray, card games, and other stuff that would otherwise be left out on the picnic table. If you have a camper, these also work great for extra storage in your RV.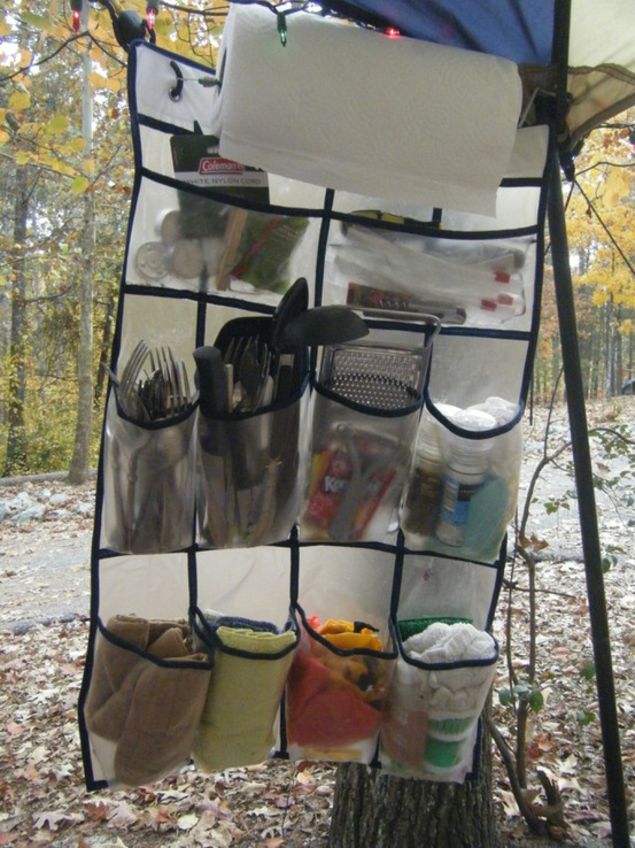 10. Herb Garden
Love fresh herbs but don't have space to plant them? Buy a canvas shoe organizer and hang it outside. Here's the DIY.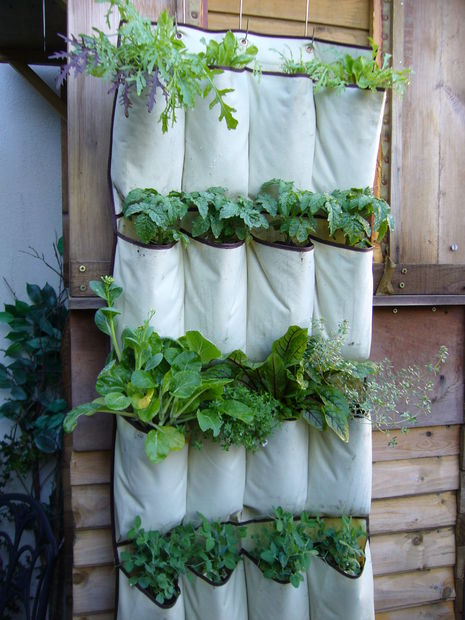 There you go! 10 nifty non-shoe ways to use hanging shoe racks. What are your ideas?