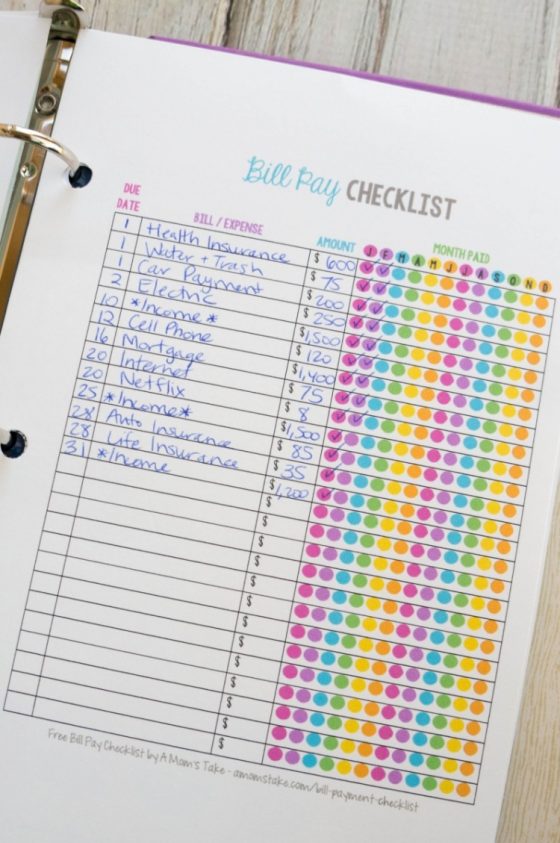 Follow my blog with Bloglovin
There is nothing like an organized home — and life — to make you feel content and productive. Many times, we overcomplicate things — including the process of getting organized. More often than not, it's the littlest things that make the biggest difference. That's why we're sharing 10 free printables for organization that will help you keep your mind and home under control.
Printables For Organization
Click the large heading (it's a link) to follow the link through and download the printables.
1. The Grocery List
There's nothing like a neat and tidy list to make your next shopping trip a breeze. This one is both cute and categorized. Hang it on your fridge for quick list-making throughout the week, then hit the store with confidence.
2. Notes
Take messages, make to-do's, or jot down reminders. Use this printable note page for basically anything!
3. Plan Your Savings
Have a goal to save more, spend less? Follow a weekly savings plan to help you stay at it!
4. Calendar
Sure, you have events, birthdays, and appointments in your phone, but what about the rest of the family? Hang this calendar for all to see.
5. Family Planner
Keep everyone's activities in one neat and accessible place.
6. Cleaning Schedule
If you know what you're cleaning on each day, week, or month, you'll never get behind! Pipe dream? Maybe, but this schedule is bound to help.
7. Week At-A-Glance
Note down all your appointments or tasks in one place for the whole week. Include the rest of the family and you'll have a handle on thing and everywhere you need to be this week.
8. Meal Planner
Everything goes smoothly when it's well planned — including meals. Write down what you're having each day, and use the grocery list section for ingredients you need to buy.
9. Inform the Babysitter
While you're out, make sure the babysitter (even if it's your oldest child) knows how to reach you and who they could contact in an emergency. There's even a section for special instructions.
10. Keep up on Bills
Bills can be a pain, but you'll never lose track of them with just a little organization. This list will help you see what needs to be paid and when.
Which one of these printables for organization are you going to try first? Leave a comment below.