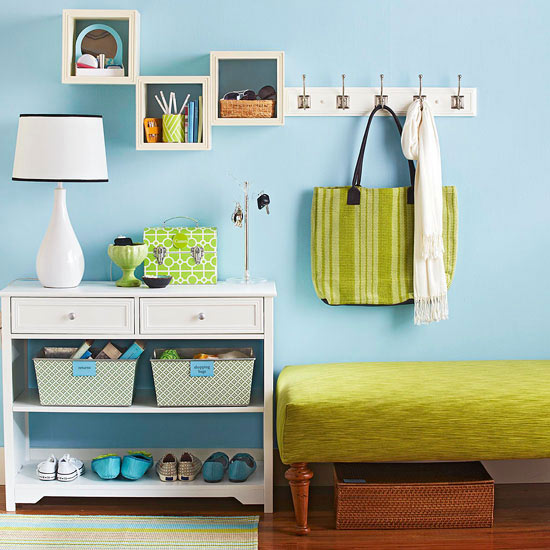 Follow my blog with Bloglovin
Let's face it: some if us just weren't meant to be cleaners. There are those who love to clean, love to get their hands dirty, and others just want to completely avoid if. If you're one of those cleaning-haters, then here are a few helpful tips to keep you organized so you have to clean less often!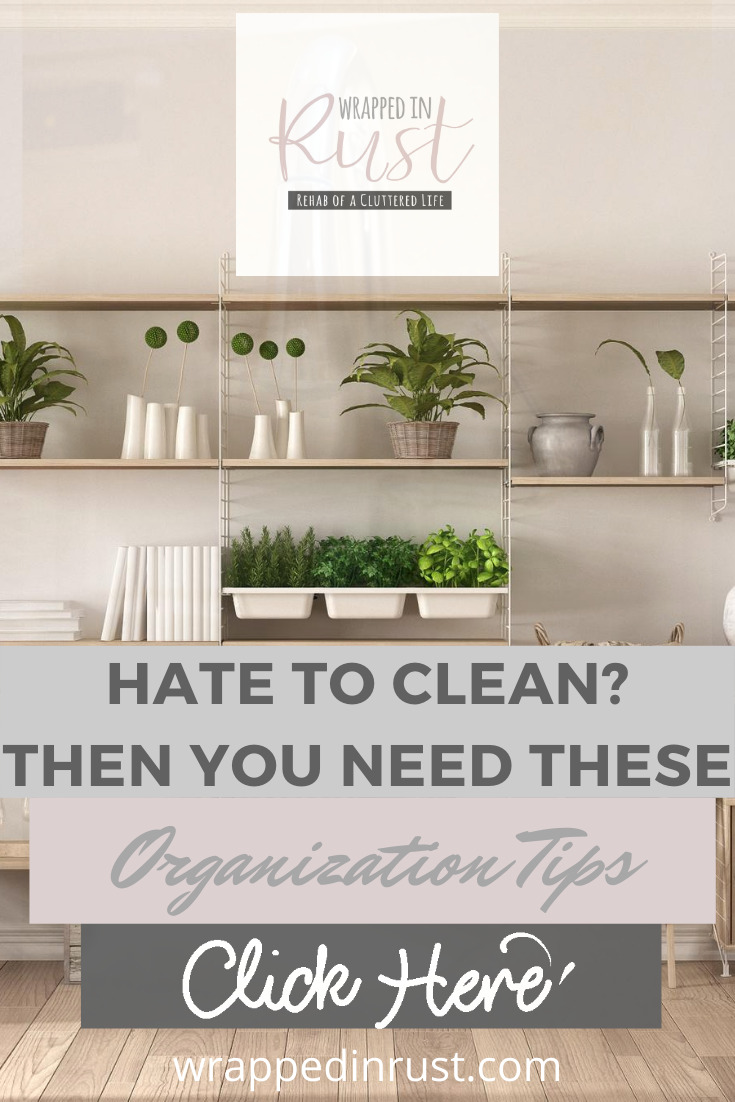 Declutter
The first thing you should do is declutter your home. You'd be surprise at how much junk we can gather throughout the years, which makes it harder to clean and get organized. Take a day, or a few hours, and go through your things to declutter. Make different piles to keep, to throw away, and to donate. If you haven't used an item for a few years, get rid of it; you don't need it.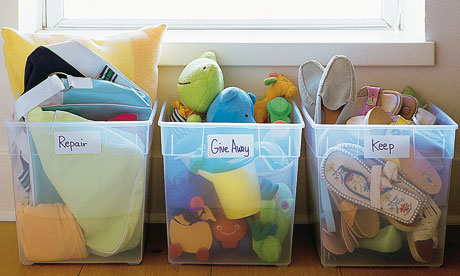 Schedule
If you keep a schedule or calendar for cleaning, then you don't have to be stressing about it in your head. Not only that, but it can force you to stay on track and not let messes built up to a monumental amount.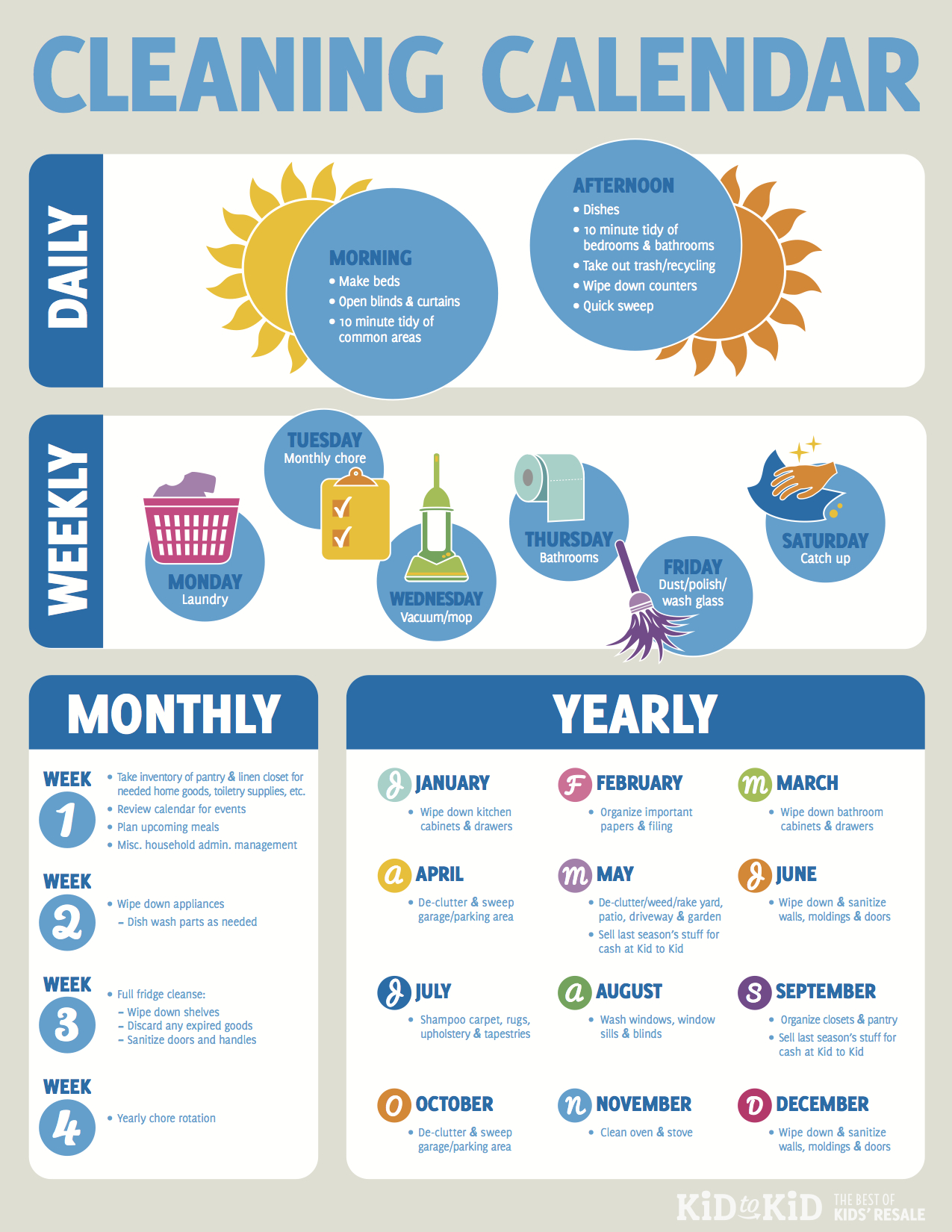 Junk Drawer
We all have that one drawer (or drawers) that seem to be a magnet for all the lost and misplaced items. Now, this actually isn't a bad thing. Junk drawers can be good IF you're able to keep it organized. Junk drawers allow you to give a home to things that don't have a home (thus getting them off your table or counter), but do your best to keep it neat so you can find things easily if you ever need them.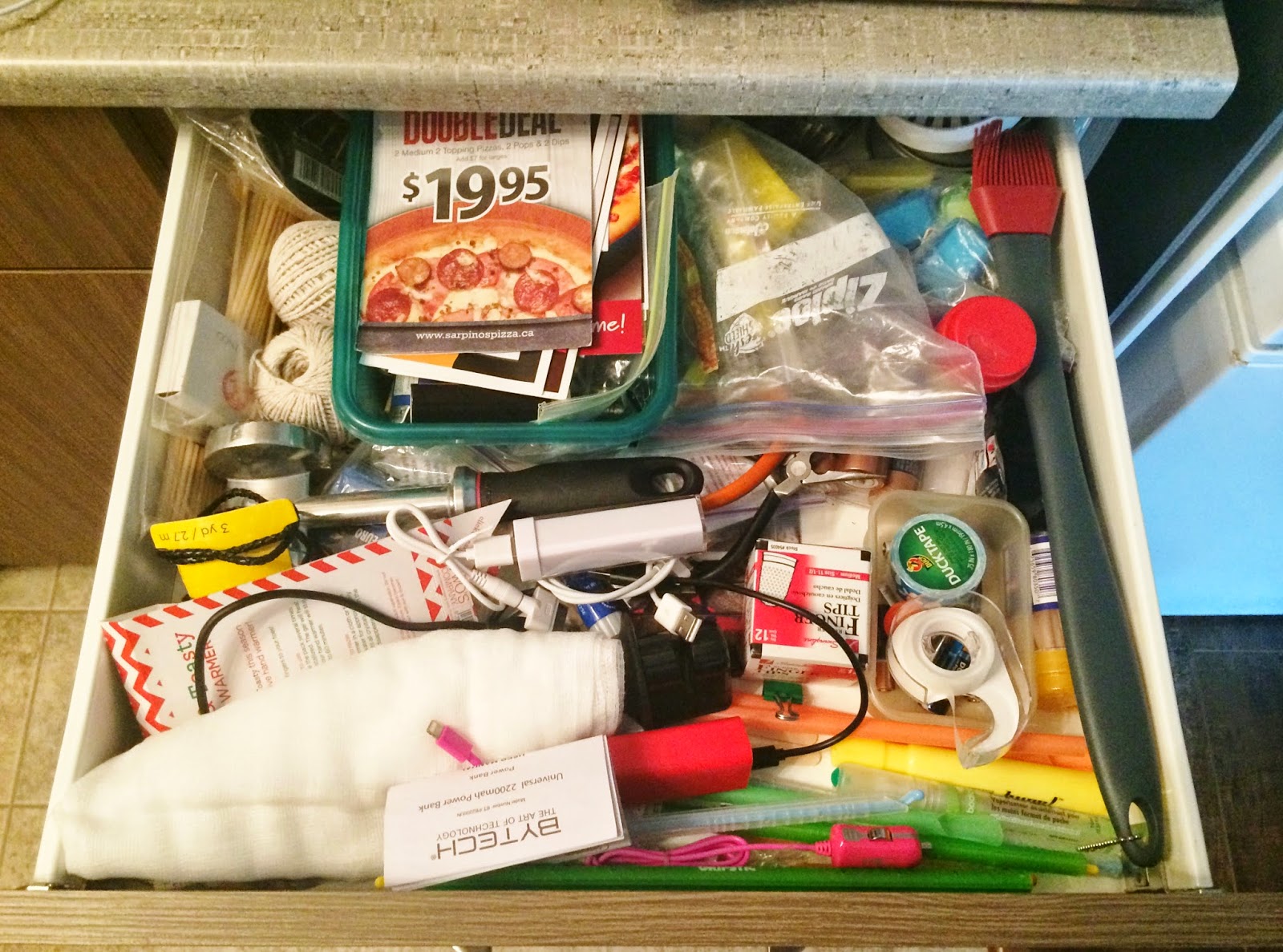 Cleaning Supplies
Don't have your cleaning supplies on the other side of the house if you mainly use them somewhere else. Keeping cleaning supplies close to where the common messes occur will make you more willing to clean, and it will also make it quicker. Consider storing items in a designated cleaning supply tote caddy.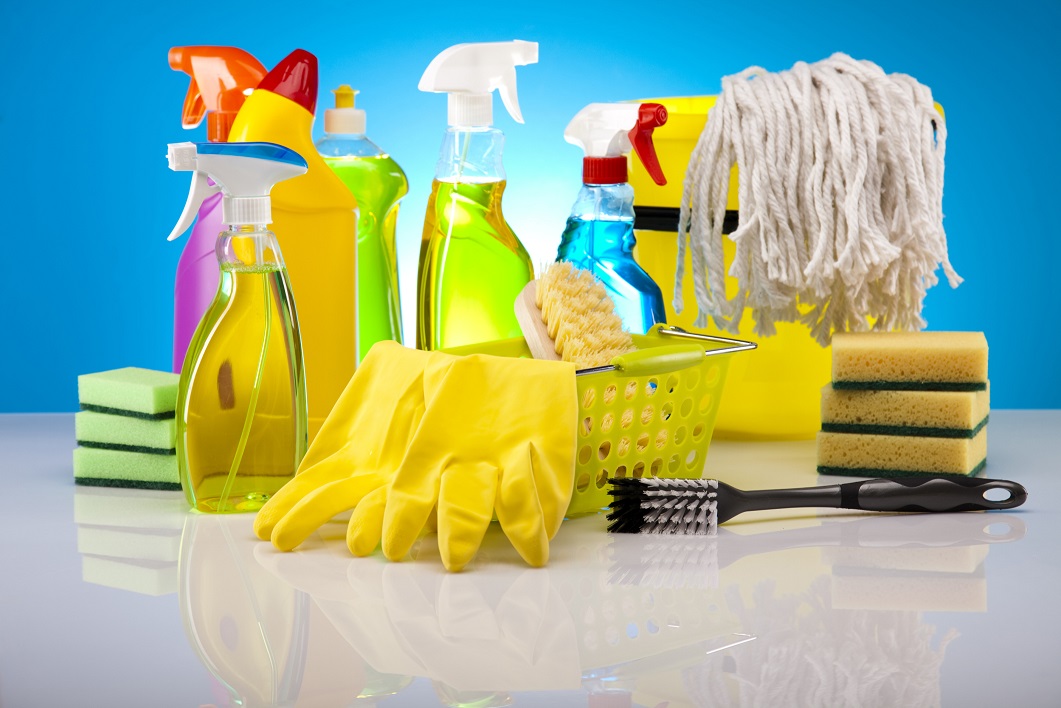 Make it Fun
Cleaning doesn't have to be boring! When you need to organize or clean things up, make it fun by blasting some music or talking to a friend on the phone while you do it!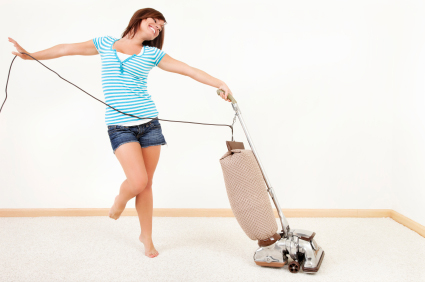 Curtain Divider
Something that can really make a room seem cleaner and less busy is putting up a curtain divider in front of toy bins, storage boxes, or anything else that seems cluttered.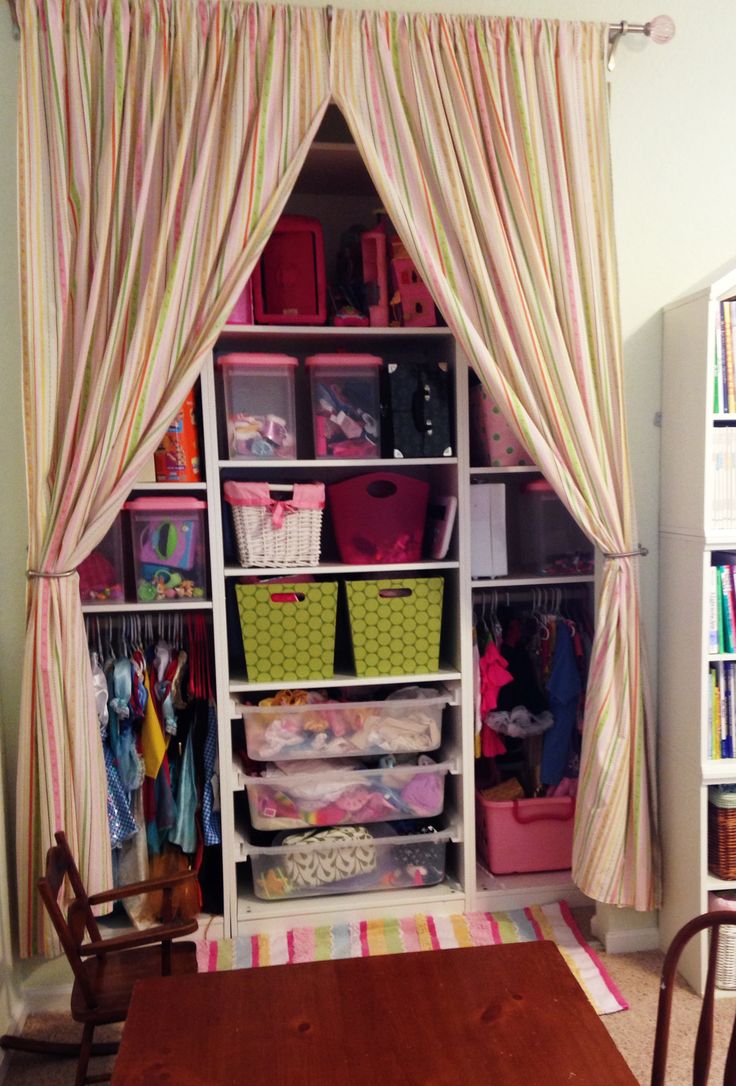 Entryway
The entryway is the first battle you fight to keep your home clean. If you have it organized, you can cut down a lot of the mess that comes in. Have a place to hang coats, put backpacks, and store away shoes, a coat rack works great for all of the above!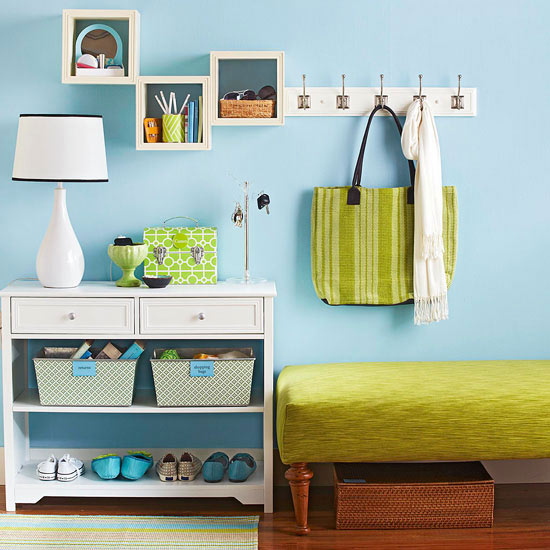 Boxes and Bins
The more specific you can get for storage, the easier it will be to find and keep things clean. Instead of just throwing things on shelves, put boxes and bins on the shelves to make it even more organized.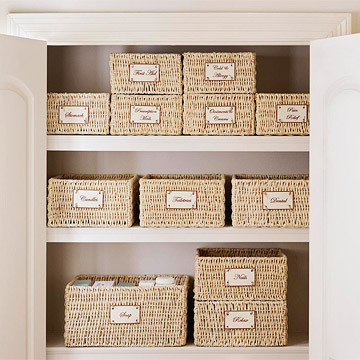 Bed Linens
It's always frustrating when you have to search the whole house to find the pillowcase that matches the bed sheets you want to use. Solve this issue by wrapping all the bed linens together or tying them together with strings or ribbon.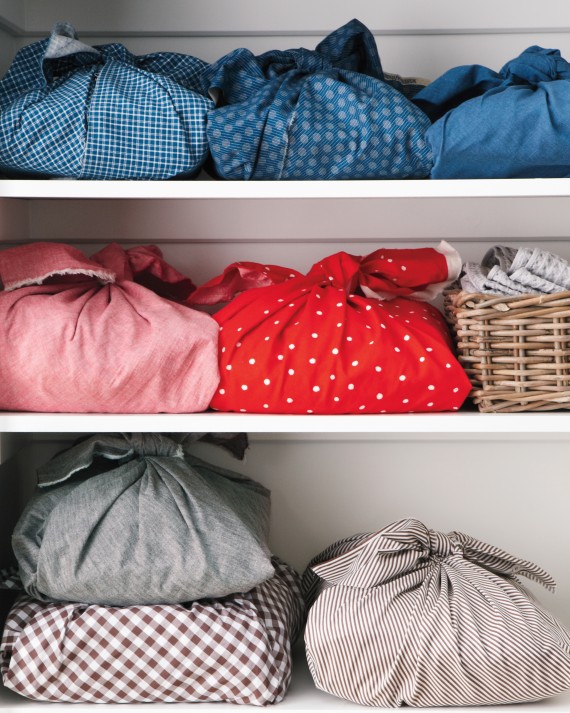 Reading Material
Don't just let reading material sit all over your living room and countertops. Buy a great magazine rack or book bin to keep everything in one place, all neat and organized.